What will you remember season 2018-2019 for? Lewis Ferguson's goal at Burnley, Big Sam's development, the season Game of Thrones ended?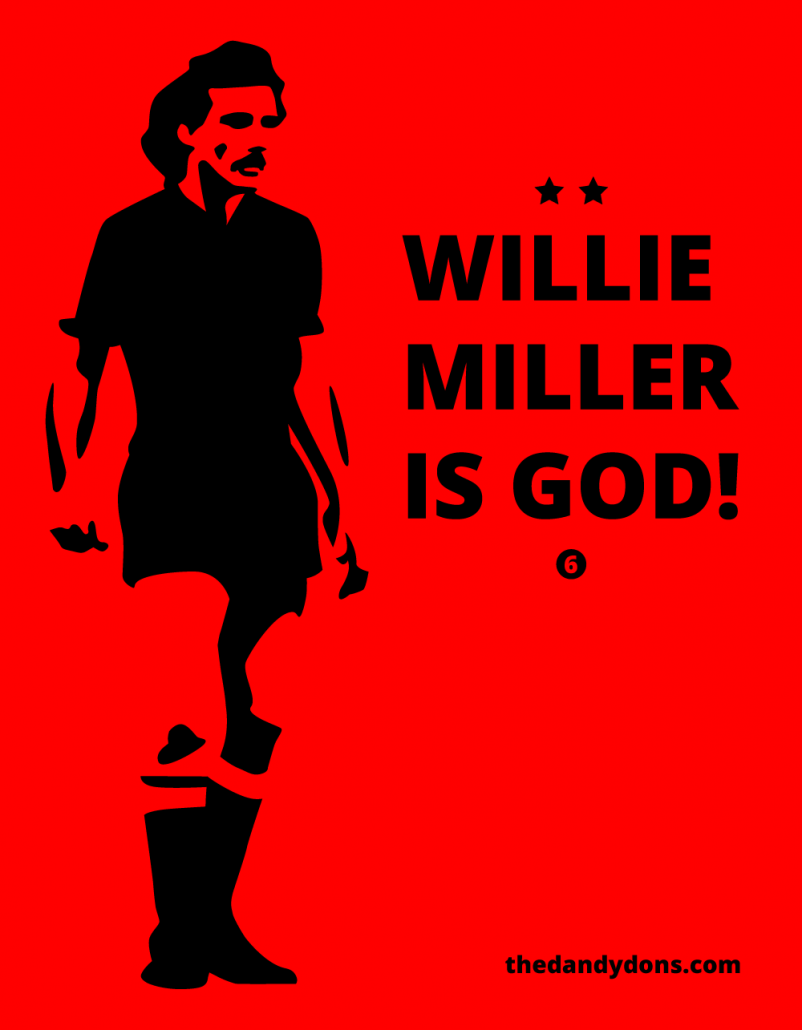 So, 'don't refer to him as Wullie', okay then. So I get a test version made of the t-shirt for the shop, my printer gets in touch, 'are you sure this is legal?'. Hasn't crossed my mind. The printer says 'these US basketball players image rights are heavily protected and…'
US basketball player? How dare you! There's only one Willie Miller, and he's not a US basketball player.
The shop isn't really about commerce, it's about me making stuff I think is nice. Richard Branson I aint. Upshot is no more Willie Miller t-shirts, Derek McInnes poster, or anything pertaining to any Aberdeen player or manager past or present. Whether they are legal or not, if there is a hint of them being immoral then nope. That's not what heroes are for. Unless the Aberdeen FC commercial department wants to get in touch, and they can have them. For free. Original vector artwork (scalable). I'll remove The Dandy Dons name. Holds breath.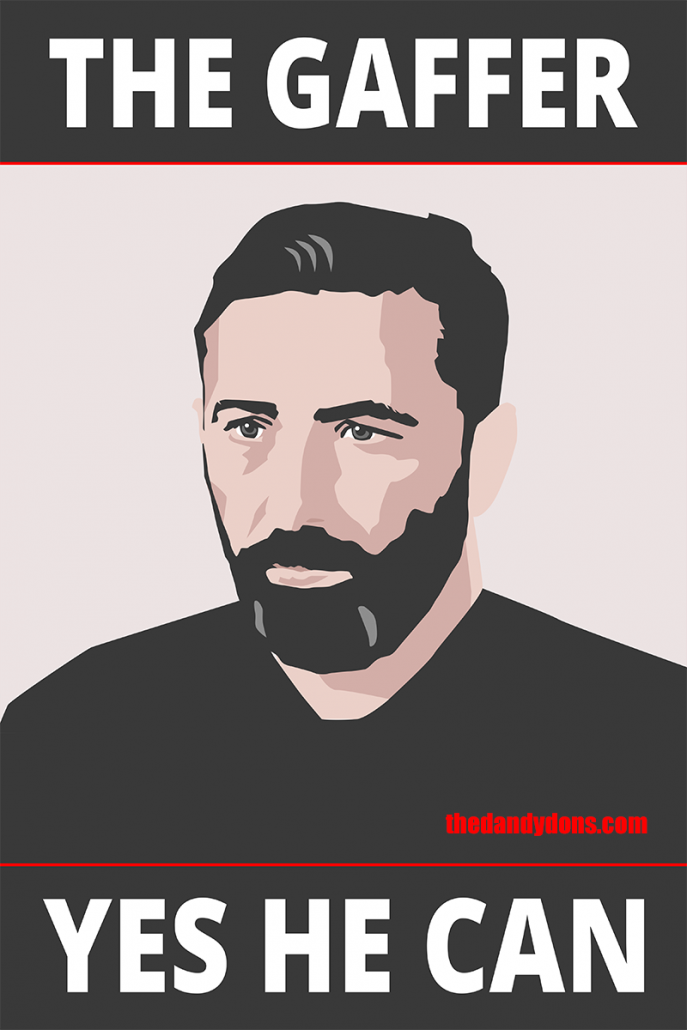 Burning bridges
AberDNA has perplexed me for a bit. I have stated this in an article a while back. I have also stated my concern for, with no disrespect intended, to a small, potentially vulnerable element of our support. People who spend an enormous percentage of their income on AFC. As opposed to the considerable section who are minted. Was all the money really going to Derek?
I felt there was an element of selling in the phrasing that to me didn't fit with the supporter football club relationship. I wasn't sure if it was just me, so I added a poll in the closed group. Results show I appeared to have touched on something.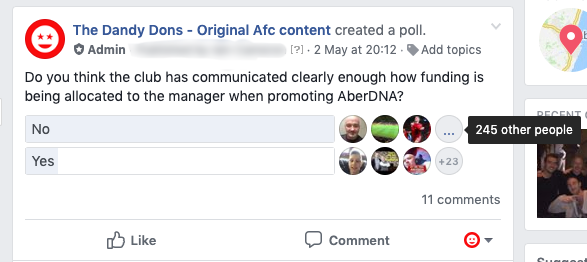 It's a closed group, only supporters are in there. And remarkably free of trolls or troublemakers as I'm admin. :) And Mike does fantastic work as moderator.
Ask and you shall receive?
So out came Stewart and Dave to answer.
Well, not really. I doubt very much anyone at AFC is aware of this website or FB page. (*waves* just in case) I suspect it comes under the collected group of 'social media'. And for a few less sophisticated to the modern world. 'The internet'. 'Fit are they saying about us the day on the internet?'.
And it's clear, and not a secret, year two of AberDNA hasn't been selling anything like year one. Hence the big finances explanation. I suspect now we know more, know where the money is going, that will change. Here's to AberDNA!
Criticising the club
Going back decades ago to my work on The Northern Light and the P&J, I both always hate to criticise the team or club, and conversely always feel 'dirty' if I choose not to say something negative, if I have a strong opinion on something. Young me had ambitions to work for the club, I would pull back. Gordon, Gio, Bob, the TNL art department didn't pull back. These people were true artists. They didn't become directors of the club, and yet…
But there's the club, the directors, and there's the team. Very separate entities in my head, and why I find the 'Happy Clapper' insult so offensive.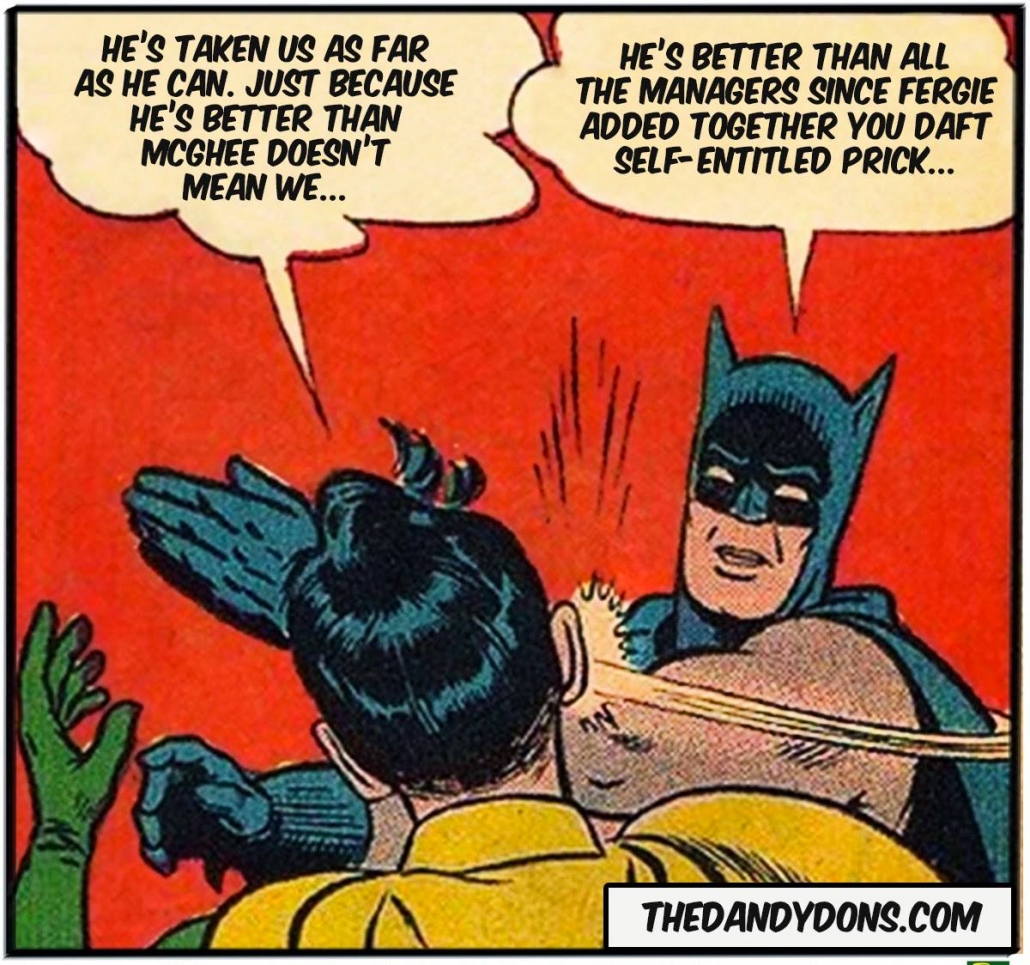 There are lots of great people in the history of Aberdeen FC. Lots of unsung heroes putting in unseen work. The naming of the training facilities, quite a few wanted named after Teddy Scott, it is to be named after Bobby Clark. We now know Cormack has contributed significantly to it off his own back, he can name it after his cat if he wants. That is in no way intended to be offensive to Bobby Clark, also a big hero of mine as a kid.
But those training facilities, above all else, are Derek McInnes's training facilities. He pushed for them, he doubled the club's turnover, he made it happen.
A fascinating element of watching Man Utd post Fergie is the reminder, 'the biggest club in the world' had the best everything behind the scenes. I remember an article in a paper once stating how amazing the manager of the Man Utd megastore at Old Trafford was.
They were all geniuses when Ferguson was managing. Just like, and Cormack was alluding to it, our whole club falls to pieces if the right manager isn't in charge. It's your only job directors. You better be analysing and updating all potential candidates for the future ALL the time. You're only job.
They need to know who they'd like, they need back ups, they need to know their strengths and weaknesses and they need to know about their private lives. Something that clearly wasn't being checked out with the appointments before McInnes arrived. It's a 20 million quid a year turnover business.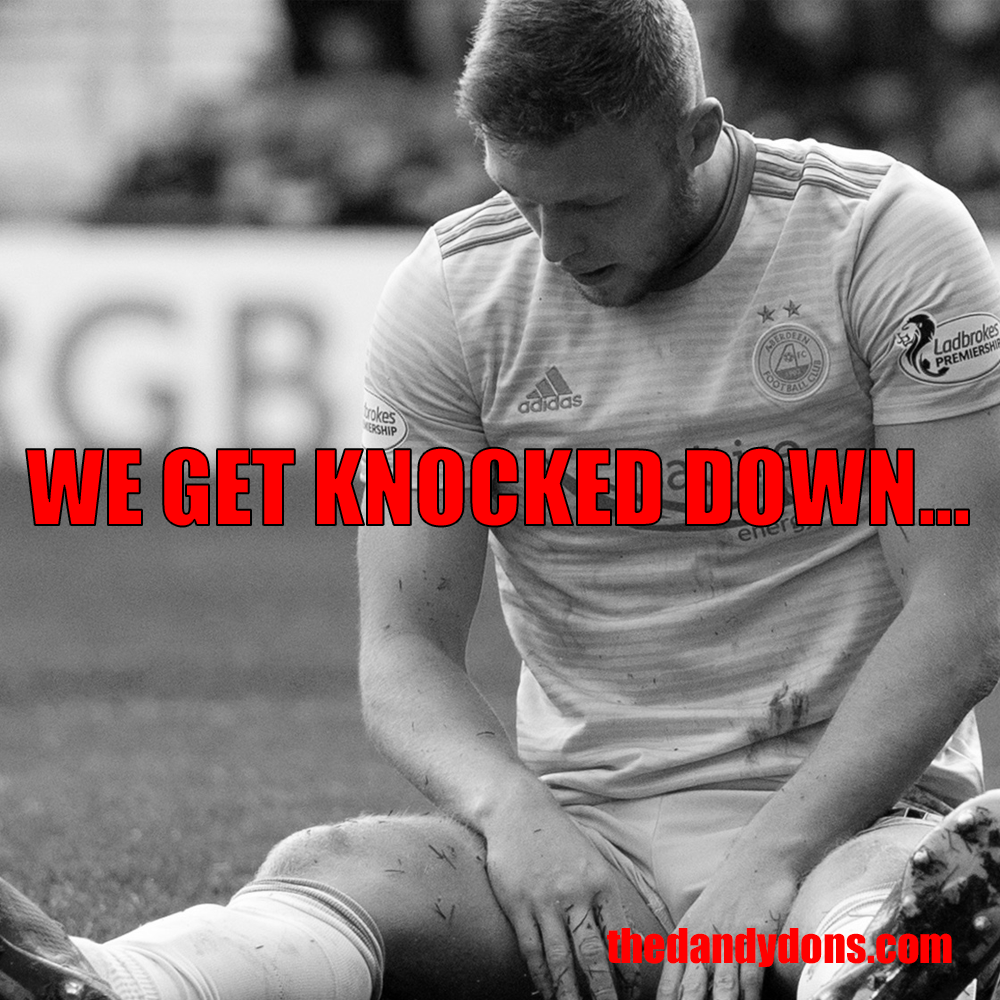 Perhaps this image sums up this season. There have been a few more downs than ups than in the others since McInnes arrived. It could also be read as the struggle and hard work that just might be about to come to fruition next season. To 2019 – 20120.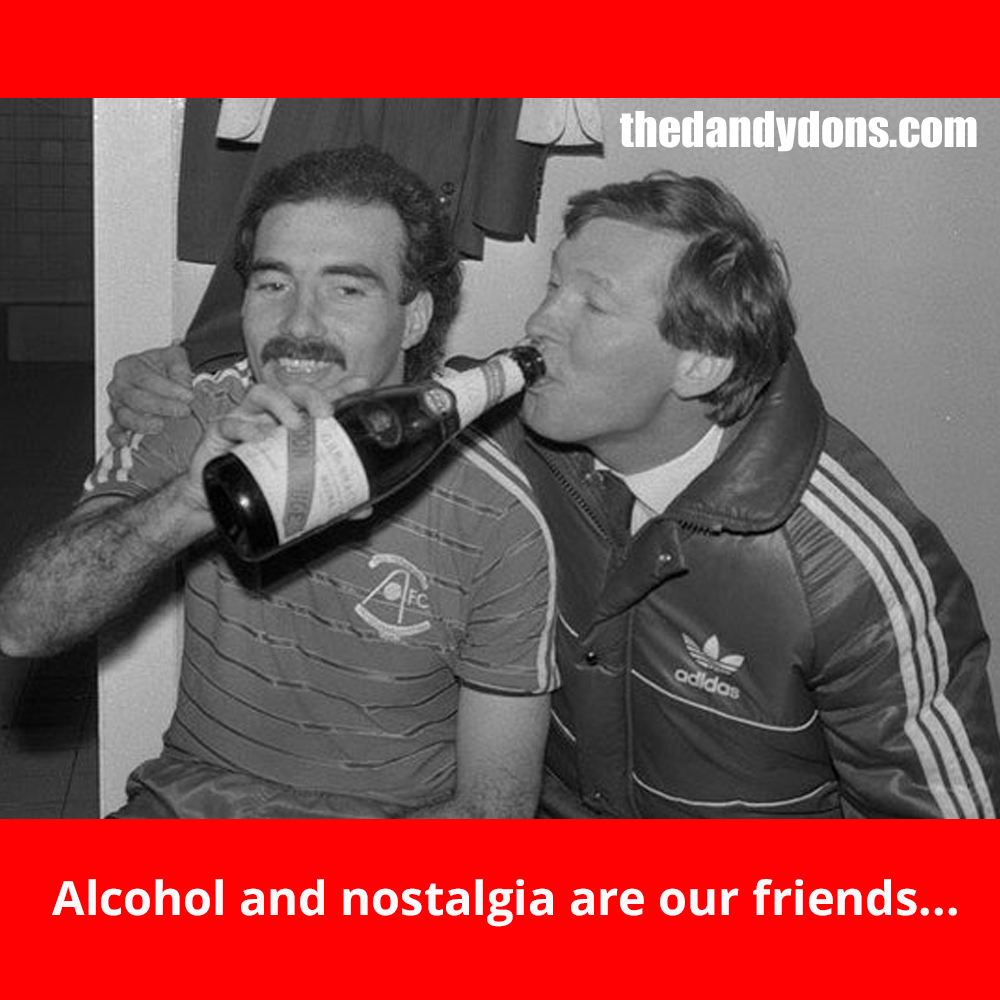 You will never take our Fergie!
I am immensely proud of this t-shirt. The official Dandy Dons strip. The sheep logo a subtle nod to the old Adidas logo. Asheepas.
https://thedandydons.com/product/the-dandy-dons-strip/ Coming soon, the away strip. Sheep or giraffes? You'll have to wait and see.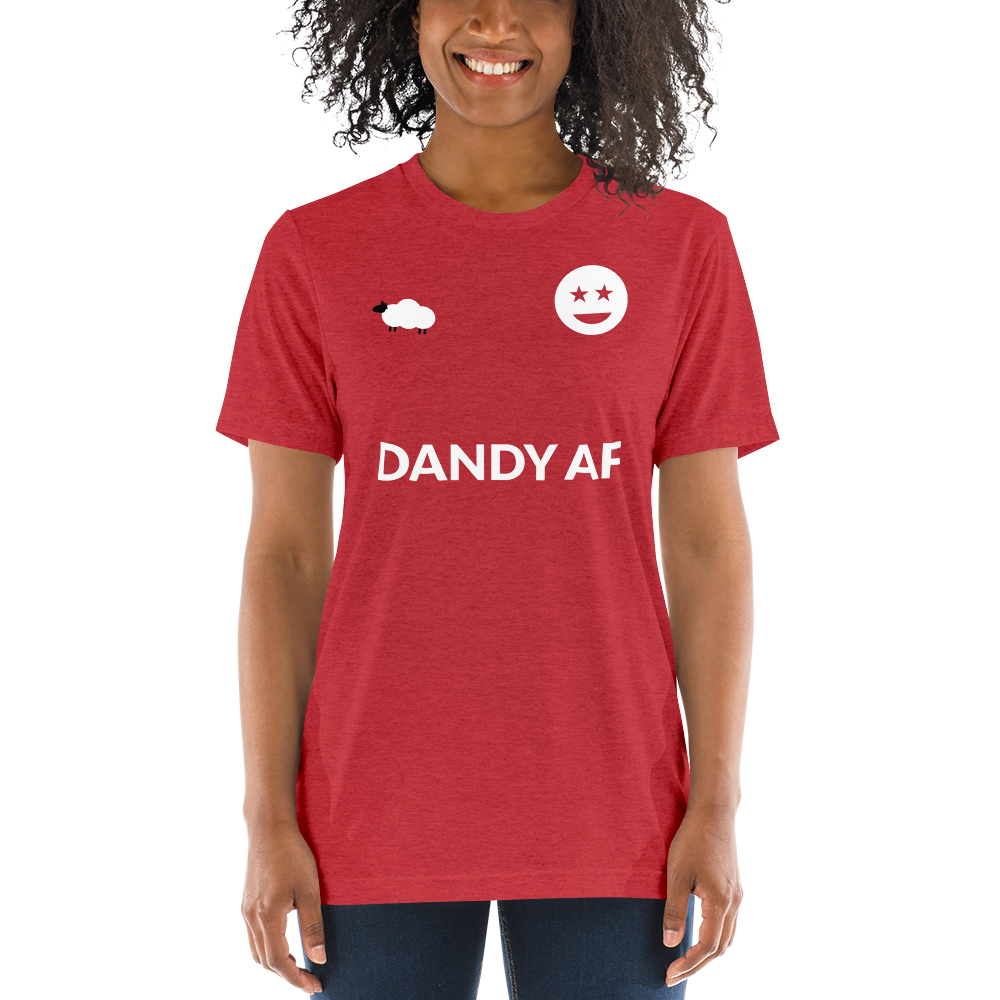 https://thedandydons.com/wp-content/uploads/2019/05/knocked-down.png
1000
1000
Dandy
https://thedandydons.com/wp-content/uploads/2018/11/dandii.png
Dandy
2019-05-17 12:10:05
2019-05-17 15:27:32
Meme dump 10 - AberDNA and rounding off the season