Meme dump number four- war and a piece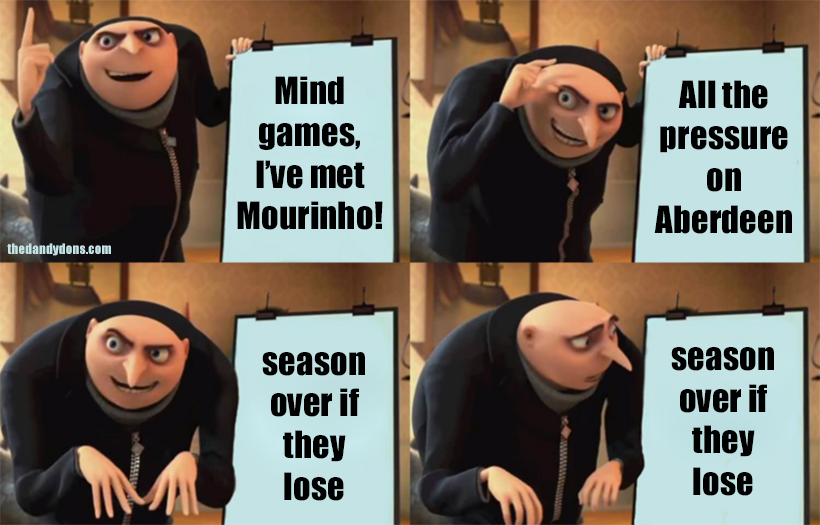 This meme is so on point, it'll cut you in half. Despite being from an eight year old film, in the world of memes, it's brand new, as of March 9th 2018.  http://knowyourmeme.com/memes/grus-plan. You mean you didn't know you can trace a meme's history?!
The gag works by the third and fourth panel being the same text. This landed on the Dandy Dons page the morning after we knocked out Steve Clarke's Kilmarnock. 14/03/2018.
Only 38 likes on Facebook, you bunch of bastards. Not for the first time, can't help thinking I'm wasted on you people.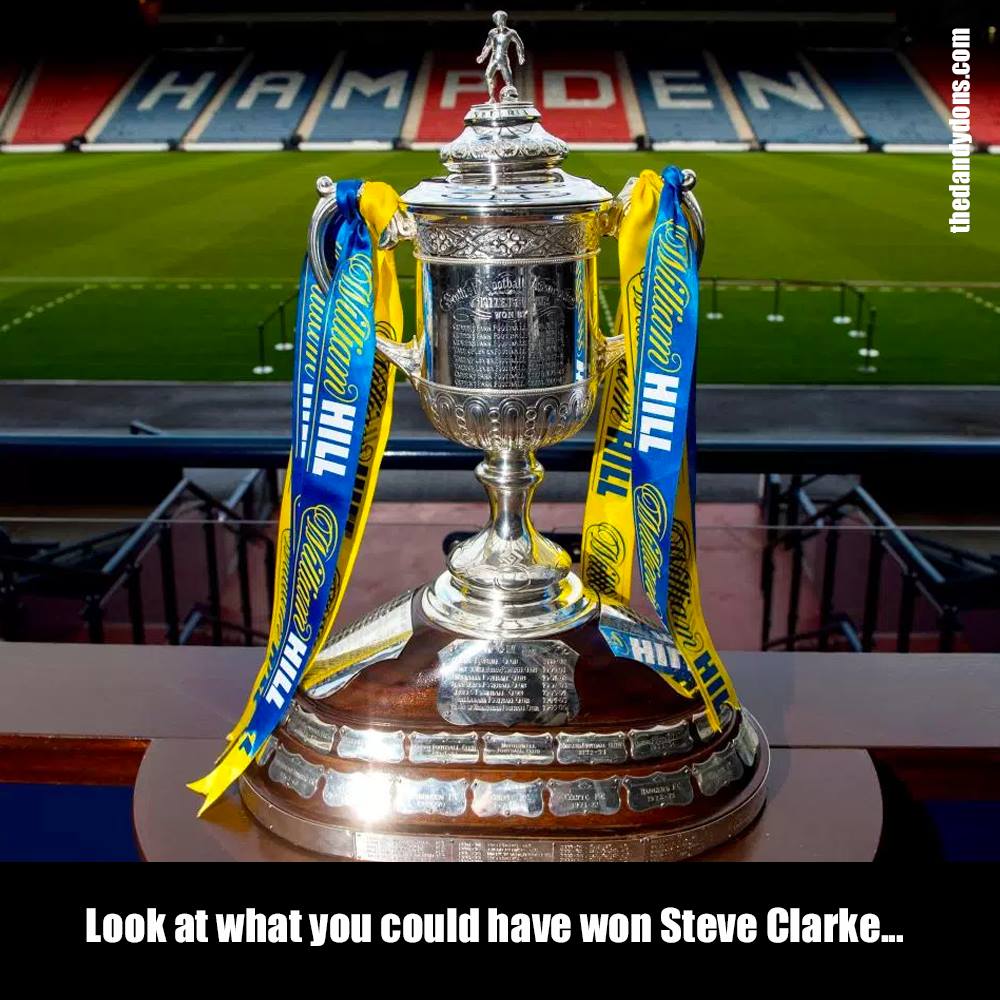 In the week the great Jim Bowen of Bullseye fame passed away. Yes it was so worth it getting it right up Steve Clarke in the quarters to be tanked by Motherwell in the semi…
I discovered a poll option in The Dandy Dons closed group.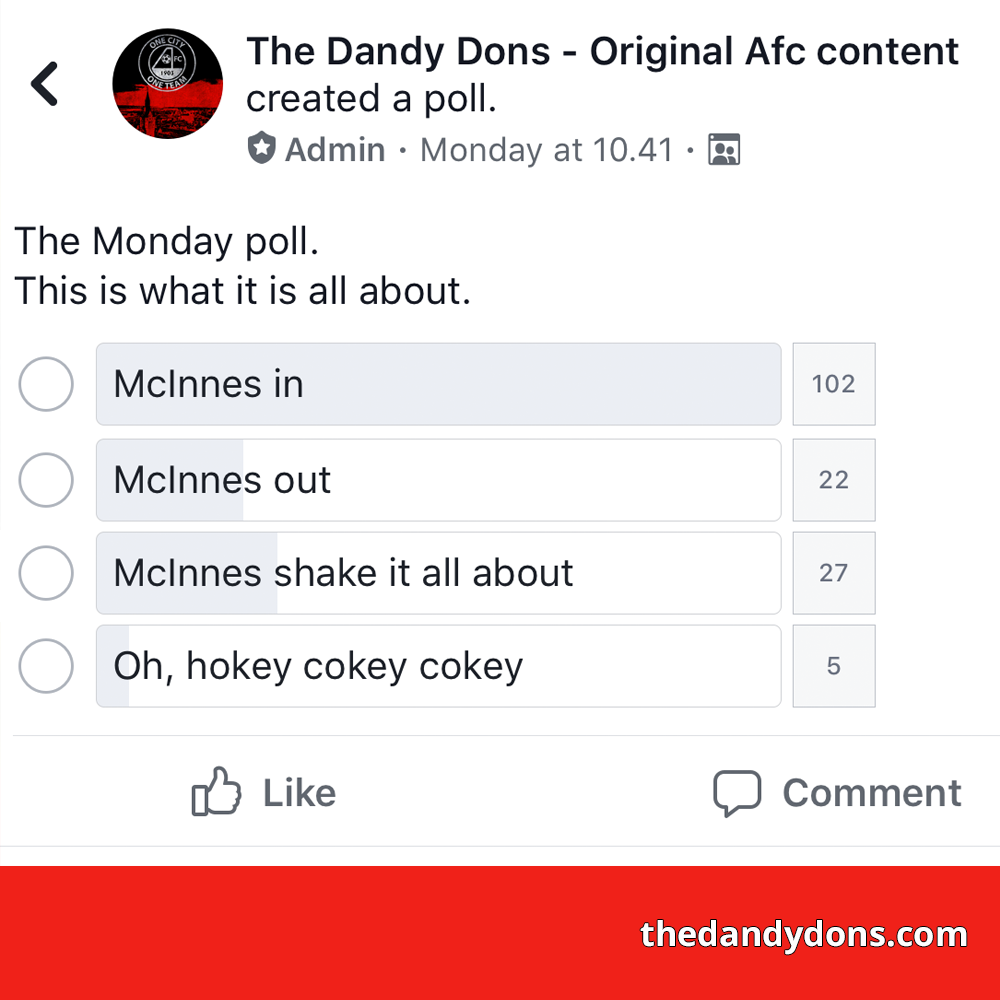 'Shake it all about' came second! One in the eye for the exceptionally nasty element on Twitter.
It strikes me the nasty element in the Afc support on Twitter divide into two categories. Gammon faced old men who haven't had this much fun bullying people since they were arseholes at school, and fat, seventeen year old, angry, male virgins.
My analysis is scientific.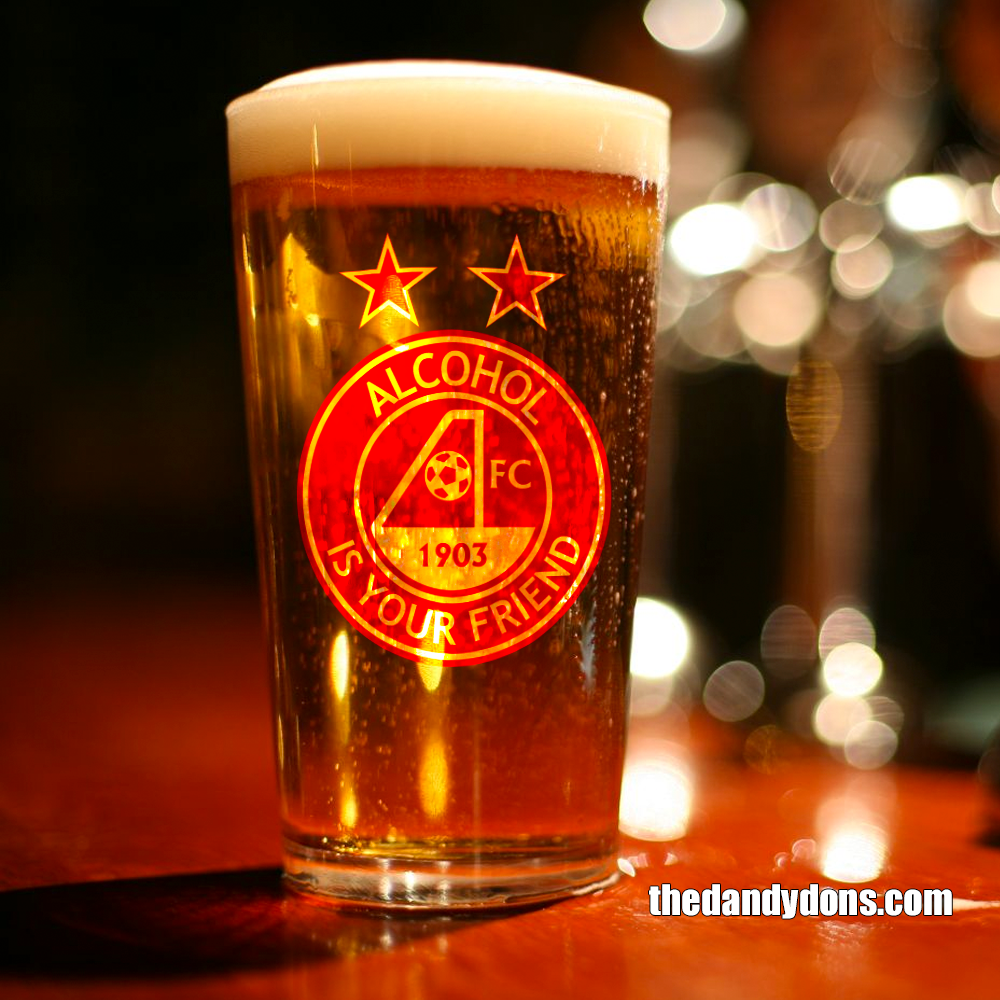 Aye, about the semi.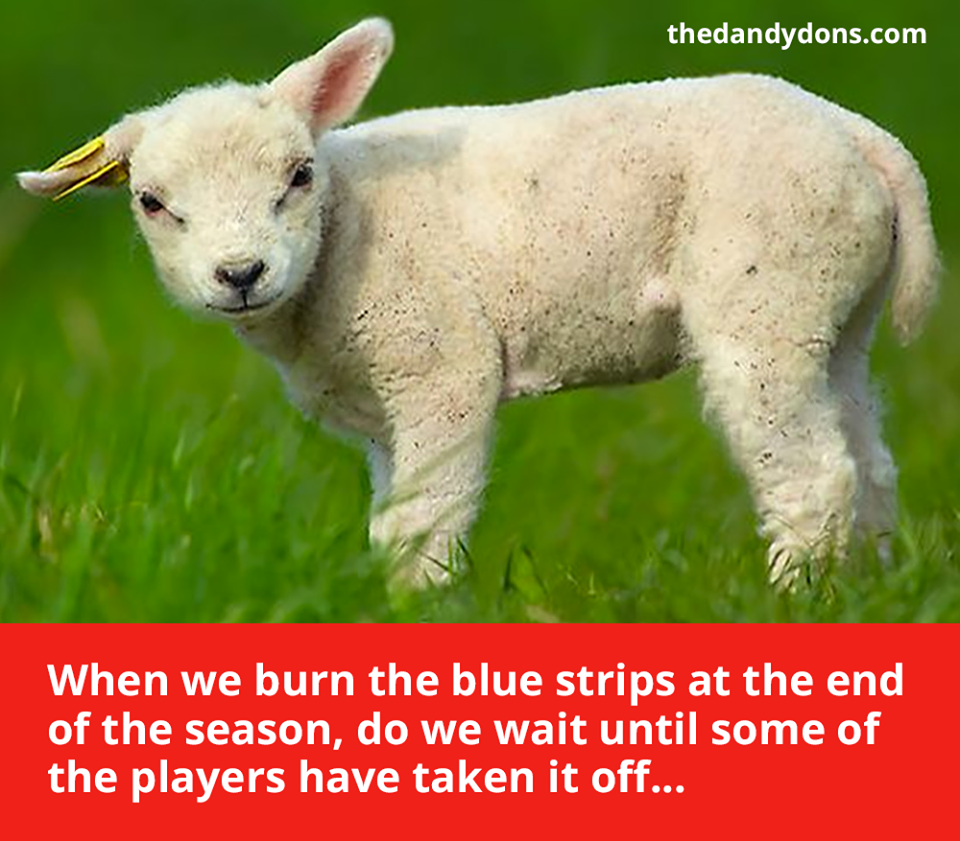 I really hate that fucking blue strip now…. Then, by a weird coincidence, I found out in the same week, I've done this gag before.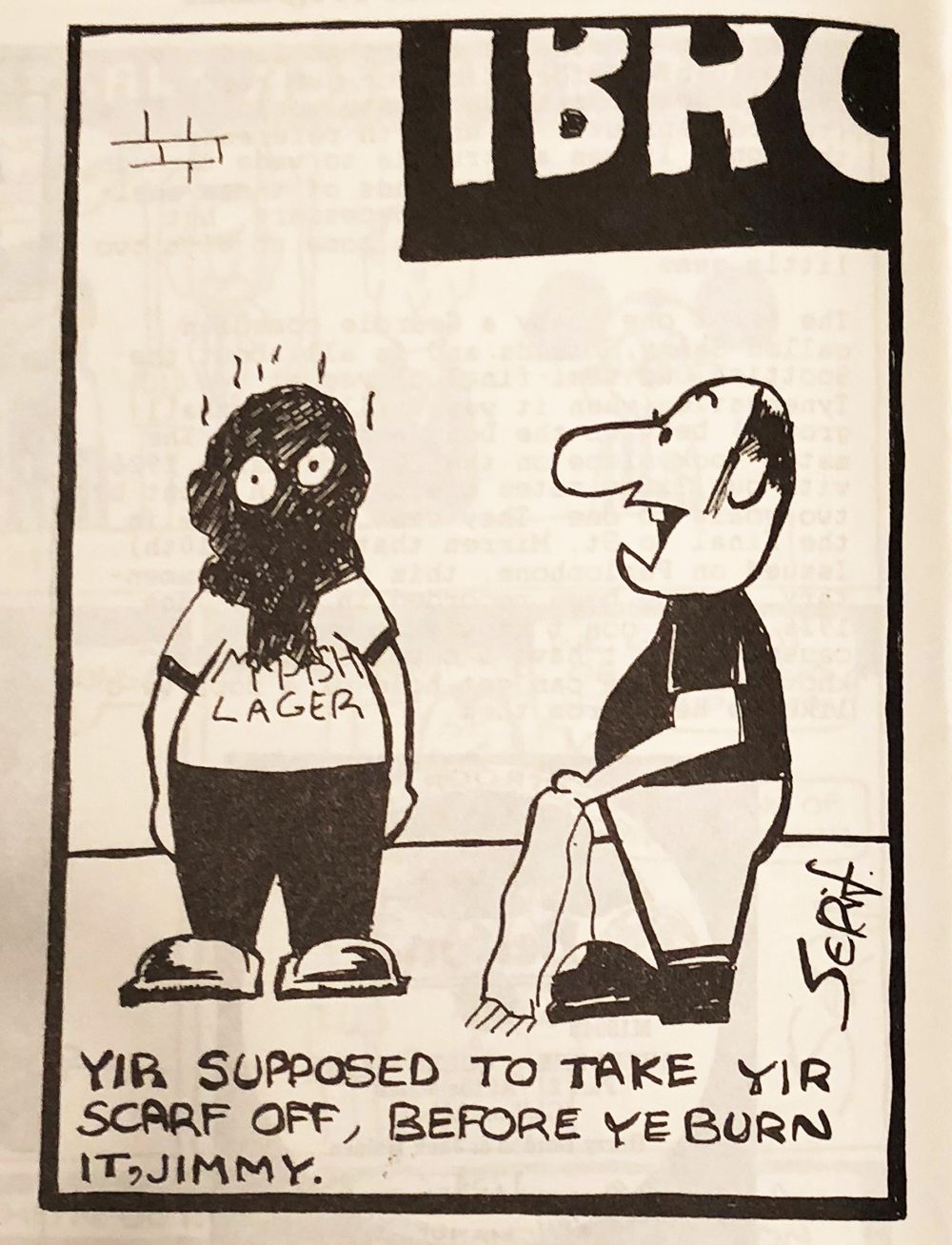 I hadn't seen The Northern Light for twenty five years. Bought four copies on eBay, arrived that week. It's the same gag. Mo Johnston had signed for Rangers…
I clearly didn't know how to draw hands back then. Still can't.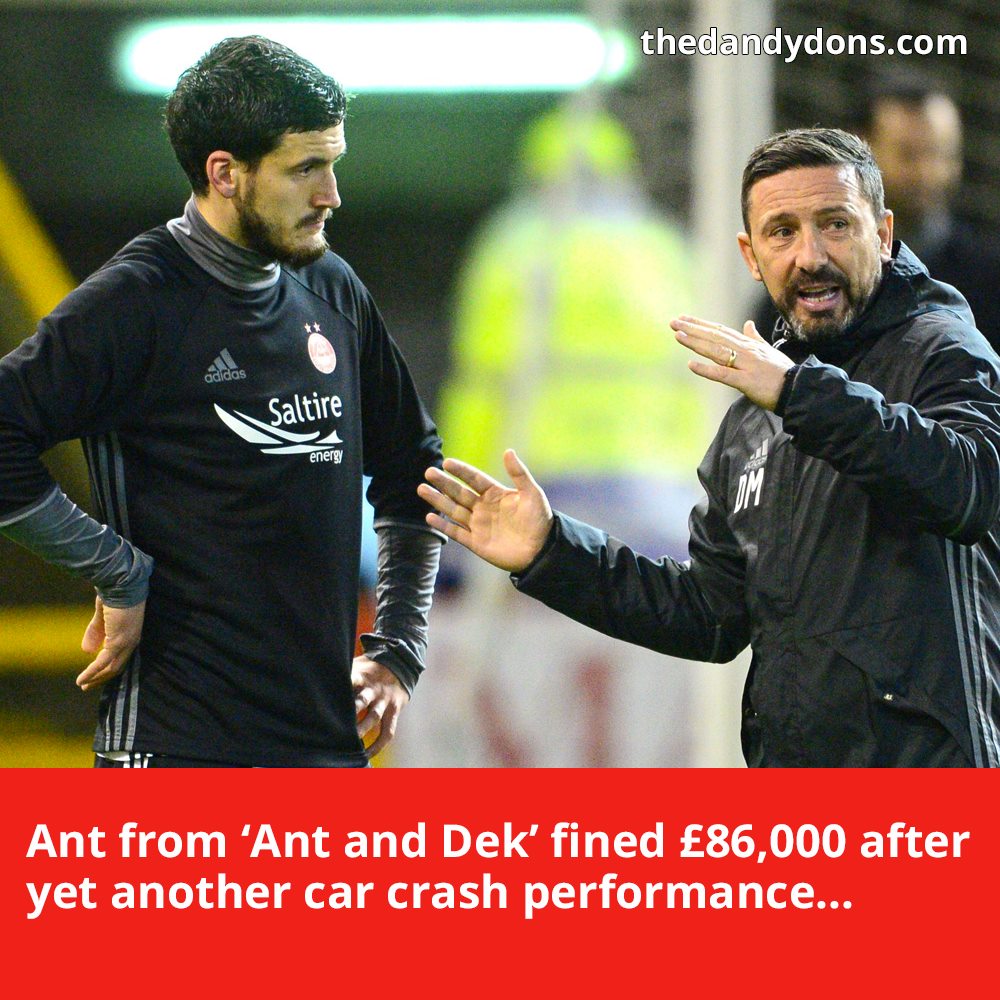 So O'Connor took a pop at the Afc support for 'not being good enough'… does the 'O' stand for 'Oirony' by any chance Anthony?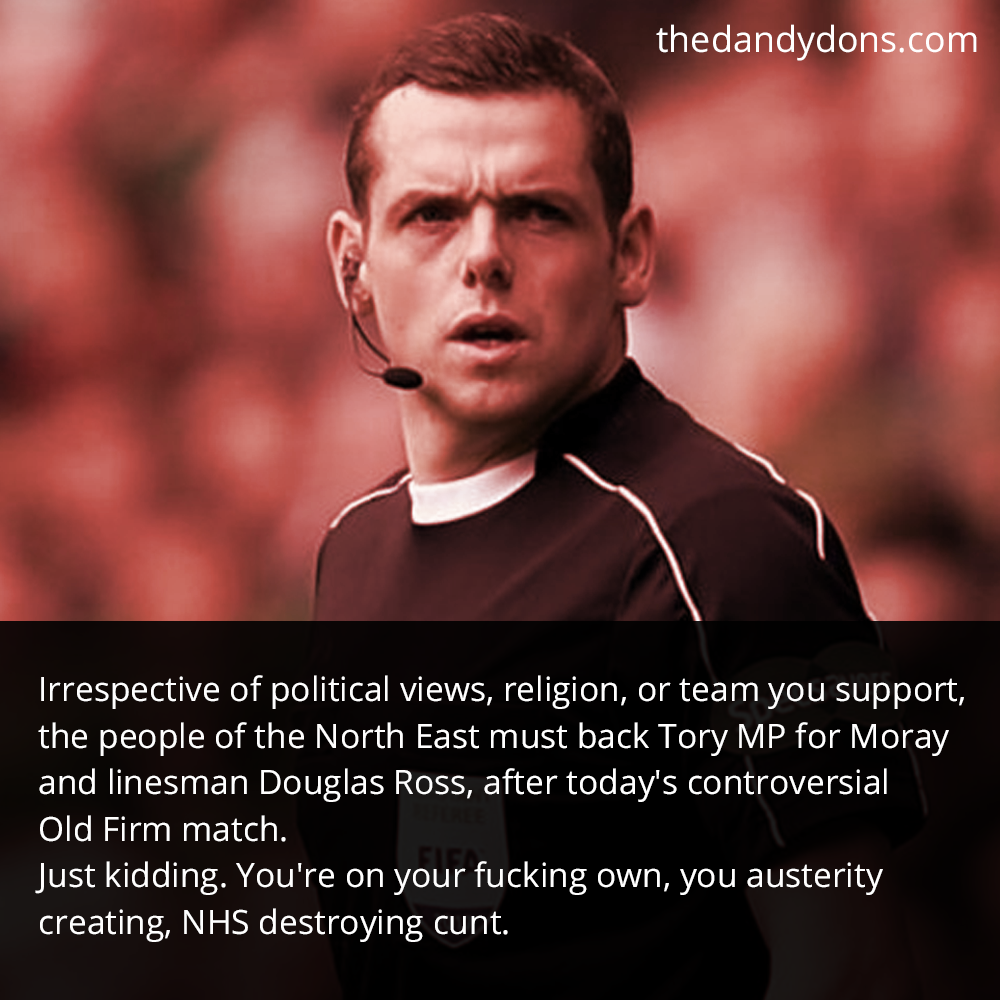 During an Old Firm match, the Conservative MP for Moray Douglas Ross, who is also a referee, waved like an excited puppy when spotting the opportunity to send off a Celtic player. You can read what your exceptionally banker friendly MP votes for here  www.theyworkforyou.com/mp/25531/douglas_ross/moray/recent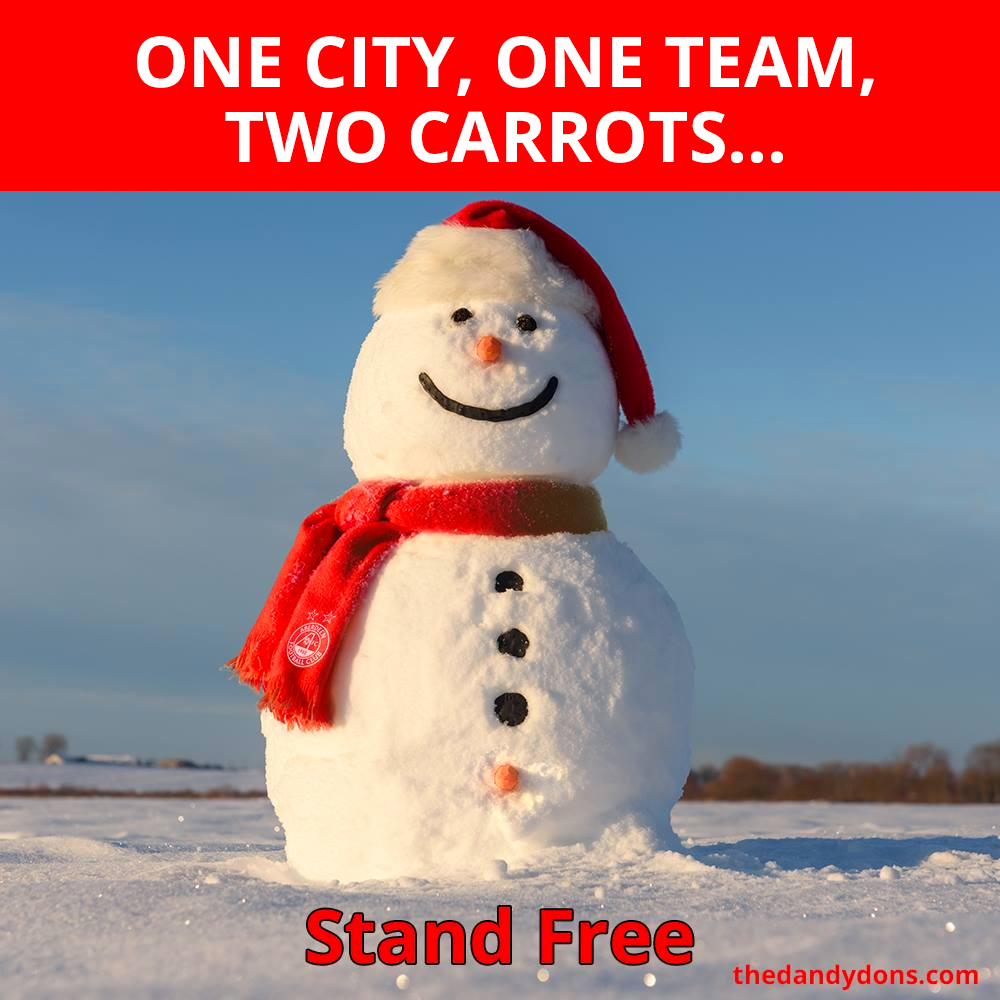 It was snowing a few weeks ago…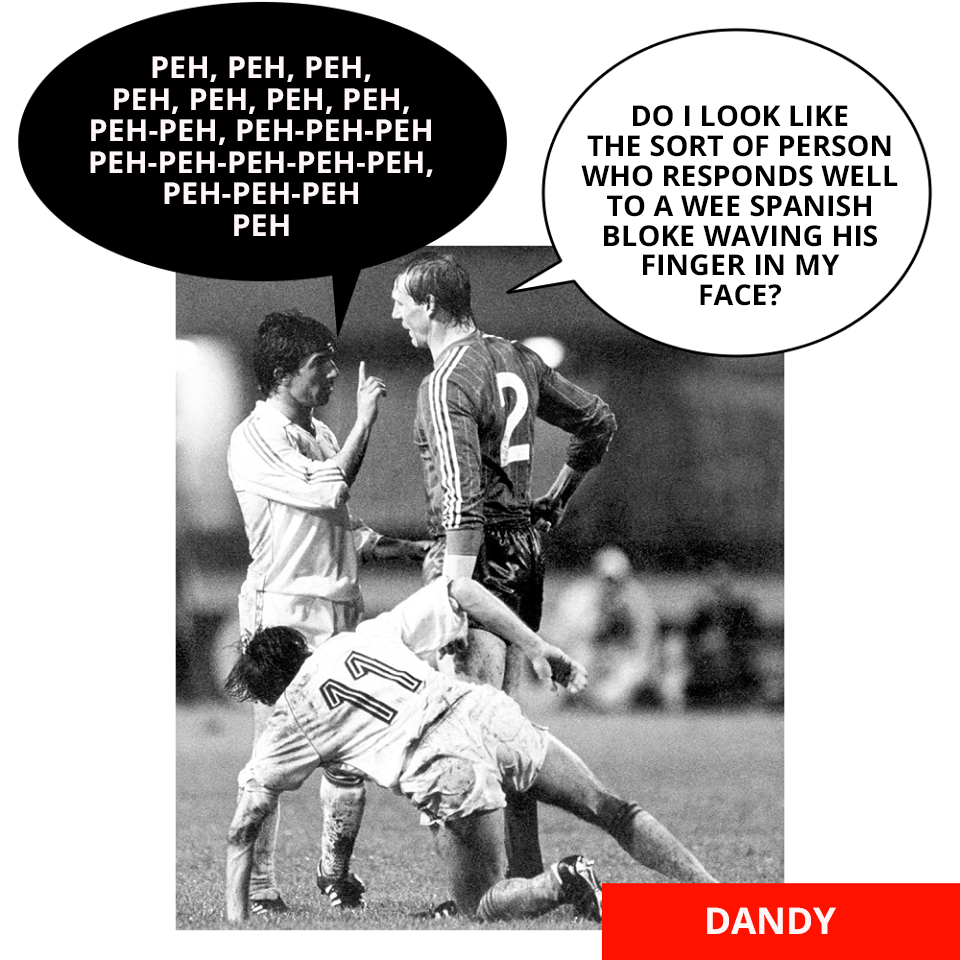 I did three or four of these a couple of years ago. This was a new one. I was very pleased with the Spanish, until someone asked why he was asking for a pie in a Dundonian accent.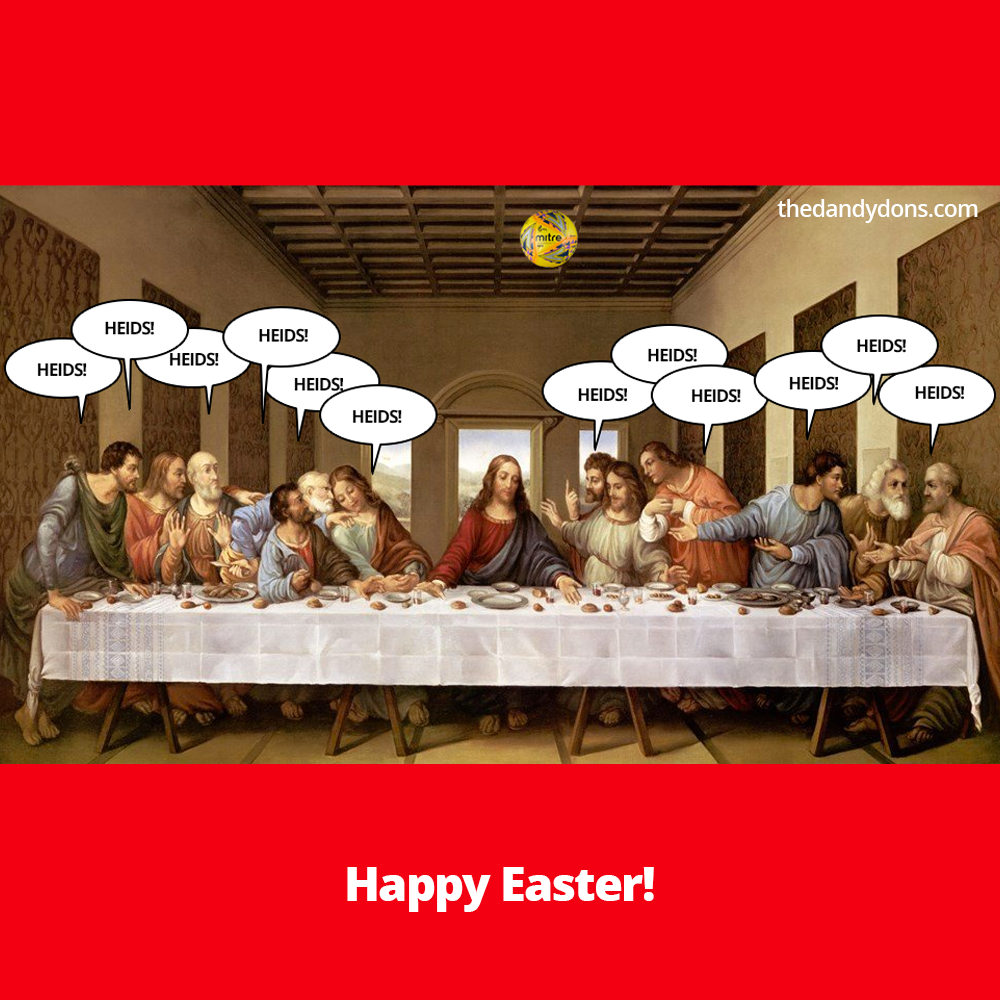 https://thedandydons.com/wp-content/uploads/2018/04/meme-dump.png
600
1200
Dandy
https://thedandydons.com/wp-content/uploads/2021/07/dandy-logo88.png
Dandy
2018-04-29 19:39:11
2018-09-10 16:38:41
Meme dump number four- war and a piece