Tanks, sheep, idiots on Twitter and Dave Cormack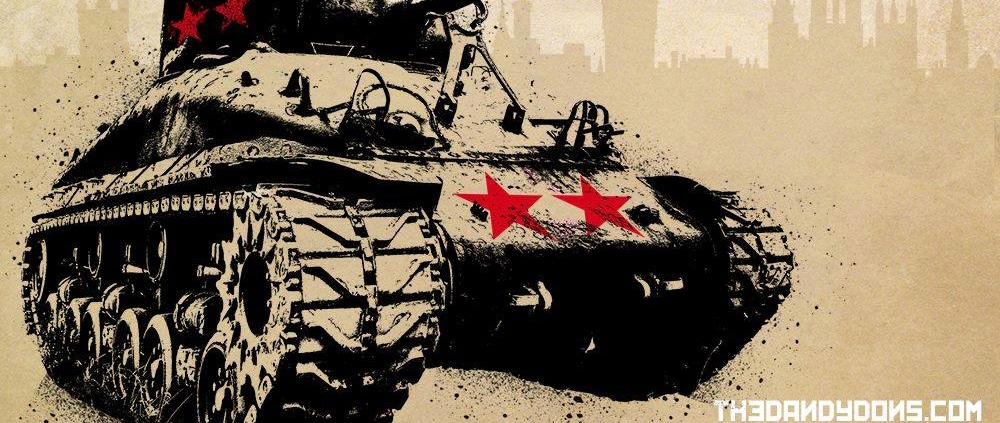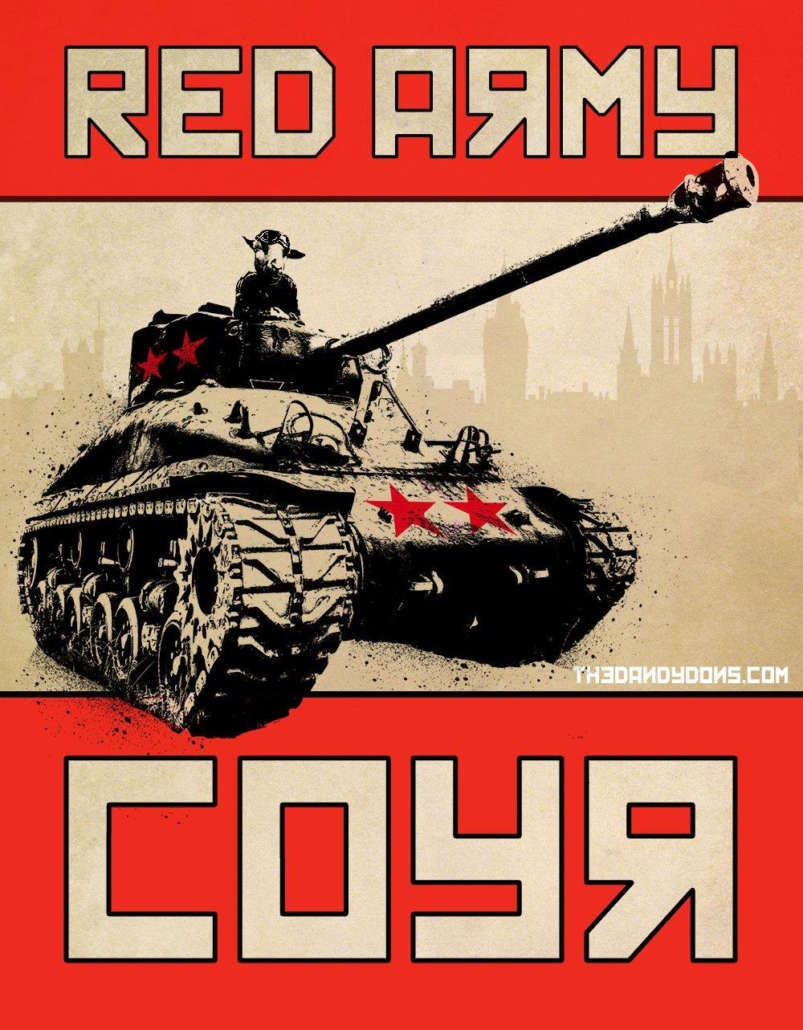 I posted this on Twitter for a game against Sevco. It's just a silly illustration, just me, a graphic artist iaincameron.dk, messing around. So I got a reply, with a Union Jack in the profile pointing out 'how ridiculous it was to have a Sherman Tank with Soviet markings on'.
Stupid comments are what Twitter is all about. But the reply started picking up lots of Likes.
So it's the type of tank they had the problem with?
Not the fucking sheep in the turret, that was the noteworthy part? Or from someone with such an eye for detail, and clearly immense knowledge of tanks and all things Second World War, that is not Soviet markings.
That is, if anything a symbol for Texas, or perhaps Aberdeen. Which coincidently, is the city in the background. And his question wasn't 'why is there a Sherman Tank outside Aberdeen'? It's almost as if The Red Army refers to another Red Army other than The Red Army!
Not only that, but during WW2 The Soviet Army were indeed using Sherman Tanks, and according to Google had over 3000 of them. SO he didn't even get that fucking bit right in his tweet that picked up loads of likes.
Anyways Dave Cormack eh. Damn all to blog about when the Chairman is doing a good job.
Expect the next blog article in 2022.
https://thedandydons.com/wp-content/uploads/2020/01/tank-dandy.jpg
1283
1000
Dandy
https://thedandydons.com/wp-content/uploads/2021/07/dandy-logo88.png
Dandy
2020-01-19 15:35:54
2020-02-17 19:48:16
Tanks, sheep, idiots on Twitter and Dave Cormack