Talking points of a momentous week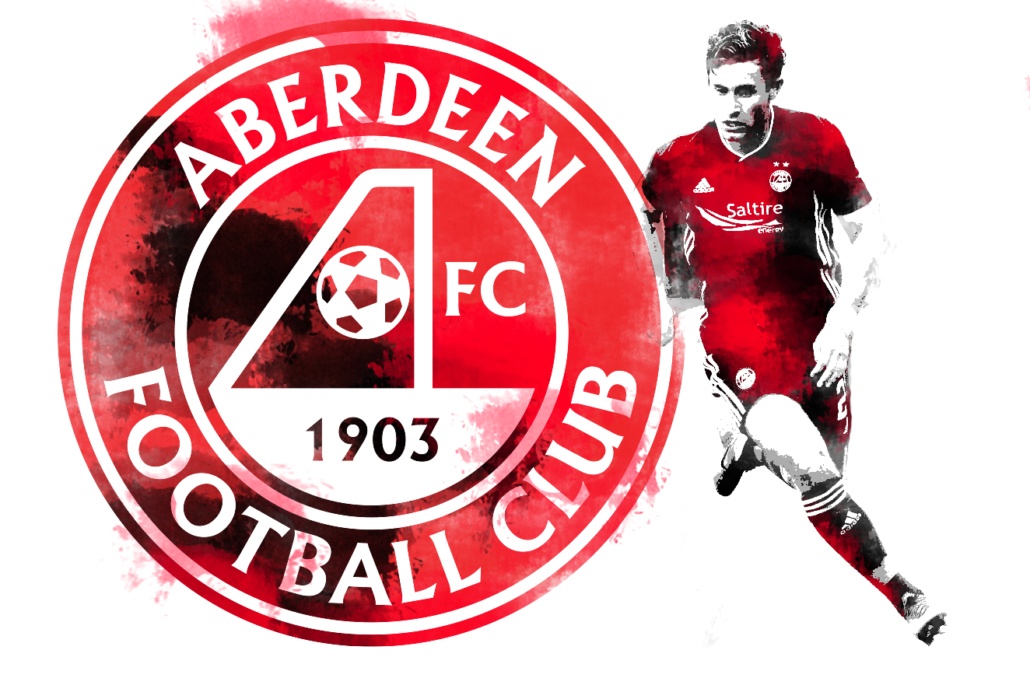 Fitba eh?! The agony and the ecstacy. But enough of my 1990s drug habits. Let's look at the talking points of an exceptionally eventful Aberdeen FC week.
In reverse. A performance against The Rangers. A fighting performance, a solid performance, it could so easily have been a win. And for the first time in a long time, enjoyable to watch. Still just one performance, they are not out of the woods, but they've found their torch, their boots are on the right feet, and the wee Venezuelan fella may have brought a map… (I tweeted that, and was roundly ignored, so it's here).
Big Sam getting a wee bit of stick online. For me he was magnificent, apart from his couple of fluffs. It was inevitable he would go off form after improving month on month at such a rate in the last twelve months. He will come very good again very shortly. But he was getting right under their skin, and his aggression looked far more controlled, despite their very clear attempts to get him sent off.
Jon Gallagher. An apology, gotten a bit of stick on here (he's in the illustration!!) He looked very good playing off Big Sam, and I was loving the wee interplay of him hovering around Sam when the long ball came, and how it was disturbing the opposition defenders. And Ash Taylor, if he had just scored that header, we'd have named a stand after him, if we were the sort of club who honoured players' achievements…
Damn me and my optimism, I am happy for enjoying a game of fitba for the first time in a very long time.
That press conference
So moving backwards to the midweek press conference. Absolutely not happy at that clearly planned attack on an element of our support and felt, like a few on social media, that was the beginning of the end for the pair of them. They were engineering their own way out. Also that the worst part was tweeted by the official Twitter feed was astounding.
On the back of that performance against The Rangers, I am perhaps giving way too much credit here, but wonder if perhaps 'the bollocking' from Docherty may have been not for our benefit. It may have been for the players. They certainly appeared to have woken the fuck up for the first time in sometime at Ibrox.
On the other hand, are mind games really the McInnes/Docherty way?
So here's what I thought was disgraceful. On the back of a third post winter break performance in a row against teams whose combined player buget don't add up to a third of ours, we got three 'nails down the blackboard' performances in a row. And before they went away they were awful too.
An element of our away support, who had travelled to Paisley, on the back of those previous two performances, started singing McInnes must go, or gtf (I believe).
So, an element of, the most loyal element of our support, who are spending their hard earned, using their free time on following the team, our away support… unless they've actually killed someone, those guys are beyond reproach.
Doesn't mean I agree with them.
But a public fucking bollocking. McInnes is a grown up. A highly paid grown up. You prove them wrong on the pitch, not in a fucking press conference. We are football supporters. Flash us a shiny object* and our attention is immediately moved, and we've forgotten everything. And as any primary school teacher will tell you, you've made a fucking enormous rod for your own backs there. All the kids now know exactly how to get to you. You'd better be making sure that fucking team of yours starts delivering consistently.
Again though, might that be the idea he was communicating to the team… really don't know.
Docherty needs to say something very positive about the away support. Even the ones at the back, chewing gum and graffitiing the toilets…
*The shiny object
So in our Pulp Fictionesque storytelling technique (out of order) me jump to the signing of Hernandez. Which, hipster kids, is pronounced 'Gernandez'. The H sound is pronounced 'G' in Venezuelan, in reverse of how it works in Dutch with Gillhaus.
An exciting foreign signing. An exciting signing. Chickens not being counted, but, yes you fucking beauty!! Counting chickens a wee bit then.
And this is where I upset a lot of supporters. Perhaps it's an age thing. Been watching ALL the Milne years. All the way through. Watching, listening, wondering, analysing, over analysing…
Watching Cormack in action. Absolutely underlines every suspicion about Milne. It was never about spending money, it was about ambition, creative thinking, passion. It's there with Cormack, it wasn't there before.
Watch Milne's last interview with BBC Scotland, referencing the story of McInnes not moving to The Rangers. Who was that for? Was that beneficial to our club or our manager? It was EXACTLY what the Glasgow media wanted for their creepy Glasgow Centric 'journalism' though. So who got publicity? The Stewart Milne years.
The Dave Cormack Shed
Back to Cormack, if he would just consider a third option for the stadium, an as yet unfound location for a potential new stadium. Land changes ownership and usage all the time. I'd say within two miles of a train station ought to be the criteria. (walking distance). There's Aberdeen Station (ideally), Dyce Station, and there could even be some creative thinking for Stonehaven Station.
The third option stops it being about Kingsford or Pittodrie. And then for the benefit of everyone regarding the biggest decision in the history of Aberdeen FC , we would know without any shadow of doubt, the move wasn't being created to be beneficial to someone's business empire…
https://thedandydons.com/wp-content/uploads/2020/02/jon-gallagher-aberdeen.jpg
872
1324
Dandy
https://thedandydons.com/wp-content/uploads/2021/07/dandy-logo88.png
Dandy
2020-02-02 14:40:06
2020-02-02 14:43:06
Talking points of a momentous week