The Aurora video – seriously?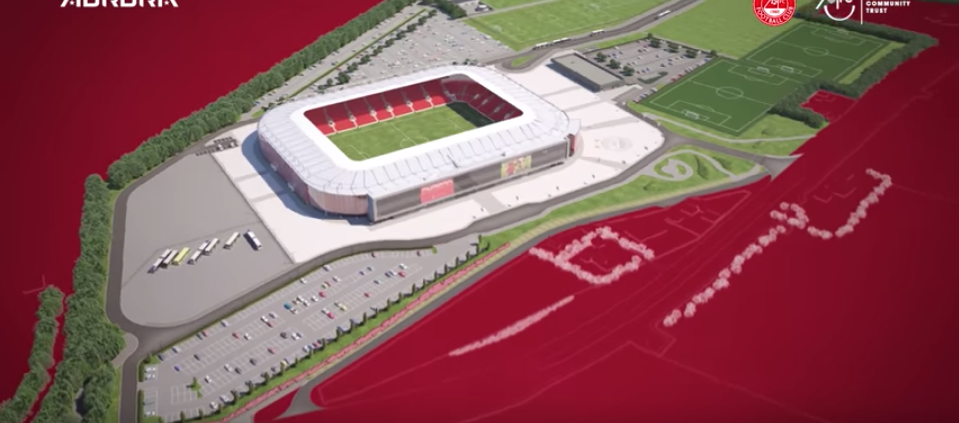 Phase 1
We-ll aint that great. We will sleep easier knowing about that Groundsman's Compound. The Teddy Scott Pavilion looks nice too. The training pitches, finally! And well done on that achievement.
Set blaster to Phase 2
The museum? That will be so busy on matchdays. So busy you'll need to book six months in advance. How will it be the other thirteen days a fortnight when there's no game during the season? Will it be closed? Maybe not initially, but just how long after the opening will that museum be shut on not match days due to, nobody being there.
A ticket office, really? Will that be the only ticket office by any chance? All the way to Westhill for a ticket. And the shop? So Westhill will be the only place in the world, you can physically purchase an Aberdeen Football top?
That cafe, be busy on match days I'd imagine. How will it be for the other thirteen days a fortnight? Will it be closed? Staffing. Has anyone considered how you are going to get staff out there in the quantity that will be required for one day per fortnight? Is that cafe going to be staffed by highly trained and skilled employees? Or underpaid temps getting dogs abuse from irate Dandies paying top dollar for very poor service?
So why are all those elements at the new stadium, when clearly they ALL ought to be in central Aberdeen where there are now much cheaper rents to be had, and could function as an all year round fifty two weeks a year business? There could of course be temporary versions of all those elements in the new stadium. You could even use your own FULL TIME staff from the 52 weeks a year business in central Aberdeen to staff them.
Is it incompetence, is it disinterest, or is it very deliberate to make the absolute turkey that is that truly awful stadium that's way too far away from the city centre, look like it's worth waiting for. 'Look at the shiny shiny you'll get with the new stadium'. In the same way the training facilities were used to manipulate the agreement for the new stadium. They have no reason to be connected to each other. Unlike the Aberdeen stadium, and Aberdonians.
Enjoy Pittodrie while it lasts.
https://thedandydons.com/wp-content/uploads/2019/10/aberdeen-aurora-stadium.png
540
959
Dandy
https://thedandydons.com/wp-content/uploads/2021/07/dandy-logo88.png
Dandy
2019-10-13 13:26:39
2019-10-13 13:46:46
The Aurora video – seriously?