Stewart Milne is he magic or what?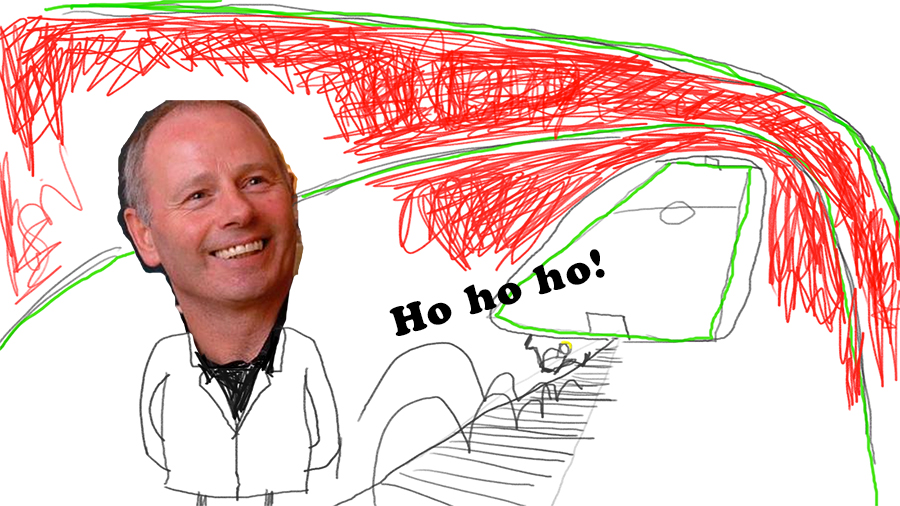 So Stewart Milne eh?! He's taken a fair bit of stick down the years. You'd have to be pathologically nasty to not be pleased for him on The Dons winning the League Cup. Adding to his popularity with the now immortal "19 years, 120 minutes and now fucking penalties" line, live on BBC Radio Glasgow to Chic Young.
To be honest, the only way he could have become more popular with The Dons' support is if he'd ended it by kneeing him in the nadgers and pushing him down the Celtic Park steps. Still, there will be more post final interviews Stewartie…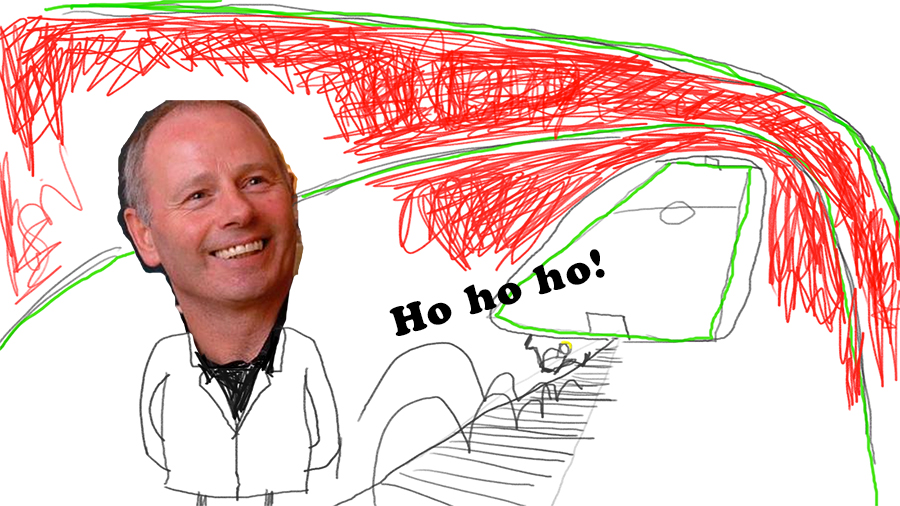 Artists impression.
So is his new found popularity deserved. Were we, me anyway, wrong to be so critical of him? Is it ok to change your mind? Are we all neither good or bad, but somewhere in between?
No this is about the fitba, so it's right or wrong.
Blame it on the bogie
Well down the years I've been involved in a few 'where did it all go wrong' discussions on The Dons. From "sacking Alex Smith", to "there's too many suits working at Pittodrie" have been suggestions I've heard. But ultimately, in my opinion, a football director's job is just one thing. Appoint the correct manager, and everything else will fall into place.
When Fergie was manager, all our directors were geniuses. Visionaries they were. And maybe that's true. And while sadly Chris Anderson passed away, way too young, and Dick Donald was very advanced in years, we didn't really get to see what they would have done post Fergie. Clearly the decision making skills of Ian Donald were atrocious. Porterfield, co-managers, Willie Miller, Aitken the stand to commemorate his own Father which bears no relation to the rest of the stadium? Built by a builder who…
Aye, here we go…
Oh yes. Stewart Milne. But we can all make mistakes, and Milne's managerial mistakes were all human mistakes. The most recent, the appointment of Craigie Broon.  What a surprise for anyone with even half an eye on Broon's highly dubious CV of non-achievement. McGhee, unlucky. Skovdahl, did kind of work. Calderwood, was the person we all wanted. The extended contract, was Willie Miller, who paid for it with his job. Steve Patterson, holy shit! Who knew? And why didn't they say?! Alex Miller, after extending Roy Aitken's contract, ouch!!
But he spotted in McInness what we all know now! He got one right. Really really right! And we can all sit back and enjoy this, until we all hold our breath when Stewart has to make his next big decision. Hopefully not for a few years.
The unforgiven
So Stewart Milne, is he forgiven? No. He is not. He ruined Pittodrie, and that very dull animated projection of our future stadium (wherever it may be!) filled me with dread. No floodlights. No imagination. No vision. Three years down the line, weathered by all the North East can throw at it, and covered in seagull shit, that will be a dull mother fucking stadium. It won't cost much more to look stunning. Just the cost of a talented architect. And floodlights, it must have floodlights, like the spire on a cathedral to draw in the congregation. That's where the midweek European atmosphere came from. That's what made Pittodrie so very, very special.
Then Stewart Milne. Then you are forgiven.
https://thedandydons.com/wp-content/uploads/2014/03/stewart-milne.jpg
506
900
Dandy
https://thedandydons.com/wp-content/uploads/2021/07/dandy-logo88.png
Dandy
2014-03-28 20:15:46
2018-02-23 08:30:43
Stewart Milne is he magic or what?