Breaking Glass, Frankenstein's monster and the Romanov era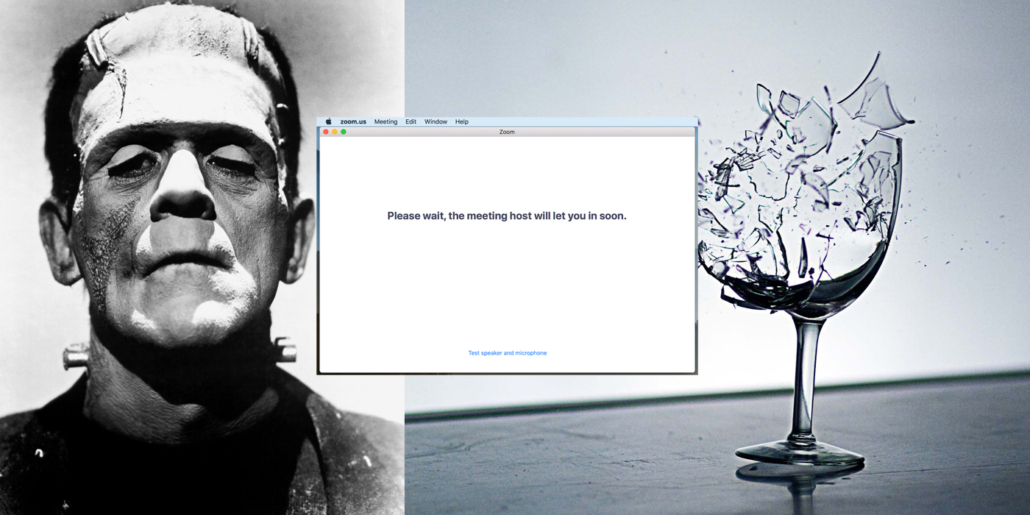 March 27 2021
Aberdeen FC are currently at a crossroads. The McInnes era has ended, and the Glass era is just beginning.
Now we as football supporters must patiently await what will happen, while giving complete backing to the management team, new players and the Chairman.
You'd think that wouldn't you.
And then in a complete change from how the UK's mainstream media normally works, a BBC employee uses a newspaper column to push forward the views of a multi-millionaire! Well f*ck me! https://www.pressandjournal.co.uk/fp/sport/football/aberdeen-fc/3007504/richard-gordon-column-despite-some-fans-strange-views-a-new-era-is-about-to-unfold-for-aberdeen/
the level of stupidity in a number of the replies was actually quite breath-taking, and I do despair at the thinking of some who call themselves supporters.

Richard Gordon
So the multimillionaire in his Bond villain lair in Atlanta or wherever, has his friend attacking supporters for not being complete believers via the press. The same guy who had an awful lot of information on all things Aberdeen FC on the radio a couple of weeks ago, in complete contrast to the club's own communications department.
I have known the chairman for decades and I can guarantee them there is no chance he would appoint anyone under those circumstances

Richard Gordon
This is from a guy who stated on Radio Scotland fully two weeks ago, something along the lines of he didn't know what would happen, no decision had been made (Glass) and then ended it with 'but Stephen Glass will definitely be involved somewhere' or words to that effect.
but it is also a huge decision Stephen has taken to give up a lifestyle and career in Atlanta to return to the north east.

Richard Gordon
Fuck off, and when you are done fucking off, fuck off again. Managing Aberdeen Football Club ought to be the biggest thrill of his f*cking life. He will never manage a bigger club, I guarantee it. Are we supposed to be grateful he left the arse end of nowhere managing their second string to fourth bottom. Incidentally over the last few weeks while all this was going on, plenty media contact with Glass. There was no 'no comment', or 'while flattered to be mentioned, just concentrating on my job with the New York f*cking Yankees' or whatever they are called. Like you'd normally do if linked with a job while in another job.
He certainly wasted no time in bringing Scott Brown to Pittodrie,

Richard Gordon
Amazing, only took him 48 hours, incredible work. Was in the media for several weeks, but presumably they just guessed it. And coincidently their guess actually happened. What are the chances.
They really think we are f*cking idiots.
Now time to break some Glass
Glass is going to fail. Albeit it might fail in an entertaining way. Some exciting stuff will happen on the pitch. For a bit. Which we all very, very badly need. But that sugar rush isn't going to sustain us for long.
So why will Glass fail? How many managers did Liverpool appoint before they finally got Klopp? Even with the money to shop in the highest end of the market, it's really really difficult to find 'the special one'. And it appears from watching Spurs, you can find 'The Special One' and he isn't any more.
So someone who hasn't done it at any real level before, almost certainly doesn't have it. Particularly the man who took a US soccer team's second string to fourth bottom. 'Oh but he was developing talent'. That sounds very 'Linkedin recommendation' to me.
In addition looking at the other appointments in the coaching team and listening to Cormack, it's clear that they are creating a Frankenstein's monster. They are welding together elements that they know their actual manager doesn't have, in an attempt to piece together a team that will have all the components they think they need, as if that will magically come together like alchemy.
Brown sugar
So clearly they have spotted a lack of a winning mentality in their new manager, so Frankensteining it buying in 'winning mentality' in Scott Brown (who turns 36 in the summer – 2 years older than Jonny Hayes).
Aberdeen to bring in striking coach
Then there's the 'Striking Coach' that really gives the game away regarding frankensteining components together.
Sir Alex Ferguson did of course have a striking coach. His name was Sir Alex Ferguson. Managers manage. Again what is Glass doing? What is he bringing? His weaknesses are clear from the people being put together in the coaching team.
And it won't work, just like co-managers are an idiotic idea, and because as I said countless times while writing about potential managerial appointments going back years, you can't add elements together in a managerial team to create a great manager. Or Chelsea would have fifteen managers, Real Madrid 43. It just doesn't work that way. A manager can bring in outside specialists for specific elements to aid them in their work, but if the manager doesn't have it, isn't the real deal, doesn't have that magical combination of ingredients that it takes to be a successful manager, plus the experience to have tried it out, then it will fail.
And it is blindingly obvious it will fail.
Romanov at Hearts is probably a good example of what we are about to experience.
Someone with money (unlike Romanov, it'll be his, it'll be accumulated all perfectly morally properly – and well done you!), who is going to use that money as he is passionate about Aberdeen FC.
However ask a Hearts supporter, would they want Romanov back in charge, or do they want the current directors and be in the Championship? I don't know the answer, (irrespective of their current mess -2022 update, they were in the Championship at the time) but I suspect it's the current Hearts they prefer to support. Because it's their club, run for them all collectively, and not some big ego making the club into a reflection of himself (or herself). And if you see what happened to Blackburn Rovers after Jack Walker passed away, after an unnatural unsustained cash injection (if it happens – getting the money in on Big Sam and McKenna doesn't point to a huge cash injection coming – your season ticket will most certainly pay Scott Brown's wages) it is not good for a football club.
I've no doubt this will upset some people. I don't like to upset people, but I do care about Aberdeen Football Club, and I don't like a lot I've been seeing going back several decades. Three stands named after nothing. Nothing for Chris Anderson. Willie Miller and Teddy Scott's training pitches tone deaf at best. The virtual destruction of Pittodrie. That idiotic stand behind a goal. The removal of the corner areas. Two f*cking floodlights. A communication department built up over decades with a clear, consistent, understated tone of voice, wiped out at a stroke.
Just a f*cking mess while we wait for someone to find time on Zoom. Long after he has briefed countless journalists. Transparent. My arse.
________
I should probably add Richard Gordon's Glory of Gothenburg book is one of my favourite books.
_______________
Update 26 Sept 2021:

Why did I write this, why not 'gie the boy a chance'?
I hate it when anyone comes with the 'who calls themselves supporters' line, or any of the variations of 'so called supporter' (Ironically I hadn't been complaining) So when the line comes from a paid journalist, who is a friend of the Chairman, with a huge platform…
I've been around a while. If I were to be on Mastermind my specialised subject would be 'Aberdeen's managers post Alex Ferguson and the stupidity of most of those appointments'. Two of them I called at the time of their appointments, and said would be abject failures. (Alex Miller and Craig Brown – I'm not psychic or particularly smart, if you had watched any of their careers pre-Aberdeen in any detail it was very obvious) Here was number three. No doubt whatsoever. As an Aberdeen supporter I ALWAYS want my team to win. It makes me furious that such fuckwittery could happen within our club, repeatedly. We watched Milne f*ck up time after time, finally he gets one right, then the next Chairman wants to play at running a football club. So everything that has gone before is thrown away, and now we've to wait years for Cormack to get one right.
Lockdown. I wasn't in a good mood.
Who am I, what right do I have to say this? Nothing, zilch, zero. I am just one person, my opinion is worthless. I don't want to be right, don't need to be right, don't want to be popular or your friend. I just support Aberdeen football Club. (but that's not what 'supporter' means? I remember listening to Richard Gordon after Aberdeen lost 9-0 to Celtic tearing into Mark McGhee – why wasn't he being a 'supporter' then?)
Does this damage the team, damage the club? Well there were about 3000 positive memes and illustrations posted on the Dandy Dons Facebook page the last 5 years. Did they make a difference? Then at least thirty points must be down to me… you're welcome.
https://thedandydons.com/wp-content/uploads/2021/03/zoom.jpg
700
1400
Dandy
https://thedandydons.com/wp-content/uploads/2021/07/dandy-logo88.png
Dandy
2021-03-27 19:37:14
2022-09-08 14:59:33
Breaking Glass, Frankenstein's monster and the Romanov era