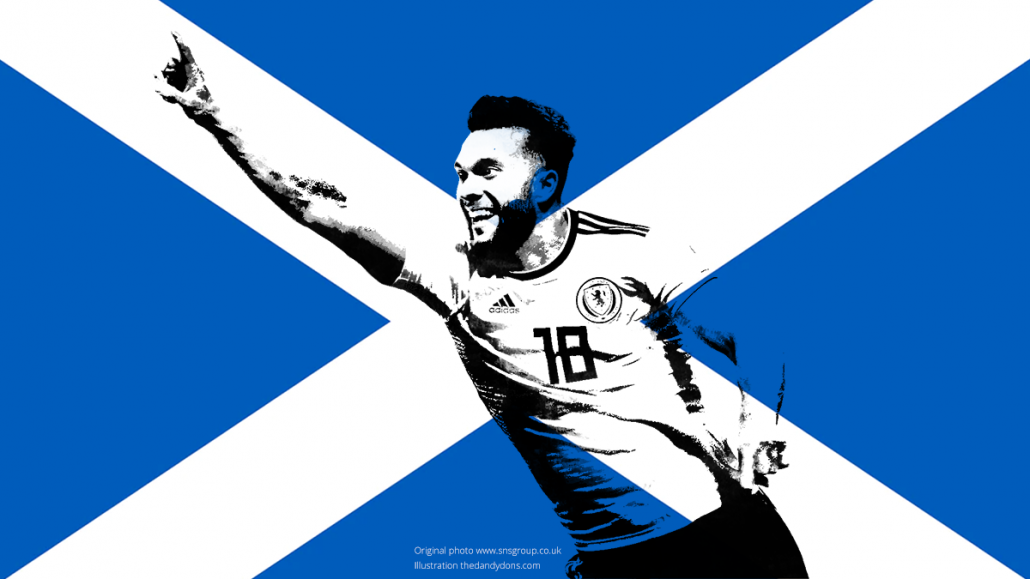 The phrase 'bite us in the arse' will get repeated, repeatedly, about Stevie May. If it goes well for Stevie May, it will be a mistake to have sold him by McInnes. If it doesn't go well for May, it will have been a mistake by McInnes to have signed him.
Stevie May will get a warm welcome from a large section of the Aberdeen support. He may get a warm round of applause when substituted. Some supporters will go ballistic at this, and will happily attack the 'happy clappers'. This will be 'everything that's wrong with our club', and will also be the fault of McInnes.
'Connor McLennan must start'. As must Bruce Anderson and James Wilson, and Big Sam but not Curtis Main.
On the back of a superb TWELVE MINUTE cameo, McLennan must start. Connor McLennan is magnificent and his 12 minute contribution to Scotland's result was superb.
A brilliant achievement from him, but when fit, doesn't he pretty much always start… He's a work in progress. They watch him in training, every day. Every day.
Also, logically, on the back of that performance, and bearing in mind he has flown to and from Croatia this week, wouldn't the smart thing to do be, BRING HIM ON WITH 12 MINUTES TO GO against St Johnstone.
If he plays well, it's McInnes's fault for not playing him enough, if he doesn't it's McInnes's fault for not using him properly.
Win, lose or draw, 'McInnes bad'.
*Post match up-date. We drew, it was shite. They need to improve quick or it's gonna be a tough old season.
_____________________
Free Book. Gothenburg 83 the fans' stories here.
The t-shirt shop here.
https://thedandydons.com/wp-content/uploads/2019/09/connor-mclennan-aberdeenfc.png
675
1200
Dandy
https://thedandydons.com/wp-content/uploads/2021/07/dandy-logo88.png
Dandy
2019-09-12 14:41:37
2019-09-15 20:46:07
A cold cynical look at Aberdeen v St Johnstone on social media