Secret Aberdeen FC footballer blog – part 1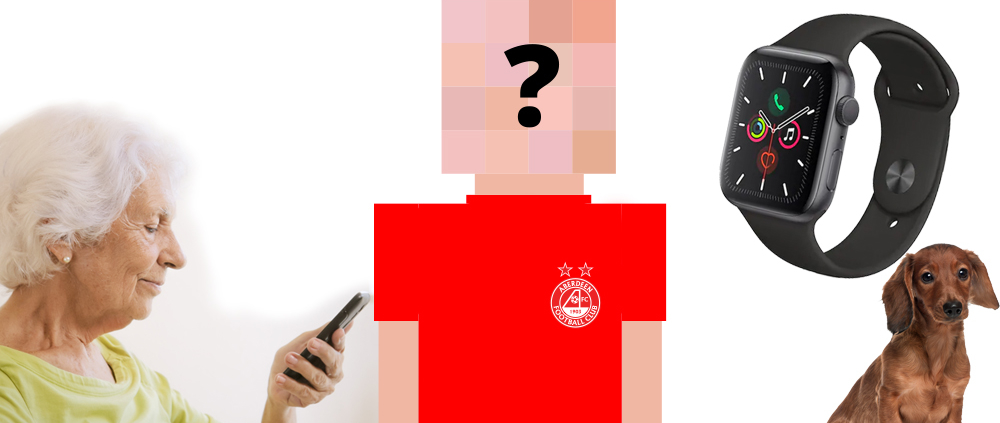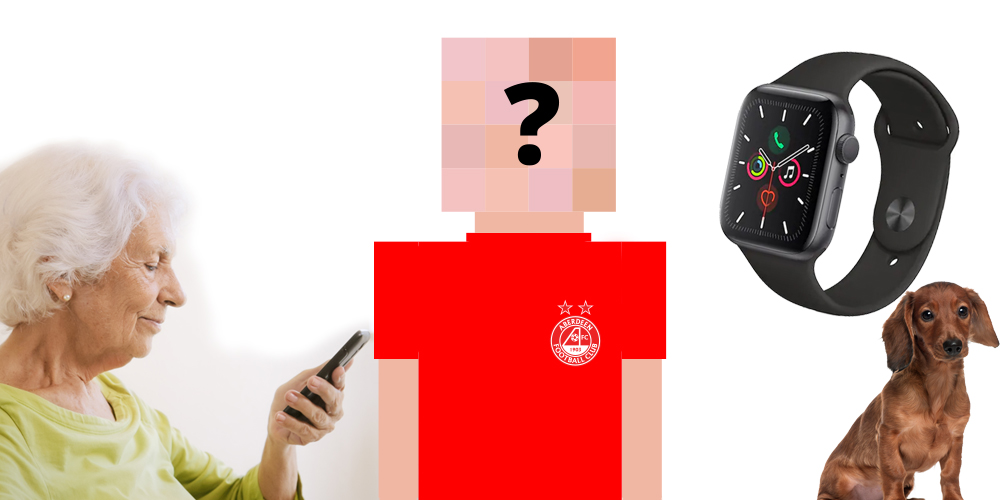 On the back of Niall McGinn's excellent blog on the official Aberdeen website, we at The Dandy Dons have an exclusive blog from a secret Aberdeen FC footballer.
Monday: Training. Worked out if I soak my head in the shower, and pretend to be out of breath on Skype, the Gaffer and the lads think I'm still training. After 'training', mainly eating Doritos, watching Netflix and regular bouts on Pornhub. So all caught up on my wanking. I used to laugh at the married players for being with the same woman all the time. Not laughing now. None of my girlfriends would move in with me for the lock down as they decided to stay with their husbands instead. And a couple of them are concentrating on their Highers.
Tuesday: We've to download an app, so our training can be monitored, as 'someone' wasn't doing it properly. Rest of the lads well pissed off with me. So now my Apple watch is passing details to the Gaffer of my training and all my vitals go to the medical team.
Wednesday: Discovered if I put my Apple Watch on the dog, and get him to run around the garden for an hour, my stats are brilliant.
Thursday: The dog has swallowed my Apple watch. The Gaffer is furious with my training stats and the medics think I may have Kennel cough.
Friday: I'm in deep shit, literally. As the dog finally shat my Apple watch out. Both myself and Dave the Dachshund are very relieved. Washing my hands a lot. Did some calls to elderly supporters checking they are okay on behalf of the club. A lot of people think we footballers live a very privileged life, but I have to tell you that deep in the Coronavirus pandemic to be told by an 83 year old great-grandmother called Jeanie from Garthdee, 'yer fuckin' shite min, why didn't one of the good players call me!' is quite tough to deal with…
Saturday: One to one Skype with the gaffer. Learned a lot, as considering going into management myself after career over. Apparently wanking doesn't count as cardio. Disappointingly, nor is it weight training. Also I've not to put my brilliant version of the toilet roll challenge onto social media as The Gaffer says 'No-one wants to see my penis'. A number of ladies at Babylon would disagree with that!
Sunday: Uncomfortable moment as I thought we were off today, really shouldn't have answered the Skype call mid wank. Will never be able to look Tony Docherty in the eye again. Popped in past Jeanie in Garthdee with some messages. She's quite the goer. Any port in a storm.
Part two of the diary is here.
https://thedandydons.com/wp-content/uploads/2020/04/secret-aberdeen-footballer.jpg
500
1000
Dandy
https://thedandydons.com/wp-content/uploads/2021/07/dandy-logo88.png
Dandy
2020-04-01 18:43:01
2020-06-11 16:28:20
Secret Aberdeen FC footballer blog – part 1