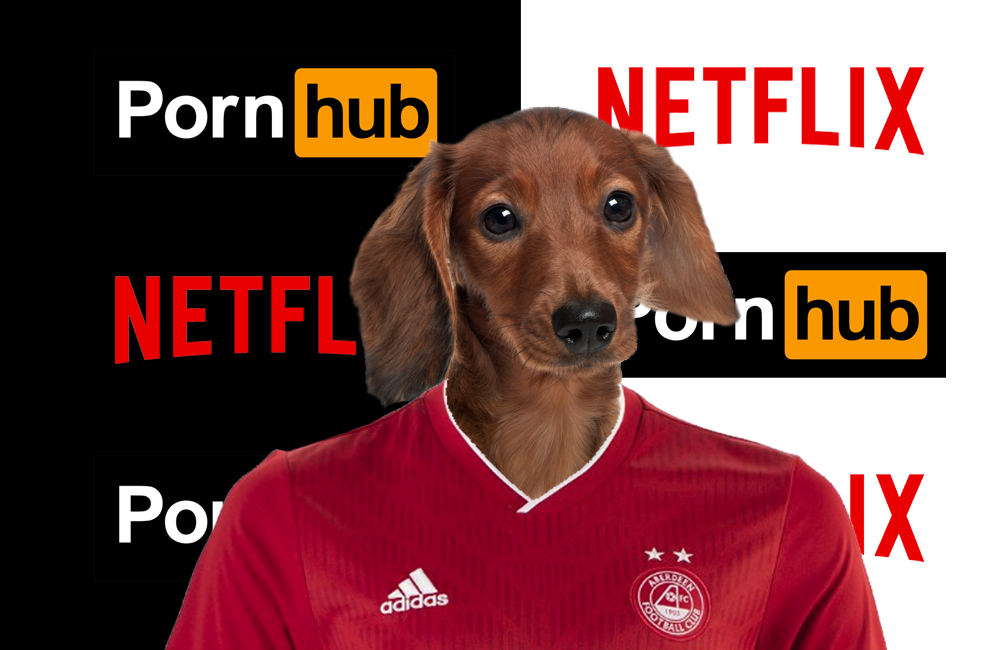 Week two, click here for week one
Monday
Decided to move in with Jeanie from Garthdee for a bit (the Gaffer doesn't need to know). It's lovely getting your mince and tatties at 5pm every day, and she even irons my tracksuit bottoms for me. Plus there's the sex eight times a day. Struggling to keep up, but my cardio stats are massively improving. I wonder if all the houses on Garthdee Road have sex dungeons in them. I thought Westhill was where the swingers lived…
Tuesday
Jeanie died. Mid stroke. Not from the corona virus, but natural causes. Dave Cormack's going to be furious. Don't think us calling up Aberdeen supporters to check up on them was to lead to us actually killing them. This is a low. Went back to my flat and had a very sad wank.
Wednesday
Coronavirus is the great leveller. Unless you are an Aberdeen FC footballer. Phoning up elderly fans to check up on them on behalf of the club, all I get is 'why didn't Big Joe call?' 'Will you get Lewis Ferguson to call, he's a great player, I like him, he's not shite', 'Is Drew Jarvie still playing, now him I like'. Aye, even the ones with dementia are mean to me.
Thursday
I miss the lads so much. The lack of banter is getting to me. I took a shit in one of my own shoes today, but it just wasn't the same.
Friday
I'm going stir crazy. I've watched all of Pornhub. There's nothing there I haven't seen, several times. Am considering uploading some of my own cam work to help others out. Trying to plan a new career after football. Considering learning a new skill. Maybe get an education. The Open University has a lot of stuff apparently. I'll have a look at that when I've more time.
Saturday
I'm now off of AFC phone duties. An old fella was laying into me for being shite, I finally snapped and called him a c*nt. Of course he grassed me off. In my defence it didn't say in Dave Cormack's crib sheet, I wasn't allowed to call them a c*nt, but as Dave Cormack explained to me in a TWO HOUR Skype call, it shouldn't need to be said.
On a yella.
Sunday
A ray of sunshine, Dave the Dachshund took a shit in my shoe today! He gets it, he gets the bantz. That guy has helped me through so much, he truly is this man's best friend. Also he kind of owes me as I had to stick three fingers up his arse to help ease my Apple Watch out last week after he swallowed it (tricky trying to get purchase in such a tight space). We really bonded through that experience.
Everyone remember to wash your hands.
RIP Jeanie. Yer mince and tatties were amazing and what a ride!
Part one is here. https://thedandydons.com/secret-aberdeen-fc-footballer-blog-part-1/
Part three is here. https://thedandydons.com/secret-aberdeen-footballer-diary-part-3/
https://thedandydons.com/wp-content/uploads/2020/04/secret-footballer.jpg
650
1000
Dandy
https://thedandydons.com/wp-content/uploads/2021/07/dandy-logo88.png
Dandy
2020-04-04 18:56:44
2020-06-11 16:27:34
SECRET ABERDEEN FC FOOTBALLER DIARY – PART 2