Ladbrokes huge investment in Scottish football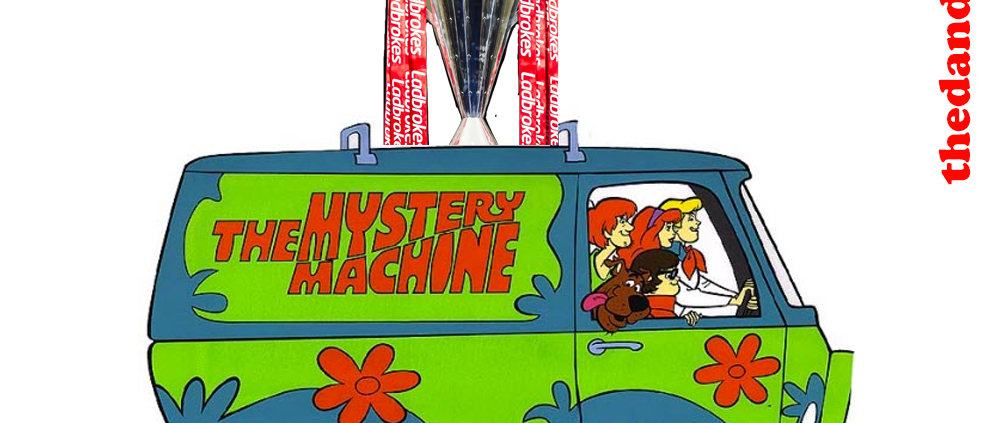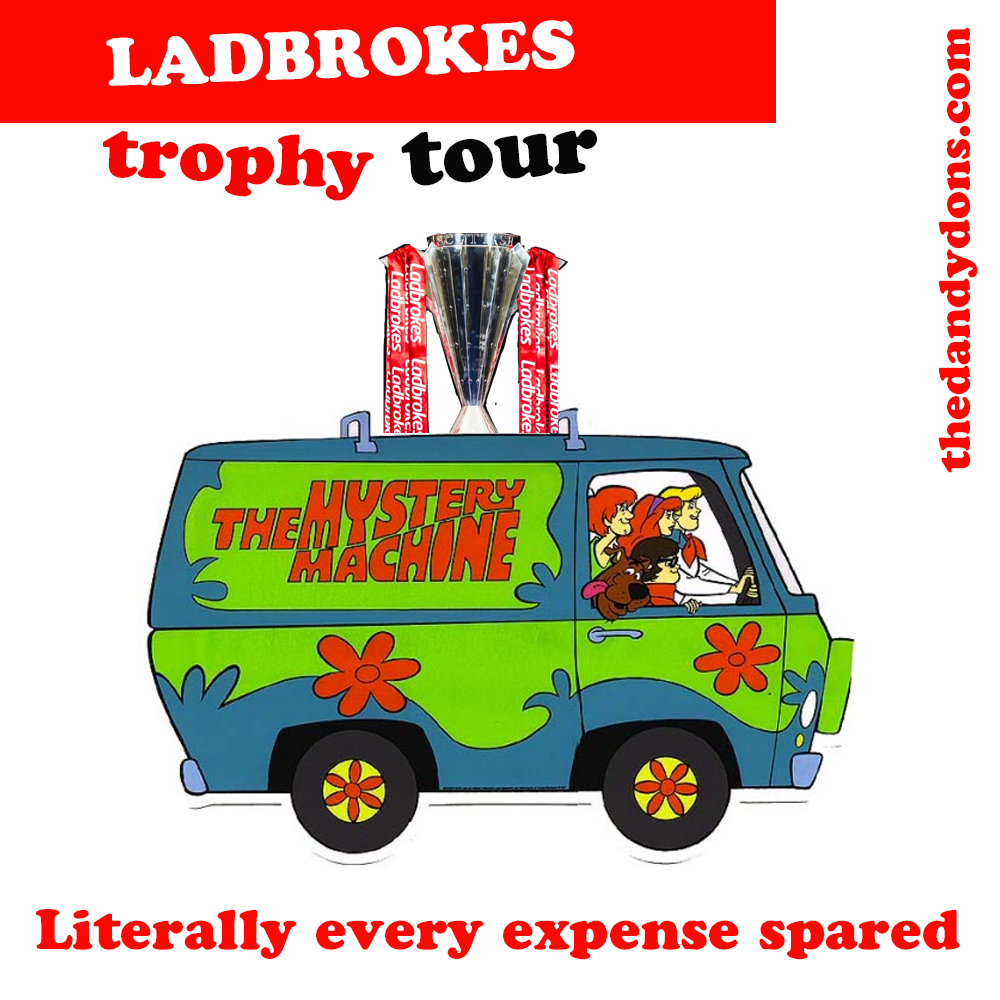 In case you missed it, the Ladbrokes trophy tour arrived in Aberdeen. Every bit as amateur as pretty much all the marketing and presentation concerning Scottish football.
The SPFL have renamed the leagues to have exactly the same names as the English equivalent. There is absolutely no reason historically or from a marketing perspective for this. It just makes the Scottish leagues into an automatic poor quality wannabe copy. They could just as well have called it Scottish La Liga, or Scottish Serie A inviting the same automatic comparisons.
Watching Maribor v Aberdeen a few weeks ago on TV, interesting to note the game had at least twice as many TV cameras covering it as the first tie at Pittodrie, or any league game at Pittodrie. TV companies do not invest in Scottish football making the product appear far poorer than it actually is. Just like the sponsors frankly laughable trophy tour, and the shockingly tacky player of the month, manager of the month trophy the sponsors dish out.
There's nothing wrong with Scottish football that getting rid of the highly paid rank amateurs in charge wouldn't fix.
https://thedandydons.com/wp-content/uploads/2016/08/ladbrokes.png
1000
1000
Dandy
https://thedandydons.com/wp-content/uploads/2021/07/dandy-logo88.png
Dandy
2016-08-24 11:12:13
2018-09-10 16:38:46
Ladbrokes huge investment in Scottish football