Transfer windows, AberDNA, and Pamela Anderson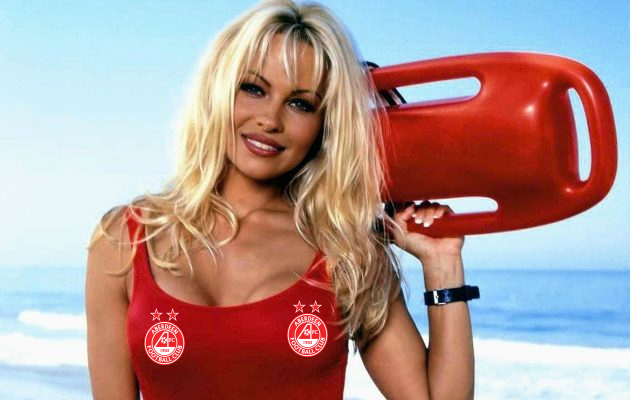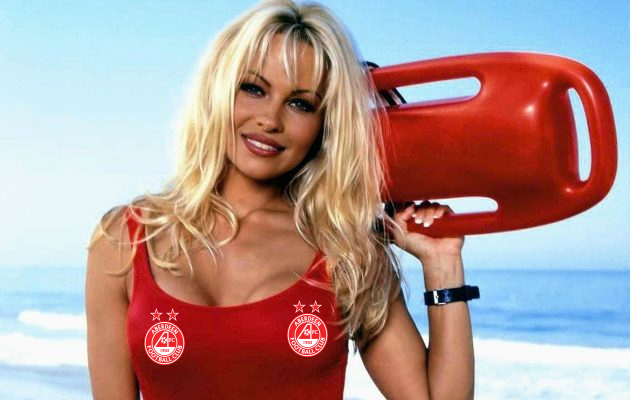 There's a lot of different opinions at the moment on the last transfer window. And assorted opinions on AberdDNA. As almost every blog article on here has to begin, different opinions are great, it's what makes fitba magic, and why should we all be in agreement with each other. We're all different. As I write that I hear Graham Chapman's voice in Life of Brian.
The club has X amount of money, the club can spend Y amount without going into debt. We want what's best for the club, pretty sure most of us believe those in charge of the club largely want the same. I don't think anyone thinks anyone at the club has their hand in the till.
But AberDNA is different. The call went out, we can directly help the team. So we do have a need and right to know where the money has gone. Again everyone is different, plenty have said on Twitter, 'I gave the money to the club, to use as they see fit'. Perfectly good attitude. There are others that are not happy. Two 'disappointing' transfer windows, has them questioning where the money is being spent?
The DNA money is a drop in the ocean to a sizable element of our support. To others, the backing of the Dons, through match tickets, to travelling to away games, to paying into DNA, it's everything. It could on occasion be money that really ought to be paying for a holiday, or an electric bill. Football does that. And remember when we are all being grateful to a couple of multi-millionaire directors for throwing a few shillings at a problem, every single paying supporter at Pittodrie has paid in a higher percentage of their disposable income than any director.
Bananas
So the money thing. What's been spent and where. And we are doing it in bananas.
The club prior to McInnes's arrival was pretty much dead in the water having been mismanaged for decades. Along came Derek McInnes in his Baywatch dookers and pulled us out of the water, before 1990's Pamela Anderson gave us a long slow kiss of life on the beach…
Under Craig Brown the support had fallen to record low levels, a crowd of a little over 5000 started to become normal. Not really Brown's fault, years of mismanagement had broken a lot of people.
Let's say Craig Brown's budget was 30 bananas per season for the football operation. Covering everything, player/manager/coaches/physios salaries, transfer fund, the reserve team, youth, scouting, biscuits in the manager's office, everything football. 30 bananas.
McInnes comes in, he too gets a 30 bananas budget. The team improves, we get to semi-finals and finals regularly, people come back to Pittodrie, the average crowds get to more like 14,000 per game, sponsorship increases, merch sales increase, and clearly Pamela Anderson did the trick.
McInnes then would have a 'conservative guess' 50 bananas budget per season. Of which 20 bananas, his skill, talent and hard work are directly responsible for. So for anyone complaining about what they have heard his salary to be, it should probably be double whatever it is.
The 50 bananas budget allows McInnes to lift the club up a level or three. We picked up McLean for 200k, but more importantly there were new contracts for McGinn and Hayes, keeping them at the club, keeping them hungry, showing them there was direct financial rewards for them, and the other players. Very few left our club for a few years. Youth players are no longer being cherry picked by English clubs before they even make our first team. Also there may be more physios, football science people, higher catering budget, trips to Dubai (paid for by the sponsors, but because they want to be associated with a successful team). All down to McInnes.
Then along comes AberDNA. All profits, ya dee dah, the football operation. The set up costs will have been sizable in that first year, but also I'd imagine the most sign ups would also be in that year.
So let's say AberDNA generated 10 bananas profit. And that 10 bananas went to McInnes for the football operation.
The big question is, and it needs to be asked, is did McInnes get 60 bananas to spend or not?
50 like the previous year's budget, plus 10 DNA bananas?
Or did McInnes get 53 bananas to spend? 10 bananas from DNA plus 43 from the previous year's budget, as seven bananas got redirected to Kingswells?
And while there are plenty who will have no problem with that, the problem is 'all profits from AberDNA will be used exclusively to support the Football Operation, in an effort to level the playing field with our closest rivals.' doesn't mention previous year's budget. And if that is deliberately missing, then sorry fellas, that's not good enough.
I don't know the answer. But if McInnes's budget is 60 bananas, and I genuinely believe it might be, then it needs to be communicated.
And it's for the people who maybe don't have enough for an electric bill as they are putting into AberDNA I am asking.
I trust in McInnes, because I'm not a fucking idiot. I don't trust multi-millionaires, for exactly the same reason.
Derek McInnes slept out all night to help the homeless. The man who builds houses wasn't there.
The first two minutes of the video.
https://thedandydons.com/wp-content/uploads/2019/02/pamela-anderson.png
400
630
Dandy
https://thedandydons.com/wp-content/uploads/2021/07/dandy-logo88.png
Dandy
2019-02-02 18:31:17
2019-02-02 19:42:18
Transfer windows, AberDNA, and Pamela Anderson