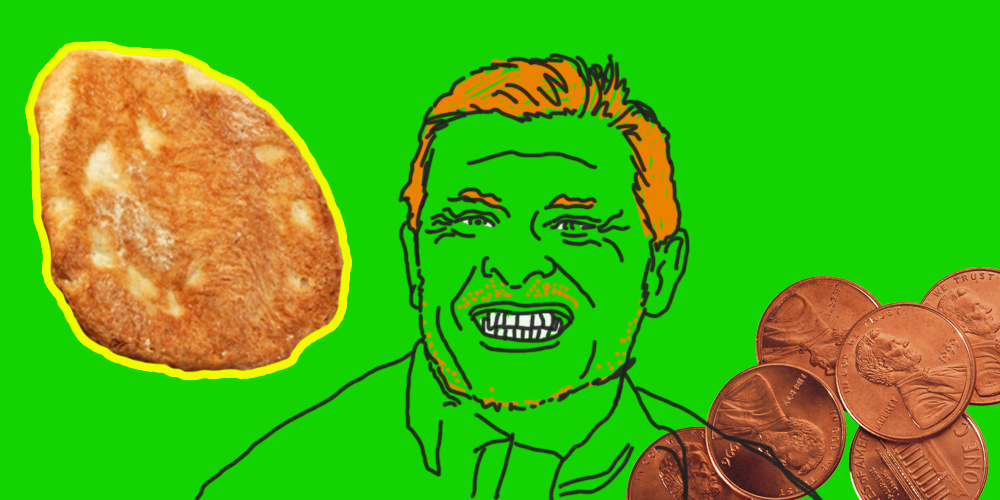 What a butterie… sorry
Football supporters are a complex, contrary, inconsistent bunch. By way of example, I've grown to really quite like Neil Lennon, I think he's a good bloke.
It would appear, from my very unscientific social media studies, (Higher grade C probably, to match the others) since Lennon has been at Hibs, a large chunk of the Aberdeen support also seem to quite like Lennon, and when Dek looked to be leaving a year back, his name appeared on quite a few wish lists for our next manager. More in hope than expectation.
I'm not entirely sure what it is I now find likeable about Lennon I didn't see before, maybe because he's imperfect like the rest of us, a flawed man doing his best in a difficult world, but one of the more silly reasons, as by Christ a bit of levity in all this is needed, is a bit like a bad guy in a soap opera, he's been around so long, you begin to quite like the fella. Och it's just Wee Neil being Wee Neil, I wonder what will happen next Doof, doof, doof (Eastenders theme…).
Instant Karma
I have a confession to make that appears to make me slightly different to most Aberdeen supporters. I genuinely loathe Celtic exactly as much as I loathe The Rangers and Rangers. And I do mean absolutely equal. There is no fractional leaning towards either of them on even a hint of a religious or political ground.
It's always been that way for me, I'm not judging others' choices, I just see them as one entity. While I will generally avoid any Old Firm matches on TV, if in a pub and an Old Firm game is on, I will back whichever one is playing away from home, as I want to see the home supporters look unhappy. That's just the way I roll.
Jealous guy
The Old Firm, does it exist? For me yes it does, if you accept there are three teams in it. One of them dead. The original meaning of The Old Firm was an insult. Denoting a business cartel exploiting sectarian division for financial gain. Plus ça change?
I looked up The Old Firm on Wikipedia to see their definition, and it's a really funny, but not intentionally funny page, where you can smell the editing, and re-editing that will have gone on countless times with heavily agendaed editors. And while Wikipedia's reputation is as good as destroyed thanks to the Philip Cross story of clearly organised political manipulation with Wikipedia's consent and collusion, it's fun to think there's a bit even Wikipedia dare not fuck with. Old Firm supporters and their whataboutery.
Mind games
When he was manager of Celtic I detested Lennon, his behaviour, his club's behaviour, the reasons behind it, and the arseholes who threatened his life or sent bullets in the post. I have never had any interest in anyone's religion or nationality, and I still regret not walking out of Pittodrie when Mark Walters was receiving monkey chants. I'm sorry Mark, sorry you or anyone else ever had to experience that.
I wasn't surprised when Lennon couldn't land an EPL manager's job in England. How much of that was down to his behaviour come reputation, or more likely how much of it being down to Walter Smith, Alex McLeish, Gordon Strachan and Martin O'Neill being largely found out after landing top jobs in England on the back of managing The Old Firm successfully. Proving once and for all, the Old Firm managerial job to be a piss easy gig, is impossible to know. Ironically, of all those managers, Neil Lennon may be the most talented of them.
When he took over at the soon to be relegated and financially knackered Bolton, I believed he 'got found out'. I thought he'd disappear to the pundit sofas and golf courses. And then came the resurrection.
Starting over
When he reappeared at Championship side Hibs I was immediately interested and impressed. At a stroke he proved himself to be a real football manager and not the careerist I'd thought he was (like many others). The careerist, who sits and waits for a job.
A football manager manages. You are making the decisions, in charge of your team. Whatever level you play at, a huge percentage of the job is exactly the same. Get the best out of your players, motivate them to beat the opposition, whos opposite number is doing the same. Champions League Final or Highland League (no disrespect) maybe 90% the same job. The same job skills.
Look at the world's biggest and most deluded fool, Gary Neville. I am so talented, so brilliant, such a winner, so amazing, as I used to occasionally be in the same room as Sir Alex Ferguson, I must have learned everything from him through osmosis.  I will start at the very top of management learning as I go along, in a foreign country, where I don't speak the language, and my equally inexperienced, idiot brother will be my assistant. Well who'd have thought that would have been a failure?
Meanwhile Steve Patterson, a talented football manager. With issues, like the rest of us, (something, something, something throw the first stone – but not at Neil Lennon) just kept on managing, at whatever level would take him, because he was/is a football manager. Roy Hodgson, another that never developed a media career, just kept managing. It's almost like the more you do a job, the better you get, and the more likely you are to stay up to date with modern developments. There are those that do, and there are those that talk about doing.
What did Neville do after the Valencia car crash? Did he go down a few leagues, take his knowledge with him that he'd learned, to pick up the basics of management, perhaps try managing the football team he owns. No he went back to his TV career. So he was just playing at football management. Neville is a multi-millionaire from playing football. He doesn't need the TV money.
Give peace a chance
My own tuppence worth on the Hearts game, I am not going into the details of who's to blame, and why etc. From the outside, isn't it quite nice as an Aberdeen supporter that we are outside this one for a change. A couple of thoughts, he is a highly paid multi millionaire. People in football crowds doing very bad things jacked up on whatever, including possibly one of the most potent drugs of all, football adrenalin, will not be multi millionaires. May go to prison, lose their jobs, homes, marriages, the lot. NOT defending them for a second though. And also the same people shouting for the hanging and drawing of the guilty will also be posting on Twitter their awareness for mental health issues and how important it is to talk to someone. As there's nothing as hypocritical as some asshole on Twitter. Myself included. @thedandydons83
Whatever gets you thru the night
We need to remember it must have been difficult for Lennon growing up, not that many will have experienced the hardship and difficulties he will have faced, the suffering and the pain, the abuse and rejection, growing up as a little ginger fella. I myself can empathise as am part ginge, more an auburn, a higher class of ginge than your regular garden ginge. Also I'm tall, so really I can't empathise that much at all, but I'll betcha Wee Gordon Strachan can.
Wee Gordon and Wee Neil, celebrity angry little ginge wrestling. There's an idea for ya. Neil McCann, he's another one, despite not being a ginge, appears to be an honorary one, wee angry man at C&A. Let's get him in the ring too. Any others? Or what about wee angry Scottish fitba ginge throwing? How far can… I'll stop there. Way too late, but I'll stop.
https://thedandydons.com/wp-content/uploads/2018/11/neil-lennon.png
500
1000
Dandy
https://thedandydons.com/wp-content/uploads/2021/07/dandy-logo88.png
Dandy
2018-11-02 23:12:36
2018-11-03 22:46:23
Neil Lennon a whataboutery free zone