McKenna, what might be going on…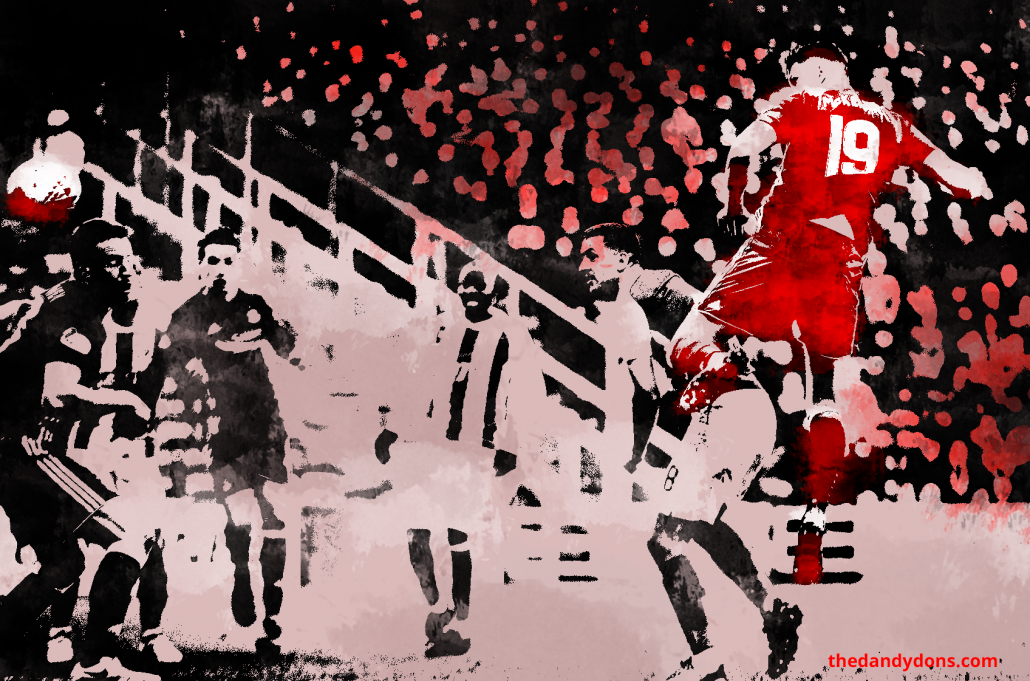 Scott McKenna may be gone by the time you read this, but as it stands he is currently still an Aberdeen player. Lots of rumours, lots of theories.
Important things to remember. It's a sellers' market. Aberdeen hold all the cards. McKenna is young, fast, strong, brave, skillful, left footed, still learning, a Scottish International and has four years of his contract remaining. Jim McLean would be proud of us on this one.
All of which add up to him being a potential captain for whoever signs him, for the best part of a decade, or with a potentially massive sell on value. In the current market, a snip at 12 to 15 million quid. A drop in the ocean for a considerable number of English clubs.
In addition thanks to the genius of Jurgen Klopp, the concept of a Scottish international footballer being a very good addition to your team has become a reality again. I wouldn't underestimate the Andy Robertson effect.
I don't think there are any facts out their other than, he has asked for a transfer, Aston Villa and others, including Celtic have had bids turned down in the last 12 months.
There are odd inconsistencies in the media reporting. That is the Glasgow media reporting. While they are happy to aid their Old Firm masters by lying about the value of their players, Morelos 30 million deal to China amazingly fell through. No shit. And the pushing of the value of the Celtic fullback to Arsenal would lead one to believe enormous sections of the media are in fact on commission for the deal, McKenna's value is being kept suspiciously low. It's almost like the media and the Old Firm work together…
Seven million is the particular inconsistency that keeps coming up. Aberdeen apparently turning down 7 million last year from Villa, but now want 7 million for McKenna. Last year McInnes stated he had a figure he believed was the player's value, he never stated publicly (why would he) what that was. My guess it's 10 million plus.
Others have said the issue relates to installments. I think installments would probably be ideal for Aberdeen. If they were to receive, let's say 12 million, they will receive a hell of a tax bill in twelve months time, if they haven't re-invested it. Over four years would probably be perfect.
As others have stated, it appears Aberdeen have been ready for this. No disrespect to Joe as captain, but an outfield player is the more standard captain position. If Devlin could stay fit, or McKenna was going to be around much longer, it would be one of them.
I hope the club stay strong on this. I'm sure McInnes knows exactly what he is doing here, the directors, despite their enormous personal wealth… well we'll see. His value will be just as high in twelve months (subject to Brexit, which is probably what is spooking the agent), and we'll have a brilliant centre half for the season if he stays. He'll get over his sulk.
And if you could just exit through the Dandy Dons gift shop.
https://thedandydons.com/wp-content/uploads/2019/08/mckenna-aberdeen.png
1121
1696
Dandy
https://thedandydons.com/wp-content/uploads/2021/07/dandy-logo88.png
Dandy
2019-08-07 18:32:42
2019-08-07 19:10:25
McKenna, what might be going on…