The history of art – Dandy Dons art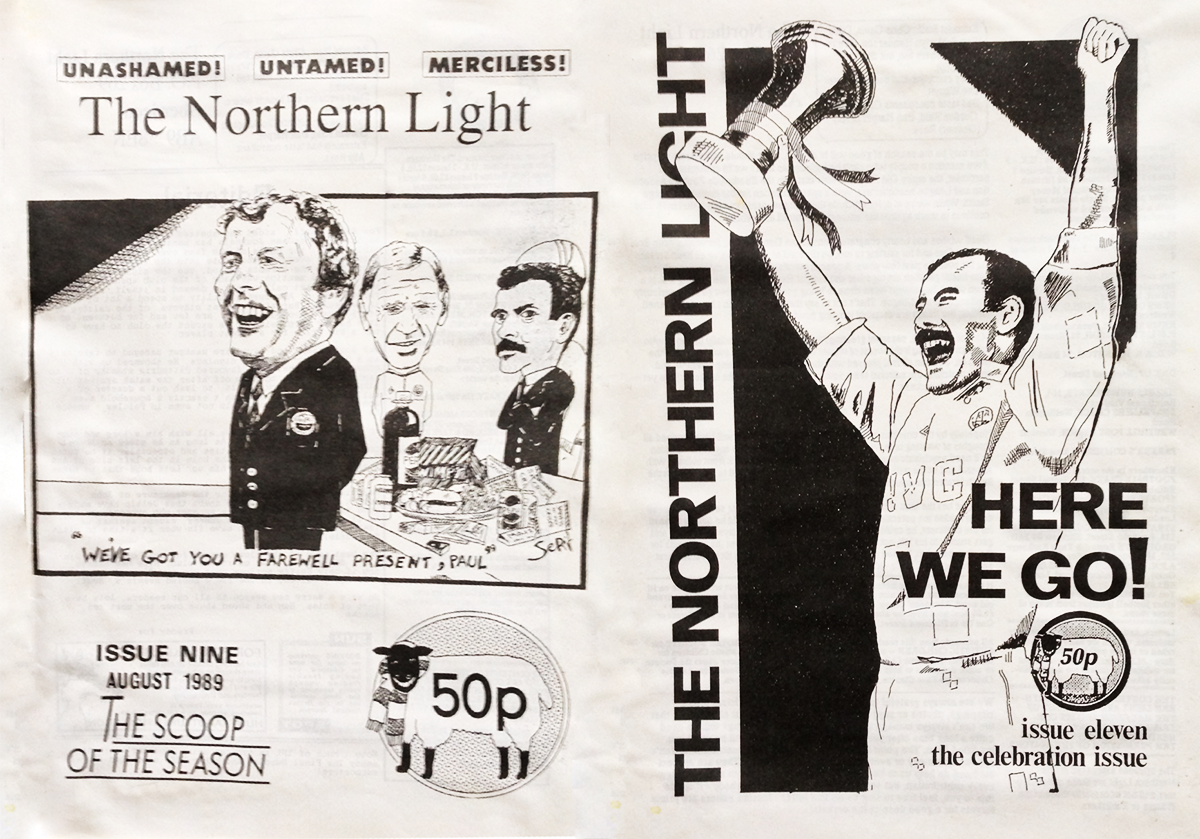 The Northern Light
The Northern Light was the fanzine that went before The Red Final. My two front covers for The Northern Light, of which I am immensely proud to have been a very small part of. They were very kind letting me get that, considering there was Gordon Reid, Gio Alzapiedi and Bob Harper as the fanzine's art department.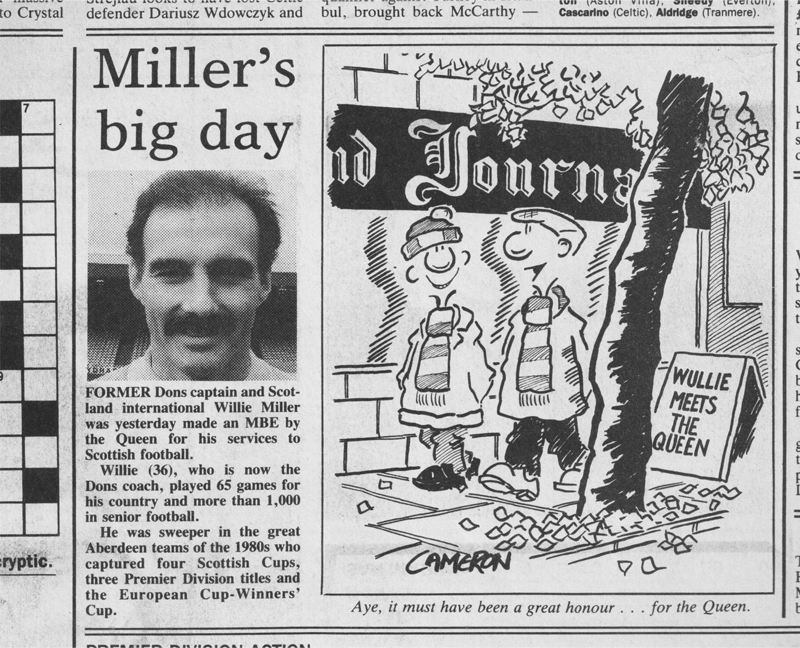 Aberdeen Journals, the Press and Journal
The Lang Stracht. The case room, layouting. Happy days. A little bit of old school journalism and print was still there. A lot of good people. Deadlines, industrial swearing, the cairds, and the five a side fitba team.
I decided to leave, thought I may as well offer a couple of cartoons, they'll never get in, doesn't matter as I'm leaving. A few hours later, I'm holding a still warm, hot of the presses P&J. A cartoon on the front, and on the back page. Quite the experience. I was young, I was learning, in hindsight, could have done with some mentoring. There were a hundred cartoons in all.
It sold about 105000 a day, with an estimated readership of double that number. Considerably less since my cartoons stopped. Coincidence? (I will never tire of that gag)
At this time I also contributed cartoons to The Absolute Game fanzine, a brilliant fanzine that covered all of Scottish football. And later on when I lived in London to When Saturday Comes, the daddy of all fanzines (which is still running and on sale in WH Smith).
It was tough contributing unsolicited work. You never knew what would be used, or not, or how the work would be treated. I found the process difficult to deal with. I eventually had enough and packed it in completely.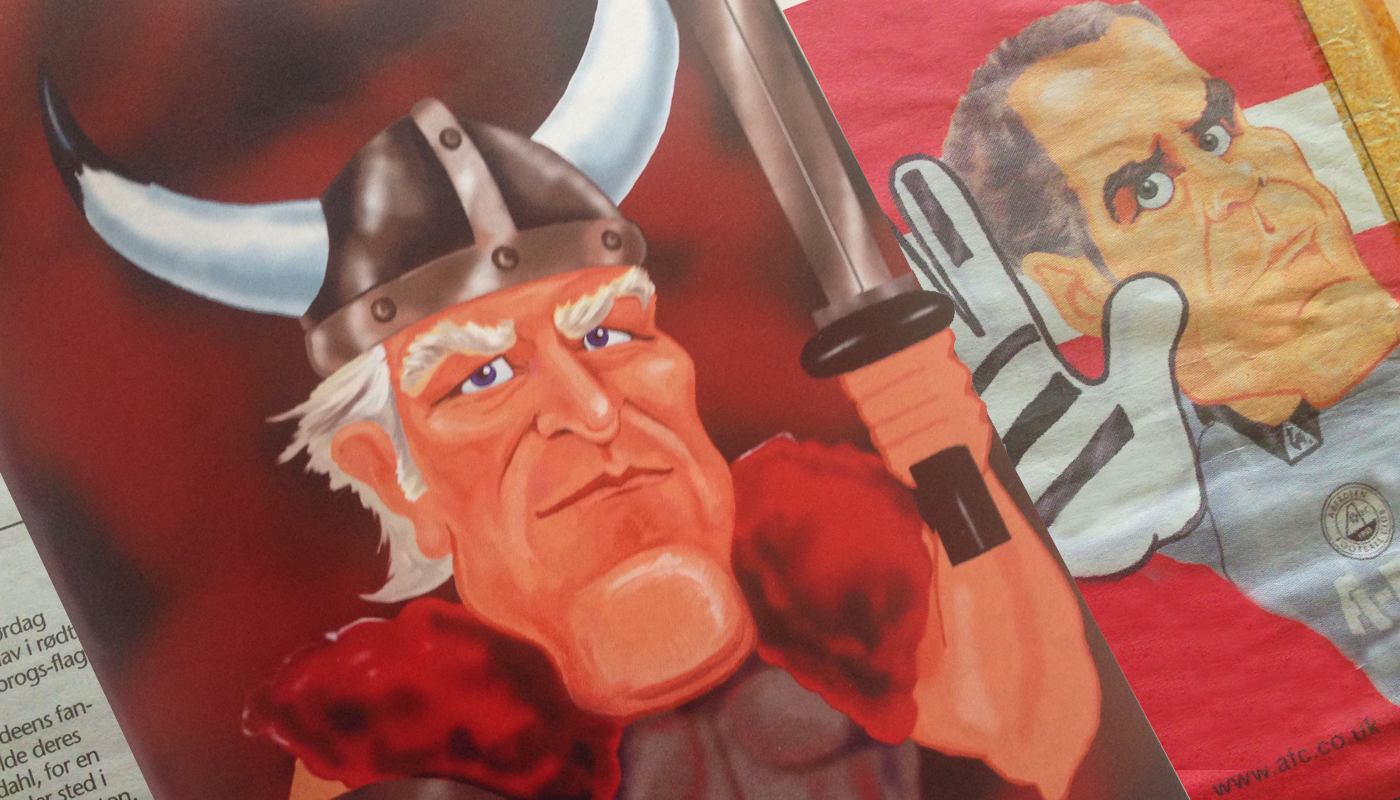 Aberdeen Football Club
Except there was one last itch. There was I think four or five jobs, I think it was over one season, while Skovdahl was there.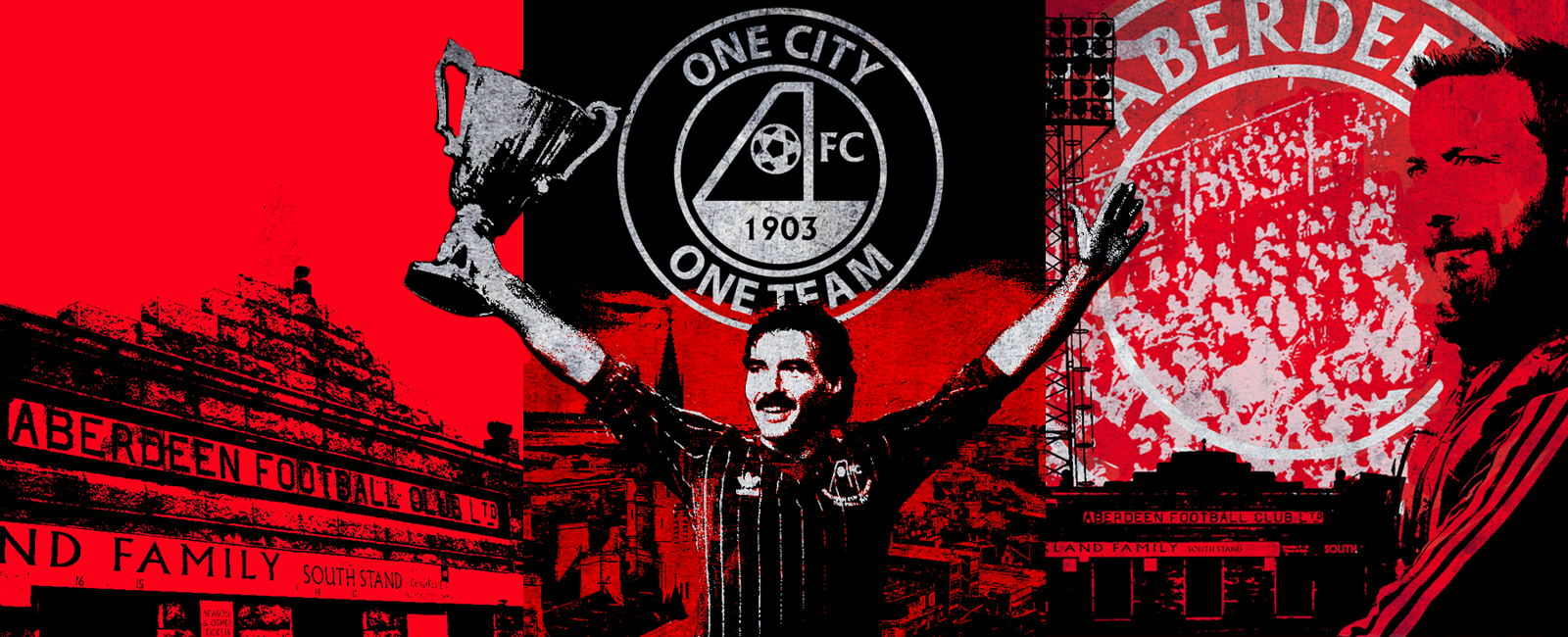 The Dandy Dons
After so many years away from football work, it was  while putting together an about page for the website, I connected the thread of the previous Afc work to the current 'messing around' of The Dandy Dons work. A graphic designer/illustrator getting warmed up for client work, practicing skills, keeping up to date with communication on social media, following The Dons obsessively.
And very much in charge of my own work. Standing Free!
I wrote more about The Northern Light here, particularly Gordon Reid who's work was an enormous inspiration to me and many others. Get well soon Gordon.
https://thedandydons.com/wp-content/uploads/2018/02/the-northern-light-fanzine.png
839
1200
Dandy
https://thedandydons.com/wp-content/uploads/2021/07/dandy-logo88.png
Dandy
2018-02-22 12:05:05
2019-07-17 06:41:32
The history of art – Dandy Dons art