Buckie Thistle, Davie Dodds and an old familiar friend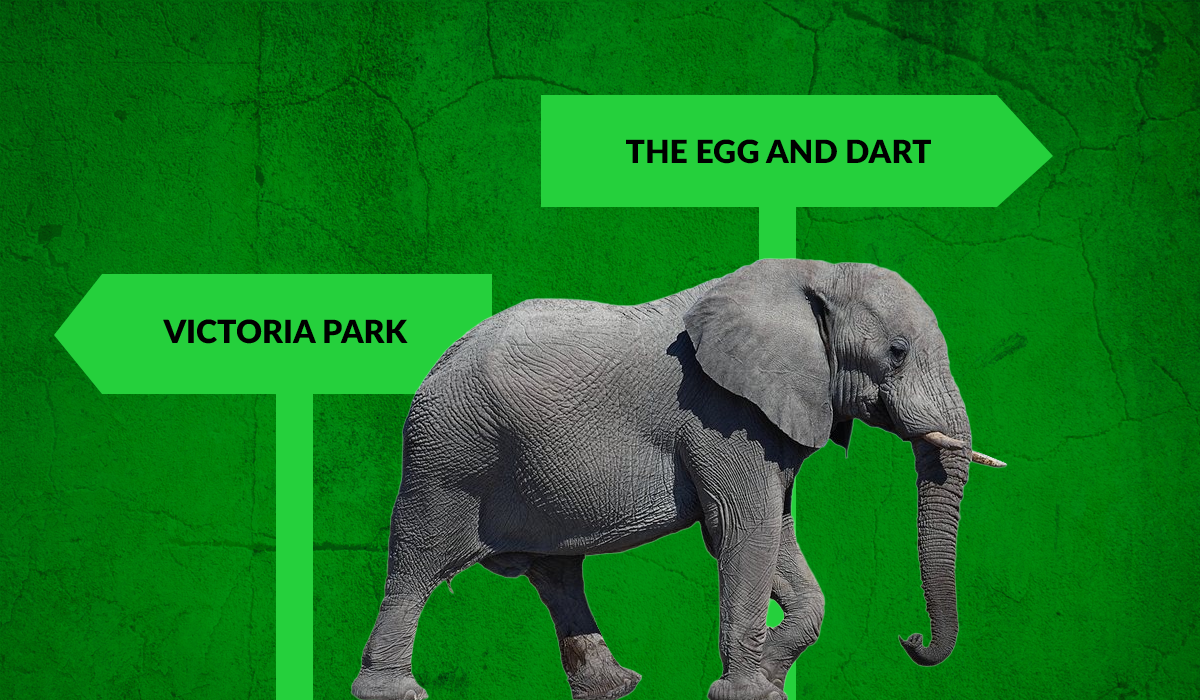 A Dons team just played Buckie Thistle at Victoria Park. I wasn't there, it's a while since I saw a Dons team play Buckie Thistle.
After the match they came to the hotel my father managed for a meal. It was all quite casual, various local businesses contributing as part of the event. I was a kid, I went round them, pretty boisterous bunch, getting autographs.
One player out of the whole squad takes time to talk to the kid. Really making the kid feel special. He also does it with the waiting staff. Everyone really likes this one player.
There is no judgement on the other players. They are having their dinner, unwinding after a match.
Jump forward a few years. I am working behind the bar at The Egg and Dart. Corner of Queens Road and Anderson Drive, sadly no longer there. It was a lovely bar. Proper investment went into it. Family owned and run, they had bespoke illustrations on the wall, proper chefs working in their kitchen. They had a brilliant cocktail menu. Literally the menu. I designed it! I got paid in cans of lager. I'm beginning to spot patterns in my life.
Anyways, I'm behind the bar one Sunday evening. It was a big place, with a large square bar in the middle, you could get served at all four sides.
In comes, Johnny Hewitt, Bobby Connor, Stewart McKimmie, Brian Grant and Davie Dodds. They were there a couple of hours, they had shandies, perhaps two the whole time, Johnny had a lager top. I'm telling you that bit, as I remember specifically what they had. While I have lived with women, and struggled to remember how they like their coffee in the morning.
So, they are at the bar, I have served them professionally, despite the voice in my head screaming, 'I am pouring a pint for Johnny Hewitt', they stay at the bar, it was definitely in my head, they didn't hear it? I'm in the clear.
Any bar person will tell you, you can really observe from behind a bar. You disappear into the background, no one is aware of you, unless they want a drink, you are sober, you hear and see everything. You're invisible.
The bar is relatively quiet. The first customer wanting another drink appears. Coincidently at this square bar, standing right next to the Aberdeen footballers to order. Having just managed to serve them and hold it together, I can sneer at the others trying to get close. As I am serving him, he makes a remark to Davie Dodds. Dodds is the outer member of the group, first point of contact. Something along the lines of 'good game yesterday'.
It's the Porterfield years. That's unlikely.
Davie Dodds responds. Quite coldly. I'm disappointed in Davie Dodds at this. The guy had just made a bit of conversation, could have given a bit more.
I'm serving people steadily over the next hour or two, coincidently EVERYBODY, needs serving just next to where the Aberdeen players are. Everybody does a bit of banter, a bit of small talk, with Davie Dodds. As I watch Dodds reply in exactly the same manner, I see he is in fact not being cold, he is in fact being incredibly warm and generous with his time, by responding to, and acknowledging everyone, while not wishing to get into a conversation, as he is out with his friends/team mates. Big respect. I can see how tough it must be being a footballer in Aberdeen. We know them, they don't know us. Everybody wants to be their friend. They are not multi millionaires like in the English league.
Back to Buckie. And the player, who spoke to everyone, who I never forgot, the old friend, was Andy Dornan. Gutted when he left.
https://thedandydons.com/wp-content/uploads/2018/07/buckie-thistle.png
700
1200
Dandy
https://thedandydons.com/wp-content/uploads/2021/07/dandy-logo88.png
Dandy
2018-07-31 23:05:36
2018-09-10 16:38:39
Buckie Thistle, Davie Dodds and an old familiar friend