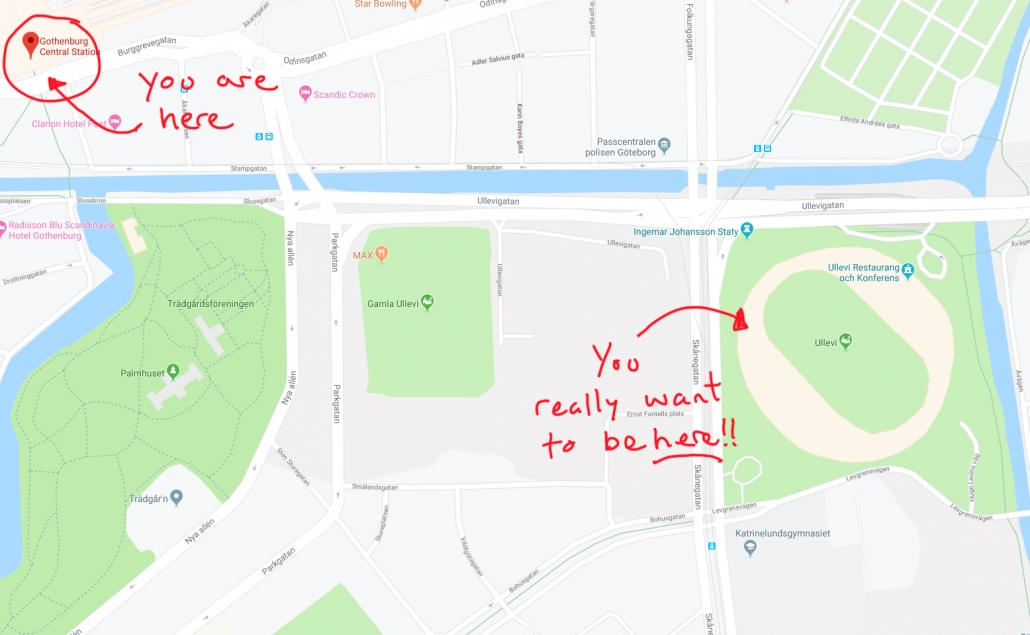 I wasn't in Gothenburg, I don't have any good anecdotes, but just a few silly memories I'll share here.
I was 15 at the time.
Number 1.
Involves my dear old Dad, who passed away last year. Me and my Dad were maybe going. I really didn't think we could, times were exceptionally difficult, it was the worst time in my life. He had a business that was struggling and I was psychologically, barely surviving as an exceptionally unwelcome guest in the home of the step mother from hell.
But out of all that, there was the fitba! So as the day is getting closer, in the kitchen of his restaurant, he took me to one side. We aren't going. And then he said the most brilliant thing. 'We will try and go to next year's final'.
That was all I needed. And what is so lovely about that, not just a great Dad, being a great Dad, but our team was so flipping good, we could make plans for the following year's Cup Winners Cup final!
And if you know the history(!) only a bribed referee stopped that final happening.
Number 2.
The ten year anniversary. I lived in London in 1993. The Cup Winners Cup final was at Wembley. I went along as our unofficial representative. Serie A team Parma with Sweden's Thomas Brolin beat Royal Antwerp. I thought a lot of Aberdeen during the game. Trying to put them into that spectacle. It was already a world away. Wondering at the achievement from a decade previous.
Number 3.
Gothenburg. I did the pilgrimage. In the nineties. Interrailing in February alone, like a madman. It was fab. Travelling between Stockholm and Hamburg. Quite the train journey, with a planned hour and a half break in Gothenburg to see the Ullevi.
Tourist information at Gothenburg train station, the most beautiful blond Scandinavian stereotype I've seen in my life is at the desk.
How do I get to the Ullevi Stadium?
No you can't go. There is no game, it is closed.
No you don't understand. And, I don't have long, my train is leaving shortly. I want to go to the Ullevi.
No there is no game today. No Ullevi today.
In a hurry, just want to see the stadium.
Not today. Bored blond goddess, keeps explaining, there is nothing happening there.
Eventually I explain the whole Aberdeen, Real Madrid, by far the greatest team, Johnny Hewitt and my next train is soon. I just want to see the empty stadium.
Not for the first or last time in my life, an attractive blond woman's eyes glaze over as I explain something important.
With a cold dead stare, she points in the direction of the Ullevi. (within walking distance of the train station!!)
At the stadium. Oh yes. Just wow!
Would you believe, but it was closed. But the floodlights were on, the electric green pitch was in view.
High on, I don't know, Gothenburg fever, Ullevi magic dust, Fergie's pre-match talk still lingering in the Swedish air, I come up with a cunning plan.
If I get stopped by security, then explain the whole Johnny Hewitt thing, they'll take pity on me, before ye know it I'll be at the centre circle. May even get to kick a fitba on the turf.
I am prepared to act like a nuts loner, to get inside the Ullevi. I'm not even sure myself at this point if I'm acting.
So in an effort to alert security to me being there, I attempt to climb a very large gate. Very unconvincingly. Again and again I try to get in, and again and again I slip down after getting about a third of the way up.
Where's the effin' security?! (By the way, Swedish police carry guns – didn't know that then).
Nothing. After close to an hour of this fuckwittery 'shenanigans' I head for my train.
I reached the Ullevi. I saw the hallowed stadium, the beautiful Swedish curves. I touched the walls. I could see inside through the gate. I saw the pitch lit up. I slid down the gate loads of times. There's probably an amusing CCTV video somewhere. I beamed a huge smile passing the tourist information desk at the station. She blanked me.
So that's me and Gothenburg. Without me even delving into my Zlatan anecdote which is kind of, almost related.
The free Gothenburg 83 book of fans' anecdotes (an awful lot better than mine) is available here.
https://thedandydons.com/wp-content/uploads/2019/06/gothenburg-map-aberdeen.jpg
960
1556
Dandy
https://thedandydons.com/wp-content/uploads/2021/07/dandy-logo88.png
Dandy
2019-06-14 17:14:09
2020-06-15 14:08:17
My stories of Gothenburg