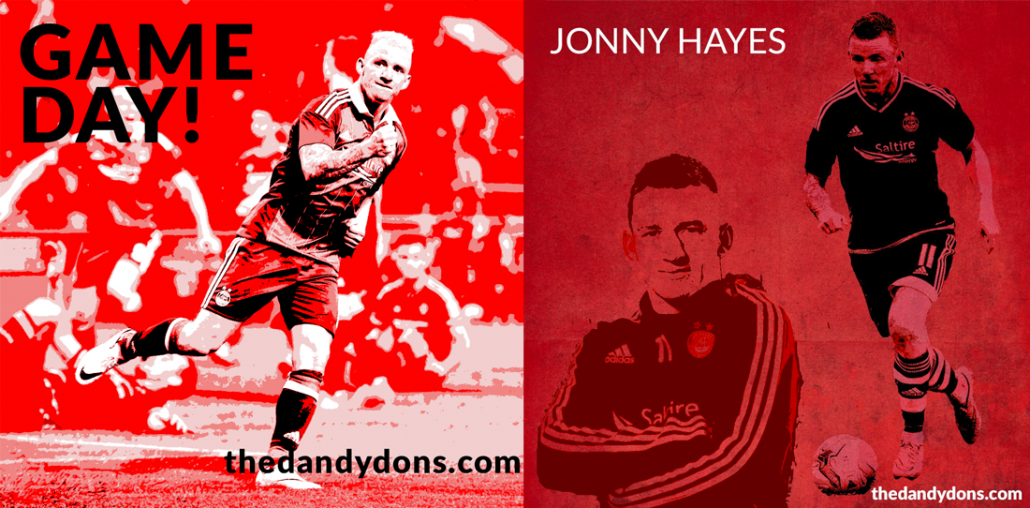 The window is closed. Way hay. From what I saw on Twitter, quite a few were hoping for the return of Jonny Hayes. Helped along by someone insisting 'they knew something', and 'it was definitely going to happen'. Well maybe it nearly happened, one never knows, but really? Did it nearly happen? Should we have been excited about the prospect?
Not for a second criticising Jonny Hayes. Comes over like a lovely bloke, and he was magnificent in an Aberdeen shirt, once McInnes got hold of him. But let's remember, he left, for money. Quite understandably so, at that stage in his career. He has no idea what awaits after football, he, like all of them, need to maximise their income while they have the chance. Why would he end that stonking salary now? Would he have joined us on loan? Then he couldn't play them. I think we've learned from that one. So, for financial reasons, I don't think he was ever coming back, at the moment.
Then there's football. This happens a lot, a player's former reputation excites fans rather than what he'd actually be. He's a couple of years older, at an age where pace starts to slip away. A big part of his game. And in the mean time, he suffered a broken leg, which will also have taken a toll on his speed/acceleration.
Still a very good footballer. But not the player we sold. We very much got the best out of him. Selling him at exactly the right time, for a considerable amount of cash, which those with a 'Everything McInnes bad' attitude will carefully forget.
Also we have McLennan, McGinn, Wright, Hedges, and possibly Wilson for the wings. Is five not enough? We needed another one? Perhaps Hayes as fullback, where he will presumably be moving to for the latter part of his career. Hayes was a great player, and was a great servant to the club, but just because McGinn came back, doesn't mean Hayes would.
McGinn was only gone half a season. A bad thigh tear would have lasted that long. It's almost like he didn't leave. Had a long holiday in South Korea, earned presumably a huge amount of money on a paid off contract, decided South Korean hotdogs were not nearly as good as mock chop suppers, and came back, to what is definitely, oh yes it is Niall, his favourite club.
___
Get your free Gothenburg 83, 112 pages of Gothenburg magic here.
Never miss a post. Sign up for The Dandy Dons newsletter.
https://thedandydons.com/wp-content/uploads/2019/09/jonny-hayes-aberdeen.png
542
1100
Dandy
https://thedandydons.com/wp-content/uploads/2021/07/dandy-logo88.png
Dandy
2019-09-03 14:25:02
2019-09-07 16:06:24
Jonny Hayes, really?