Football is all about opinions, even if those opinions are largely stupid…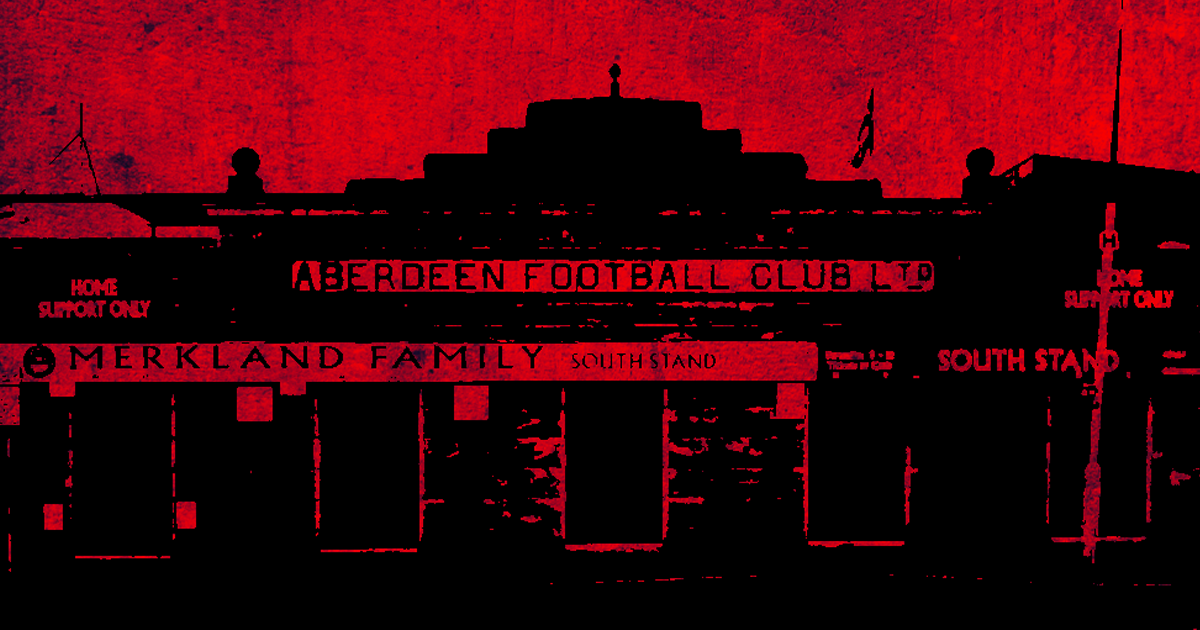 Some contradicting opinions about stuff, some not so serious, one is exceptionally delicate though.
I really want to see player x, get a game in midfield. Why haven't we had a chance to see that?
Really. Really?! Fucking really. So the fact we know the current manager knows what he is doing, and we are pretty damned lucky to have kept hold of him so long, and despite the fact (this bit will blow your mind) the players play football almost every day, and the people who work in football and are good at their job, are watching and analysing and scientifically measuring (the GPS on their backs) their performance, energy levels, hunger, commitment and form, you, you, yes you, want to see such and such player played in a certain position, so you can make the decision as to whether that player is good enough. Really?
So welcome to the Dandy Dons podcast, with me Iain from the Dandy Dons. So Iain, we drew 1-1, what did you think should have been done?
Thanks for having me on Iain, I think we should trust in the manager because that's his fucking job.
And we'll be back same time next week, for exactly the same podcast.
Coming soon, The Dandy Dons podcast. No not really.
I'm hearing reports of…
Oh for fucks sake. Stop it. We've ALL got Twitter. And if someone was risking their entire career feeding you information direct from Pittodrie they'd be a grade A fucking idiot, and McInnes would have them by the throat within the hour. Stop it.
Aberdeen FC fan pages, posting official Aberdeen FC content, as if it were their own.
They can post exactly the same content via the Share button. This will allow the club to measure the full reach of their own content AND it will send clicks back to the club's official pages, which in turn sends people to their shop and their ticket office, and possibly gets them signed up to Red TV, or any of the other services the club offers.
So when you see the official Match Day advert appear on half a dozen pages within 15 minutes of each other (none of which have been shared, but posted as if original content), ask yourselves why those pages didn't just share the content instead.
Criticising Aberdeen players
When the transfer window is closed, when we have no better players, when even a fucking idiot knows if you get on people's backs, make them feel unwelcome, make them scared of making a mistake, they will in turn become a far worse player, here's an idea, get off the player's back and try some positive re-enforcement. I can remember the first time I spotted the exceptionally nasty element in the Pittodrie crowd (all clubs have them) Willie Falconer was a sub, warming up in front of the Merkland Stand, he did a short sprint towards the exit at the Main Stand, some arsehole shouts 'Keep on runnin' Falconer' a cheer from the arsehole element in the crowd. Falconer was nineteen years old. Went on to play for Celtic and Middlesbrough. But no, the pig ignorant element in our support wanted to destroy someone.
Death, serious illness and rounds of applause
I don't care if you take offence with the above as they really don't matter. But this is different, this is delicate, no offence is intended. As with everyone, I am very sorry when anyone dies, or faces serious illness or any hardship. I've personally lost important people in my life in the last few years, let's face it if you haven't, we all know it's coming at some point. It is going on around people all the time. Bereavement, suffering from a serious illness, taking care of someone with a serious illness. Life can be awful sometimes.
But then there's football, and the minute's applause or silence. My concern is with those who are in the middle of hell, and here they are at the football to get away from it for a very short time, and here's another reminder. Plus there is the random nature of who is getting the honour. I know this is delicate, but we are getting to the point where we need several rounds of applause during a game sometimes. And still there will be people left out, lost and alone.
I've also a problem with the minute's silence and black armbands when a player has died. Graham Leggat is a prime example. There was a fantastic banner, lots of information about him, black armbands… why didn't we do this when he was alive? (without the armbands obviously). Celebrate the man, and let him see it. Which I know isn't an Aberdeen, or even a football problem, it's a human being problem. We need to let people see how important they were/are.  Why do people have to die before we celebrate them…
Yeah I probably need the football to start.
https://thedandydons.com/wp-content/uploads/2017/07/aberdeen-merk.png
630
1200
Dandy
https://thedandydons.com/wp-content/uploads/2021/07/dandy-logo88.png
Dandy
2017-07-09 22:30:19
2018-09-10 16:38:44
Football is all about opinions, even if those opinions are largely stupid…