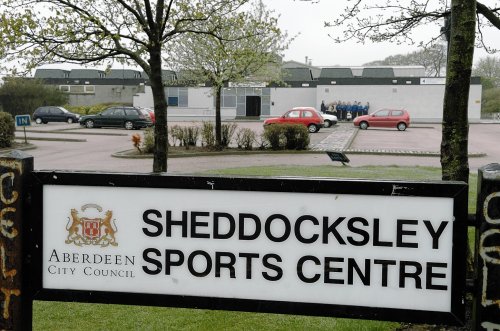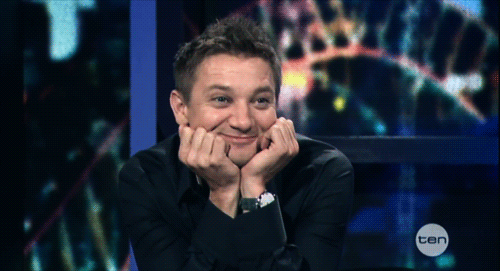 We all know Ally Begg. TV producer, former boy band member, former TV presenter, makes excellent AFC videos with football A listers, comes over like a thoroughly decent, self effacing bloke, and most importantly a passionate Dandy. Big on Twitter, big on Facebook, he's Afc celebrity royalty. Dundee Utd have that drunk woman from the telly, we've got Ally Begg.
I appear to be sucking up. Or about to say something not that nice, maybe.
I don't know him, but I've met him. A long, long time ago.
1990 to 1993 I worked in the old caseroom at Aberdeen Journals as a layouter. We had a five aside football team that played twice a week, every week. This was a phenomenal achievement, a phenomenal piece of perseverance, as we never once won a game in that time. That may have changed after I left.
We played at Sheddocksley Sports Centre in Mastrick. Not far from the Journals building at Lang Stracht, not far from where quite a few of the guys in the team would have lived.
I don't remember anyone else who worked at Sheddocksley Sports Centre, but there was this one guy who appeared for a few weeks I do remember.
Sheddocksley Sports Centre
White, flat, overhead strip lighting. The least flattering lighting that can be found. The stench of heavy duty disinfectant, possibly undistilled bleach, a lot of stale sweat, and I'm getting just a hint of hangover farts and a dash of Kouros. Welcome to Sheddocksley Sports Centre. Every sports centre in Scotland.
He looked like Tom Cruise. But much, much taller. Ally Begg is the only person in the history of anything, who has looked good, in an Aberdeen District Council shell suit. It is almost impossible to describe the unnatural juxtaposition of someone who would shortly be joining a boyband, to this council building. What the fuck is he doing in here, what is he even doing in Scotland, making the rest of us look and feel bad.
But that's not why I remember him. Despite the fact we always lost, we'd started out losing 28-0, we'd gotten better, (it's been pointed out to me a new player had joined, by the player! Ego?) and we were closing in on games losing 7-4, 6-3. This was bringing out the competitive edge, this would involve trying to pull in outside help. One of the guys must have asked Ally to join the team. Of course he's good at football. Gritted teeth. I forget the rest of the game, I know we lost, but I remember very, very clearly being shouted at for making a mistake. By Ally Begg.
I am an artist, with an artist's sensitive soul, and two left feet. The bad man shouted at me. That's why I remember Ally Begg.
Oh we're not done yet.
London Calling
After the Journals I moved to London. I'm at my desk drawing, listening to the radio one evening. It's either Radio 1, or Capital Radio. A boy band is being interviewed. I'm not really paying attention.
It starts to become clear something is wrong. The USP of a boy band, is very good looking people, who dance and sing/mime a bit. However being interviewed in a radio studio, they are just some blokes talking. There is clear inter band tension. The normal show business professionalism has been eroded by either shaggin' too many groupees, taking too much drugs, or just getting on each others nerves 24/7. This is car crash radio. This sounds like it could end in a fight.
Now I'm listening.
One of them is Scottish. I don't know how many boy bands there were back then. Probably through the Journals I'm aware that bloke from Sheddocksley Sports Centre is in a boy band, I don't know which one, I won't have remembered his name either back then. Pre-internet.
In true Smash Hits, Just Seventeen magazine, bubble gum nonsense style, the interviewer is asking incredibly inane questions that listeners are calling in with. I still remember two of the questions.
What is your favourite thing?
Each member answers with various stock answers, it comes to the Scottish one, he answers 'chocolate'. A perfectly fitting boyband member answer. This is pissing one of them off, I'm fascinated at what's going down.
Next question. What do you hate the most?
Various stock answers.
Our man, the Scottish one answers:
Wait for it.
"Rangers".
At this there is an audible, 'oh for fucks sake' from the other band mates, followed by 'there goes that demographic from the fan base'. And I am on the floor laughing. I think I've found our man. And, I've just forgiven him for shouting at me during the game.
Maybe there was another boy band with a Scottish member who didn't like Rangers back then, who knows…
Update: After a wee chat with Ally on Twitter (cheers Ally) 'That was definitely us'.
Ally has a book you can buy here, a fantastic blog you can read, with all sorts of brilliant Afc interviews and videos.
https://thedandydons.com/wp-content/uploads/2018/12/shedocksley.jpg
331
500
Dandy
https://thedandydons.com/wp-content/uploads/2021/07/dandy-logo88.png
Dandy
2018-12-04 18:11:08
2021-09-15 15:30:00
Ally may begg to differ