The art of the Dandy Dons shop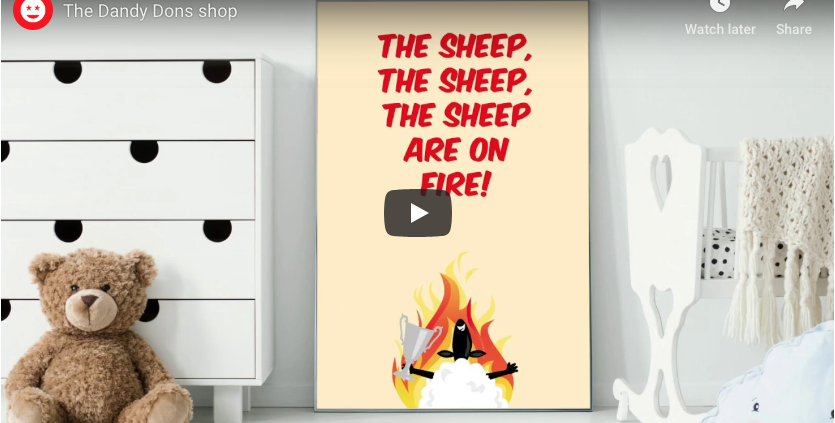 The Dandy Dons shop is open. Lots of posters, lots of t-shirts. I just thought I'd explain a bit about what I was doing for some of it, and a bit about me and my art.
I have an Afc art history, a heritage as it were. Cartoonist on The Northern Light fanzine, The P&J (mainly the back page), The Absolute Game fanzine, When Saturday Comes, and the pinnacle, the ultimate, doing some illustrations for Aberdeen FC themselves back when Ebbe was manager.
Quite the fitba CV. Which completely makes up for the lack of earnings during those jobs.
So while the Facebook page and the blog are now approaching four years old in their current format, and thousands of memes and illustrations have been published during that time, I thought I'd do something more substantial. Something artistic to express my thanks to the club and the city of my birth.
I also wanted to empty my head of all the ideas that were rattling around in my head, some of which had been there for years.
'One city, one team, two European trophies' has been in my head for decades. Adding a lobster to it, because, well there are reasons, is quite new.
Bottles and food (still life) appear in a few of the illustrations, as they often do in other aspects of my art. The son of a chef, a hotel manager and publican, I grew up in that industry.
The Dandy logo
The Dandy logo. The essence of Dandy. It's an extreme simplification of the official Aberdeen FC, Donald Addison designed logo. A laughing face. The mouth represents where the 1903 sits in the official logo.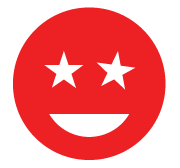 There's a small nod in the symbol to acid house. Aberdeen supporters eh, stuck in the eighties. Needing drugs in the nineties for the Roy Aitken, Alex Miller years.
I only discovered Donald Addison had designed the official Afc logo from Wikipedia recently. He taught me during my brief spell at Gray's School of Art, and I lived next door to him for years. If he's still with us, all the best there Don.
More designs will follow. Visit the shop here.
https://thedandydons.com/wp-content/uploads/2019/03/dandy-art.png
470
835
Dandy
https://thedandydons.com/wp-content/uploads/2021/07/dandy-logo88.png
Dandy
2019-03-22 11:02:54
2019-03-23 20:59:54
The art of the Dandy Dons shop