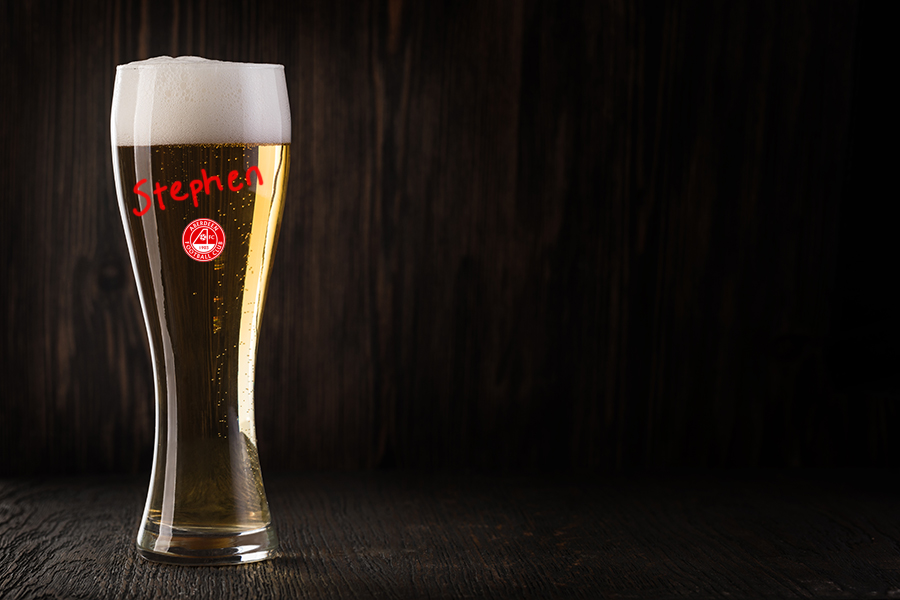 I'm an Aberdeen supporter. Would I ever want the team to not do well? Of course not. Would I be delighted to eat humble pie, and see great football, a successful winning team, that is scared of no team's reputation managed by Stephen Glass? Christ yeah! Would I happily start making Stephen Glass memes and Dave Cormack memes stating 'you absolute f*ckin' beauties' I will follow you to the end of the Earth!'? Yes, yes, yes, yes!
Would I sneak back to the Facebook page and delete a few cynical memes from the past? Yes, and I've done it in the past too! Hey, I'm a football supporter, no one says I have to be consistent or balanced. (I'm not mentally balanced, why would my opinions be!)
So lets start by saying, hope more than anything it will be great. Because, football.
However. Here we go.
There are more elephants in the room than Billy Smart's Circus.
Let's start with the biggest one of all. The might be confirmed by the time you read this, the worst kept secret since the last time Dave Cormack had a secret, Scott Brown.
Starting with the football. So he arrives as a footballer does he? Do you remember how excited Celtic supporters were when Ian Wright arrived at their club? Or Roy Keane arrived? His career is over. We are not signing Scott Brown the player, we are signing someone who used to be Scott Brown. In terms of decent performances, or decent periods of play from him, it's going to be minutes, not hours. Of course his winning mentality, his dressing room influence will be the same, he may have some special talents as a potential football manager… although the list of successful footballers who were going to be amazing managers is long and winding.
There's also the idiot in Russia in below freezing temperatures in just a t-shirt to prove (God only knows what) they lost the game. The kicking Neymar on the ground off the ball leading to a sending off because the referee wasn't Scottish. On the pitch, didn't have the savvy of a Willie Miller or a Roy Keane for that matter. But on the other hand, someone who walks their dog in Edinburgh left a comment in the Dandy Dons Group and said, he bumps into him now and again walking his dog, and he's 'actually quite a fine bloke'. So there's that.
And then there's the biggest elephant of all. Shay Logan, and the overt racism of Celtic Football Club towards him, and the part Scott Brown played in that.
Considering we know Dave Cormack is as good at keeping secrets as the current team are at scoring goals, and considering that photo of Shay's from the golf course, and considering we know the only time Shay has publicly appeared to be upset was due to the racism he received from Tonev, I (without any inside knowledge) can't help thinking the banishing of Shay last weekend to be strongly linked to the forthcoming arrival of Scott Brown.
If that is the case, then Aberdeen FC have some serious issues to deal with.
Shay's time is coming to an end. He knows it, we know it. But the incident, and the behaviour of Celtic was beyond shameful. Stuff like that just being 'swept aside', is just not okay. There has to be a public apology to Shay from Scott Brown, irrespective of how many days or weeks left on Shay's contract.
This ultimately may be very good for Scotland and Scottish society. Celtic and their other half are way too powerful in Scottish society, and that they could just override what happened to Shay, because it was one of their players, and that the beyond atrocious media could quietly let them away with it, was disgraceful.
Last weekend we had the laughable hypocrisy of outrage from Radio Scotland, with Richard Gordon, where 'they are further behind in Eastern Europe' was alluded to several times, but never, as far as I am aware, was Tonev mentioned. An Eastern European in a near identical situation. I also don't buy the 'further behind' narrative when you have Boris Johnson, Nigel Farage, Christ the list is endless of racist and racist apologists throughout the UK mainstream media, in a way that certainly wasn't the case twenty years ago. Question Time in particular just a who's who of Gammons, both as guests and the audience. That's the same 'trustworthy' BBC Richard Gordon works for.
Scott Brown arriving at Aberdeen is not a Celtic employee. He can speak freely. Not only will it be very good that there are consequences for his actions as Celtic captain, but to apologise will do enormous good both for what happened to Shay, to Scottish society in general, and would at a stroke get Scott Brown accepted at Aberdeen FC with a clean slate.
Because if there isn't, Aberdeen FC condone racism. And as little as I matter in the scheme of things, then I'm out. And that first couple of sentences at the top of this article are null and void.
Oh and as the PR skills of the club at the moment are beyond amateur, for Christ sake get it right. You could make an absolute arse of this if you try any 'I'm sorry you feel that way' bullshit.
https://thedandydons.com/wp-content/uploads/2021/03/stephen-glass.jpg
600
900
Dandy
/wp-content/uploads/2020/05/dandy-logo-2.png
Dandy
2021-03-24 12:08:05
2021-03-27 20:07:19
Wishing Glass well and healthy scepticism