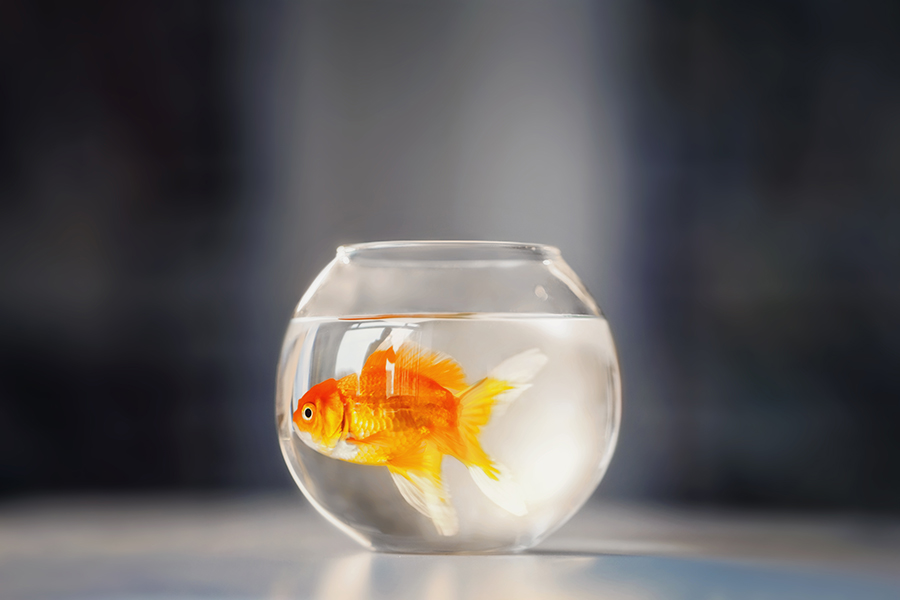 Nothing points to the goldfish nature of football supporters better than, 'such a shame we didn't appoint John Hughes'. Yeah, he won one game. A couple of weeks ago it was the St Mirren guy, six months before that the Motherwell one. The short term nature of a manager winning a couple of games making them an immediate shiny object. Update: the Livingston bloke looks interesting! Every opposition manager is looking tasty, like going into a supermarket when you are hungry. All the more reason that we don't make a bad decision.
Then there is the magical, mythical reputation of someone who has never managed before, but must be 'worth a shout'. Yeah, 'worth a shout'. Aberdeen are a multi-million quid business, EVERYTHING revolves around that managerial appointment. Let's try someone who we have nothing to measure whether they can do it or not, on the off chance, they might have that magical, elusive managerial talent that so few in the world of football actually have. And you would somehow consider it more likely to be found in someone who has never tried practicing that craft, at any level whatsoever, but were a good player. Take a look at the current EPL manager list. How many were bang average or poor players? Now remove Lampard and Arteta from the list, as their clubs will shortly be doing. (Lampard was sacked since this was written)
So you think Barry Robson a potentially better manager than say Darren Young (currently managing at East Fife) because… why? Barry was a better player? He's not going to be playing. Or you'd rather Darren Fletcher ahead of Darren Young (still practicing the actual skills of managing a football team) because why, Fletcher was coached by SAF? Gary Neville was coached by SAF. Ye know Valencia's Gary Neville. And Mark McGhee. Not saying it should be Darren Young, but watching his team would give you something to evaluate, as opposed to someone who has never managed. And also, if you have never managed, why not? Did you fail your East Fife interview? Did Buckie Thistle lose your CV? Managers manage. Careerists hang around looking for an easy highly paid gig. And get a big pay off when it doesn't work, and 'being a manager' is out of their system. (Wayne Rooney in 14, okay 18 months).
It's a bit like if you've two people, one has never tried playing the piano before, the other has. The one who plays the piano isn't brilliant, so we'll go with the one who's never played, just in case that person is just 'a natural'… well he used to polish Sir Alex Ferguson's piano so he must be 'worth a shout'.
But they have to start somewhere? Yeah, try East Fife. And if you don't, what are you hiding?
A football manager's job is very difficult. It's worth breaking down some of what they need to be able to do. Yeah they've assistants, a coaching team. But the real talent is the person who employs the assistants.
They need to be able to spot potential in people. They need superb people skills. They need to be able to get inside the heads of all sorts of different personalities. They need to like people to be able to understand them – one of Roy Keane's huge failings – and they need to engender respect. There is a myth in the media, managers of the past like McLean, Wallace, Stein, Ferguson just shouted at players. Of course they shouted a bit, but there is so much more to their skills' set. Anyone can shout at people and be an asshole, but to make players not want to let the manager down, to crave the manager's trust and respect, that's the magical element usually missed by today's journalists. ('Jim McLean wouldn't have gotten away with that today' – McLean would have adapted, just as Ferguson adapted with multi-millionaires like Rooney, Giggs, Ronaldo. To diminish their achievements is to not understand their achievements). Plus there is all the football knowledge they need. Then there is dealing with directors, the media, supporters, agents, fitness issues, reacting to events, being able to take a team out of a slump (that's a big one not many can do – I noticed Tommy Wright do it in his last season at St Johnstone), and at the same time dealing with their own personal issues, like everyone else. Like during a pandemic say. It's a tough gig.
So why would someone who was exceptionally gifted at football, say a Wayne Rooney, have those skills? Again look at the list of EPL managers. Wayne just might have it, but probably not. But Gerrard has it? He might, but his real skill may have been seeing managing that club isn't that difficult a gig. Particularly when someone like Lennon is managing your only viable competitor.
Whoever will be Aberdeen's next manager is a very difficult call. We must avoid goldfish appointments (3 second memory – oh look John Hughes won a game), 'worth a shout' never managed before novices, a former great player as people can't separate the famous player from the bad manager (Roy Keane), oh and 'highly rated' assistant managers because you know the manager isn't good enough. STFU about Eric Black.
So who? Two things, I'd say the next manager probably won't be in the job long, it might be the one after that is the real deal, and the McInnes trajectory is a good template. Someone who had some success, then some failure, and is hungry to succeed. Or there might be an interesting European coach out there. If the proper research is done (unlikely). The best person for the job. Hopefully nobody from US 'soccer' thanks all the same Dave. Nobody who's first name begins 'Coach', who can't pronounce Notre Dam…
Gonna be interesting.
One last piece on McInnes. Cormack invested and it didn't work. When we had the momentum, when McInnes was in full flow, Milne didn't invest. We had a chance before Brendan took over at Celtic. And that was significant to the McInnes era. Why there was only one cup. I'd say Rodgers was arguably Celtic's best manager since Stein. That was tough to be up against. It's all very sad. The next period, just like the current one, will be awful. There will be a time when we will remember McInnes well. McGinn, Rooney, Hayes, Pawlett…
https://thedandydons.com/wp-content/uploads/2021/01/goldfish.jpg
600
900
Dandy
/wp-content/uploads/2020/05/dandy-logo-2.png
Dandy
2021-01-17 15:27:48
2021-02-05 13:09:16
New managers and bad decisions