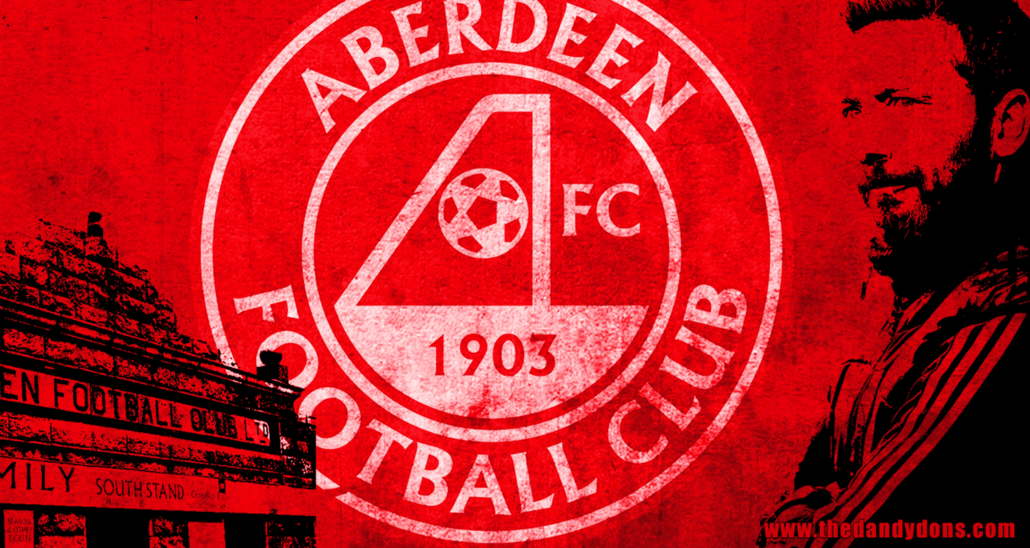 I quite like that we just went out in the first round of a cup. It feels so retro. So Roy Aitken. So Jimmy Calderwood. So shit managers from the past… the ghost of Aberdeen Xmas past (and perhaps future) has just visited.
If there is one thing the Stewart Milne years taught me, it's how to spot a bad managerial decision.
'I think they should give Darren Fletcher a go'.
Oh FFS. This never fails to get me. A former (is he still playing?) player who 'must be' an exciting new managerial prospect. Because why? Alex Ferguson, Wenger, Stein, Mourinho, were not great players. Why, when they are not bringing their boots, would you think someone who was good at football a potential manager?
Fletcher was a poor man's Roy Keane. Did you see Roy Keane's managerial career? Arguably one of the best midfielder's in the world in his day. Captain and leader. Managed by Ferguson and Clough. Probably the two greatest ever football managers were his teachers. He learned nothing. So why would a shit version of Keane magic into a football manager, when he has never managed before?
But Fletcher seems articulate and studied under Alex Ferguson all those years? Yeah like Gary Neville. Did you see what that fucking clown did at Valencia?
I am so confident of my ability as a manager, despite never having managed, I will manage in another country despite not speaking the language, and appoint as my assistant, not someone Spanish who knows the league and speaks the language, but my idiot fucking brother, who presumably brings literally nothing extra to the job having had a remarkably similar career, and the almost identical genes, all because… narcissist… And then to prove he is singularly a fucking idiot, instead of taking that knowledge he learned as a football manager during his very short spell at Valencia and moving down to a level fitting with his skills and knowledge to learn more and become a better manager… (which is what an actual football manager would do) no he went back to being a TV 'expert' telling everyone what they are doing wrong. And he's a multi-millionaire from playing football. He never needed the money from either job. And no-one in this Donald Trump world of fucked-up self confidence over actual ability, will question it. Valencia have a 46800 capacity. He just wanted to play at being a manager. Without learning the language. His brother. The only person who he wanted help from. Another version of himself. Because presumably he couldn't actually clone himself. He probably tried. He must have tried. Narcissist. No-one talks about it…
When Alex Ferguson puts self-belief into people, he really puts self-belief into them.
Oooh what about Paul Hartley?!?! Yeah the guy that failed at Dundee has somehow become the real deal at the mighty Cove The Rangers. Get in the fucking sea.
Paulo Di Canio!!!! What are you, twelve years old?! Have you really not watched this guy's managerial career. And let's just gently ignore his politics.
'Let's give Barry Robson a chance'. Fuck off. And when you are done fucking off, fuck off again. I don't doubt Barry Robson is a thoroughly good bloke. And a very good coach, and may have a very successful managerial career in front of him. But have you learned nothing from the Milne years that no one gets to manage our club, who has never managed before. We are not a plaything, for someone who fancies 'giving it a go'. See G. Neville above.
We know Barry Robson's not good enough, 'what if we team him up with Eric Black as assistant' The Dream Team!- excuse me while I wank into a bucket. Oh you fucking idiots. Hartley and Hewitt. Russell Anderson and Alex fucking Smith. Fuck off, fuck off, fuck off. The idiocy of teaming up someone who clearly isn't good enough, say an Ole Gunnar Solskjær, with a say 'highly rated' Mike Phelan. Because someone who comes with a 'highly rated' tag, but has never actually managed, ALWAYS turns out to be a disaster. You can't make the number 1 guy better, by getting him an exciting number 2. If number 1 doesn't have it, and very few do, it aint gonna work. (Barcelona have announced Henrik Larsson as assistant manager… that'll work)
Career opportunities
Then we've got careerists. A subject that has fascinated me since Alex Smith's time at Aberdeen, and while watching the work of Andy Roxburgh and Craig Brown at Scotland. And there is another one at the moment in Scottish football for everyone to analyse, if they are paying attention.
I like Neil Lennon. Perhaps it's because he has been around so long, for whatever reason, he seems like a good bloke. He is also fascinating to watch, and much can be learned from his interviews and behaviour.
Neil Lennon isn't much of a football manager. Very few are in football. He isn't a complete fraud in the way some are, but he's no Brendan Rodgers, who was clearly the real deal. Anyone who saw what he got out of his Swansea team knew this. There are not many in football who can do that. Since Rodgers left Celtic, his legacy has been slowly frittering away. Players are not improving, the team unit is not a cohesive entity that slides into the groove during games anymore. In true 'Scottish football style', there is a lot of talk of 'not trying hard enough' and 'winning mentality' and not enough about the specifics of why that team is playing poorly and what is no longer happening during training and why the manager can't get the best out of the players. Because that would involve learning about what it was Rodgers could do, and the Scottish way doesn't involve learning or education. 'They're just nae trying'. Someone needs to shout at them more. Or blame them publicly. That'll work.
Lennon is brilliant in his interviews at putting the focus onto other things, giving the media a story, which takes the pressure off him. He is clearly very intelligent, and I would say far better at managing his career, than managing a football team (effectively the definition of a careerist – see also re-writing of history long after the event. Alex Smith's recent claim Jocky Scott was not co-manager. And you waited thirty years to tell us! To just tweak that CV one last time to go into the history books as sole Aberdeen manager… careerists never retire. And here's Craig Brown to remind us about his time as Scotland manager as apparently he has an anecdote to share on every team Scotland play always and forever. With neither the talent or achievements of a Stein, a McLean or a Ferguson, they'll get themselves remembered as a 'great' by the power of self promotion. Breaking News: Ally McCoist has been voted second greatest Scotland player in a poll of fucking idiots who didn't see him play. (that actually happened recently) Self confidence and self promotion over actual talent. Whatever happened to Scottish football? – for anyone who didn't see McCoist play, probably every forward who got a Scotland cap before 1990 will have been a better footballer than 'Super' Ally. And that's not really a subjective opinion).
You can see with Lennon's relationship with journalists (From what I have seen he has cultivated friendships there – a smart thing to do if you aren't that good) they don't go after him. Even that prick from The Guardian (that doesn't narrow it down much) you know, the awful Hearts supporting one, Ewan something? even he appears to have Lennon's back, so I'm guessing he must have befriended all of them…
Brendan Rodgers didn't cultivate friendship with journalists on the golf course, as he was too busy working at managing a football team. At the time of writing Lennon is still in a job, (while I wrote this, Celtic went out of the cup to Ross County) but I suspect he is gone as soon as Celtic find a replacement, (the Strachan rumours lowering expectations before a 'sexier' appointment) and I suspect he knows that (his body language points to a man looking forward to having Xmas off). And when someone like Chris Sutton goes from attacking Green Brigade for stating the obvious, to a 180 degree turnaround in a week, it's safe to say Sutton knows something too. There has to be some sort of payback for pumping out all that PR.
But reputation management will take care of Lennon and his pretty dubious legacy and he will be on the cozy pundit sofas venerated as a legend, sometime soon.
What about Derek McInnes
So then we've got McInnes. I can criticise McInnes for plenty. But as there are others doing that all over social media at the moment I will be 'mister contrary'. Not to provoke, just because…
What if Derek McInnes hasn't taken us as far as he can take us. What if Derek McInnes has taken us as far as we can go. Not saying it is, just what if?
What if the real reason for a lot of supporters (a lot of loud supporters on social media) wanting rid of McInnes is not because there is a need for change, but because you, as an individual, are bored of McInnes. You are tired of this TV programme, and you want to change over to almost anything. If a relegation battle is the result and all our young players stop developing, you will think it worth it, as you got to watch something different for a bit.
'That's just saying what about McGhee all over again you happy clapper!'
I'm not a happy clapper! So fuck off social media voices arguing in my head. (I'll deal with Covid lock down however I wish!)
What if the unpalatable truth is Aberdeen under McInnes is the best we can be? We know, it can be hugely massively worse. If you are older than twelve at any rate.
'Lack of ambition!'
The screaming voices of some thundercunts on Twitter yell in my head.
Who is McInnes?
Who would be a similar manager to compare Derek McInnes to? I think it would be Davie Moyes or Roy Hodgson.
Some managers come into a job, and it's all very exciting, and dramatic. They take over a team, they revitalise it, it's all brilliant, and then bit by bit within six months it all falls apart.
A different type of manager works from the ground up. Ensures everything is done properly. Talent is developed slowly and carefully, the maximum is gotten out of players, and slowly but surely a solid team is produced, and further solid teams are produced further along the way. That is the McInnes way. It isn't sexy. It isn't dramatic. It's long and solid and safe. And when it works it's fantastic. We also play with two wingers. Two fucking wingers. Believe me you will miss than when he's gone. When you see Aberdeen teams start with no wingers. Oh it'll happen! Oh mouthy prick kids on Twitter, what a lot of fun you've got ahead of you, you know nothing dipsticks.
Of the three managerial styles I named above. A complete fraud. A careerist. Or the real deal. McInnes is in the real deal section. McInnes is the best manager available for our club, and deserves enormous respect and thanks for transforming the utter fucking car crash he inherited into a club that is 'demanding' more and more. To repeat an overused phrase, McInnes is a victim of his own success.
One way or the other he will be gone soon. Probably had it not been for Covid, and certainly Cormack taking over, he would be already gone. And when he goes it will be brilliant. A new manager, with new ideas, and different tactics, and smug cunts on Twitter patting themselves on the back at their own brilliance, their own all knowing genius, before slowly but surely all the ground work done by McInnes will slowly wear away, and it'll turn out the new guy isn't doing things properly, and bit by bit, we're fucked again. Just like when Pellegrini took over from Moyes at West Ham. It's all sexy and fun at the beginning, but if that foundation work isn't being done, and keeping getting re-done, it all falls apart… one step forward, three steps back. Because some cunt on Twitter, with an ego the size of a house, and a desperate need to feel superior, I was into the band before you, I knew McInnes was rubbish before you, had to destroy the best manager we've had in decades.
I back, and always will back Derek McInnes, and if you think that makes me a happy clapper that's fine, I think you are a fucking cunt. You started it, you called me a happy clapper.
But I am an Aberdeen supporter, and I back what I think is best for Aberdeen. I wanted Alex Smith out, as he was rubbish. I wanted Milne out for the same reason. I knew Alex Miller would be dreadful. Ditto Craig Brown. I want McInnes to stay, as in a few weeks we'll be good again. And that's what's best for Aberdeen. So I'm not being contrary for the sake of it.
McInnes goes when the time is right, and we thank him for his sterling work from the bottom of our hearts. And perhaps, just perhaps, the next manager will build on his good work and bring us to a higher level. Bring us more silverware. It certainly wasn't going to happen under Milne. The appointment of McInnes being sheer blind luck. But Cormack is different, very different. The only possible worry, the only nagging doubt, we get someone 'highly rated' from US football. Who uses the word 'soccer' and can't pronounce 'Notre Dame'. Then we're fucked. Proper fucked.
Also whether you support or don't support McInnes, how about not being a cunt about it.
His salary? He has generated that himself multiple times over. Just stop being a cunt about it.
'He only won a cup on penalties'. Shame on you if you have ever said that.
Looking at the ground during an interview. Because the man is upset you daft bastards. He cares as much as we do. Where is your basic humanity.
https://thedandydons.com/wp-content/uploads/2020/11/mcinnes-aberdeen.jpg
800
1504
Dandy
/wp-content/uploads/2020/05/dandy-logo-2.png
Dandy
2020-11-29 14:06:50
2020-12-28 21:20:31
McInnes and football managers – how to spot a good one