"These guys have contacts in Dubai and one of them had asked if it would be possible for Ed Sheeran to play there and they then asked me.

"When I first considered it, I thought 'How the hell do you go about that?' and then I realised he was playing at Hampden in the summer so I contacted those in the know.

"They put me in touch and I quickly established he had been there last year and wasn't coming again, so within a couple of days I had them a very clear answer."
Mark McGhee. www.bbc.com/sport/football/45573933
So, you want to contact Ed Sheeran's manager?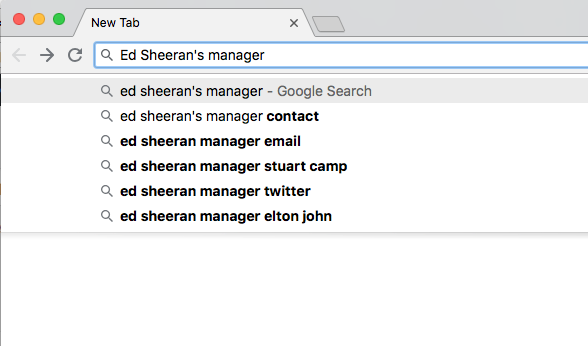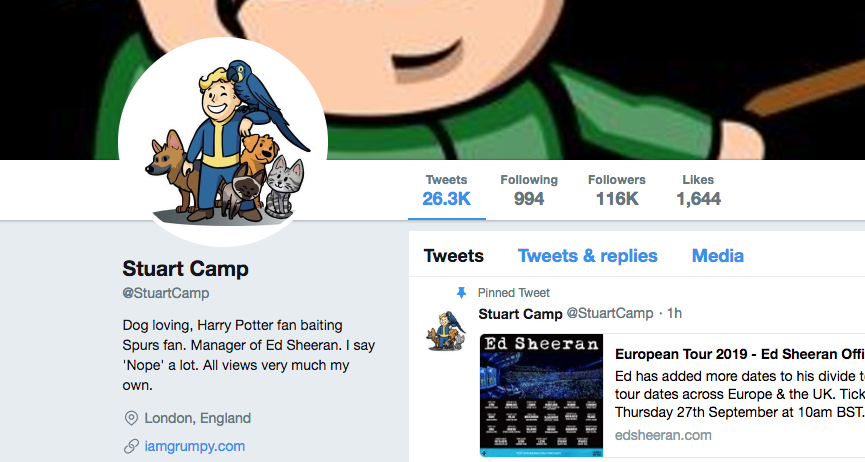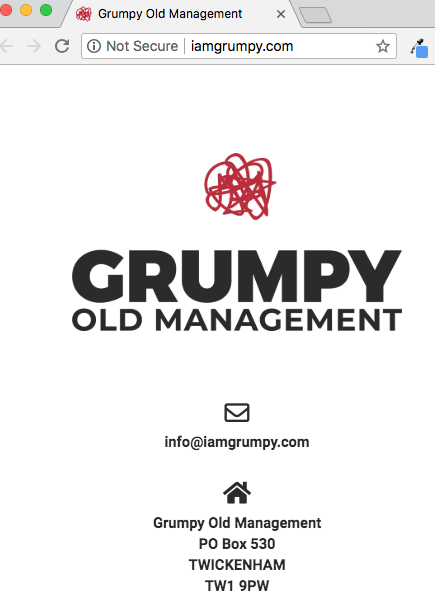 Now we've all got Ed Sheeran's manager's contact details, because it's not a fucking secret!
And it took, seconds to find. And if we got in touch, we'd probably have a reply from one of his assistants within the hour. Probably with a 'no, but thanks for your enquiry', Sheeran's probably booked up at least two years in advance at any given time.
Meanwhile back in Mark McGhee world
Ring ring.
Hello, The Scottish Football Association, how can I help you?
Oh hi Mark, what can I help you with?
Sorry what?!
Yeah boss, it's Mark McGhee on the phone.
Oh yeah, how can we help him.
We-ell, he's after Ed Sheeran's contact details.
Sorry what, I thought for a second you said…
We're the SFA, we can't organise Scottish football, why on earth would…
Wait a minute, wait a minute. Let me make a phone call.
Hello is that Craigie Broon, how are ya?
Didn't one of your ex girl friends used to go out with Ed Sheeran?
Thought so, do you have his manager's number? Can you dig out your filofax?
You can contact the Mark McGhee Detective Agency on fax number 9-0…
___________
Does anyone else think the Mark McGhee Detective Agency would make a brilliant Sunday evening crime drama. Does anyone have the number for a BBC commissioning editor? What am I thinking, I'll call the SFA…
___________
Still love the man to bits. Always a legend. Just go watch the CWC Final.
https://thedandydons.com/wp-content/uploads/2018/09/dog-bone.jpg
562
1000
Dandy
/wp-content/uploads/2020/05/dandy-logo-2.png
Dandy
2018-09-20 13:56:15
2019-05-25 16:31:17
Like a dog with a bone, a look at Mark McGhee's brilliant Ed Sheeran boast