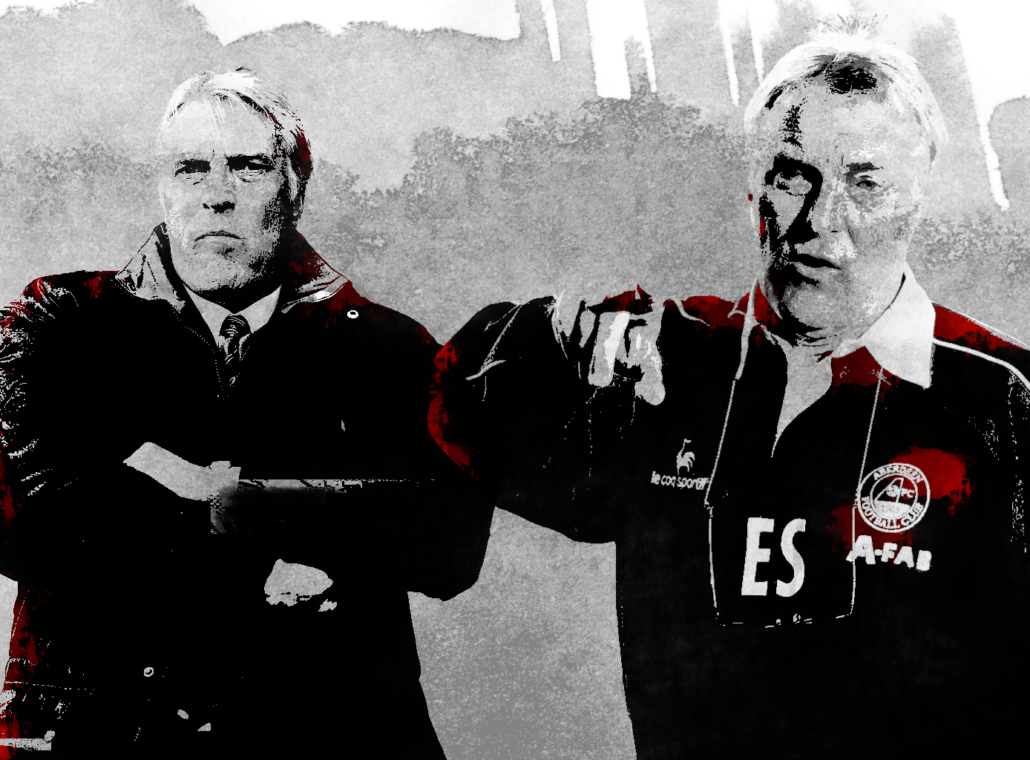 One manager that polarizes the Dandy support (from social media responses) is Ebbe Skovdahl. Some loved him, some hated him, some rated him, some consider him the worst manager ever. So it's worth looking at the Skovdahl era.
Aberdeen FC post Alex Ferguson is a fascinating, and often unhappy story. There is a combination of exceptionally poor decision making, together with the neoliberalising of European football. Whereby TV deals in large population countries and the top loading of The Champions League ensuring the same few teams are playing each other way too often, and reaping all the sponsorship and TV money, which in turn ensures the same teams keep appearing in The Champions' League.
Aberdeen post Fergie
Of those who became Aberdeen manager after Alex Ferguson up until Derek McInnes arrived, every single one was sacked, except Ebbe Skovdahl. The three previous to Porterfield; McLeod left for the Scotland job, McNeill for his beloved Celtic, and Ferguson Man. Utd. Chris Anderson and Dick Donald take a bow. (and FFS Afc name the South Stand after Chris Anderson!)
I would say of all the football managers Aberdeen had post Fergie (PF) Skovdahl is the only manager who left behind a significantly better team, than the one he inherited. I would also say a significant part of the good times under Calderwood goes back to the foundations Skovdahl put in place, despite Paterson's best attempts to destroy it all.
It is worth looking back at what Skovdahl inherited, and from who. One of Stewart Milne's first pieces of work as Aberdeen chairman was offering Roy Aitken a new contract. I think Milne later said he was a bit star struck by Aitken. Then as the team were atrocious Aitken had to be sacked, as he was never a football manager, and in came, unbelievably, Alex Miller. A man who had been sacked as Hibs manager as his team were nothing short of abysmal, and somehow became highly rated on the back of a successful spell as assistant manager in England. Well that'll work.
In a complete surprise to no-one who had been paying attention, Alex Miller was an abject failure, a huge amount of money was wasted and yet another manager left with a massive compensation cheque in their pocket. This is where Aberdeen were going seriously into debt.
Aitken into Alex Miller into around five months of Paul Hegarty as interim manager running the club into the ground led to Skovdahl arriving at Aberdeen FC at 'ground zero'. Under nothing short of idiotic mismanagement at the top level the club post Alex Ferguson Aberdeen were as low as they could be. An absolute shambles.
Skovdahl wasn't found by Milne, a team of headhunters were sent into Europe to find the next manager. Perhaps related to the proposed move to a new stadium at Loirston, thoroughness was required in the management hunt this time. Perhaps coincidental.
Skovdahl was a very successful manager at Brøndby in Denmark, they won trophies, they developed talent, and sold talent expensively, and they did it on similar budgets to Aberdeen. Skovdahl regularly stated how important it was training facilities were needed, requesting multiple times publicly, and took the team on a pre-season tour to Denmark principally to show the training facilities that were available, and said later with some bitterness, not one Aberdeen director joined the tour at any point.
It's interesting listening to some of his former players being interviewed about him. To be fair they are hit with leading questions, designed to get them to laugh at him or belittle his ways, which they do, and then they say something properly enlightening like 'but it was weird, as he introduced stuff like weight training which was unheard of then, but everyone does it now'. Yeah you daft c*nts you had a state of the art European coach and you were, and still are, too f*cking stupid to realise it. Anyways…
The first year would lead to avoiding relegation by the skin of our teeth, but two cup finals, and the crowd were firmly with Skovdahl. There was hope. The team were improving from a very low position, improvement is everything in football. Young players, were getting better.
The team would come together to form quite a unit, manager, players and support. We missed out on third to a high spending Livingston that would eventually be liquidated. We won nine games in a row. There was a Danish Day to celebrate the renaissance of the club. It happened, April 18th 2002. I did the artwork for it (before the club lost my email address, sniff – 'interesting' fact, the artist responsible for the Danish Day artwork, coincidently lived in Denmark). But for all those who remember it as an awful time, and say he was a terrible manager, Danish Day happened, and was a success. No way the club would have done that if the support, at that time, were not behind the manager 100%.
There was a dark thing that kept happening. The team kept being turned over by Celtic. Huge terrible defeats, that blighted everything. It's worth remembering what that Celtic team had back then. Larsson was reputed to be on 42k per week. At that time, that was as high as the highest EPL salary. Sutton and Hartson were in the 30k pay bracket, again EPL players, on top EPL salaries. Barry Ferguson at Rangers was on about 30k a week (which ended well for his employer).
Aberdeen players were on a fraction of that. They still are almost twenty years later. The team was young, and they went to pieces many times. On top of that there was the Glasgow media. Led by head arsehole Jim Traynor then at the BBC and the Daily Record. Now these people, just as they do now, don't watch Aberdeen games, they watch 'Old Firm' games, that Aberdeen are involved with. Aberdeen are a very easy target for sad pathetic talentless Glasgow media 'journalists' to go after. Mustn't upset either side of the arse cheeks, go after an easy target, Aberdeen – whose directors never fight back (stadium ban, advertising ban?). You can see Kris Boyd working from the same idiot playbook to this day. So Traynor went after Skovdahl constantly.
At that time the Scottish national team was appalling and we really were not developing talent in Scotland. Not once did I hear Skovdahl get asked about it. At the same time as Denmark had players playing all over Europe at the highest level. Many of those players Skovdahl had a hand in their development, Brøndby had some of the best youth development in Europe, he was related by marriage to the Laudrups FFS (European football aristocracy). I've seen it a few times in Scotland since with foreign coaches. The combination of arrogance, stupidity, bigotry and laughably arrogant exceptionalism that has led to Scotland falling behind other similar sized countries football wise. The lack of journalistic curiosity that so defines the Glasgow media for its true awfulness at every level. That particular group of arseholes doesn't just do sectarian bigotry.
So Skovdahl was on a hiding to nothing from the media. During his time when things were going well for Skovdahl at Aberdeen, Scottish football got hit by a TV deal collapsing, and for a variety of reasons, that may relate to the Loirston stadium move collapsing, Skovdahl got a significantly reduced budget. Not long later he announced he was leaving.
Having learned that foreign managers 'didn't work', we then had to have a Scottish one. Yay Steve Paterson arrived. Then Calderwood, McGhee, and then Brown came out of the tombola, until there was a building project on the go again, and we needed a real football manager… and just like that we got one. Or perhaps that's just a crazy conspiracy theory.
Long live Dave Cormack!
P.S In Skovdahl's surname the 'v' is silent, and his first name wasn't pronounced 'Ebbie' you bunch of f*cking yokels.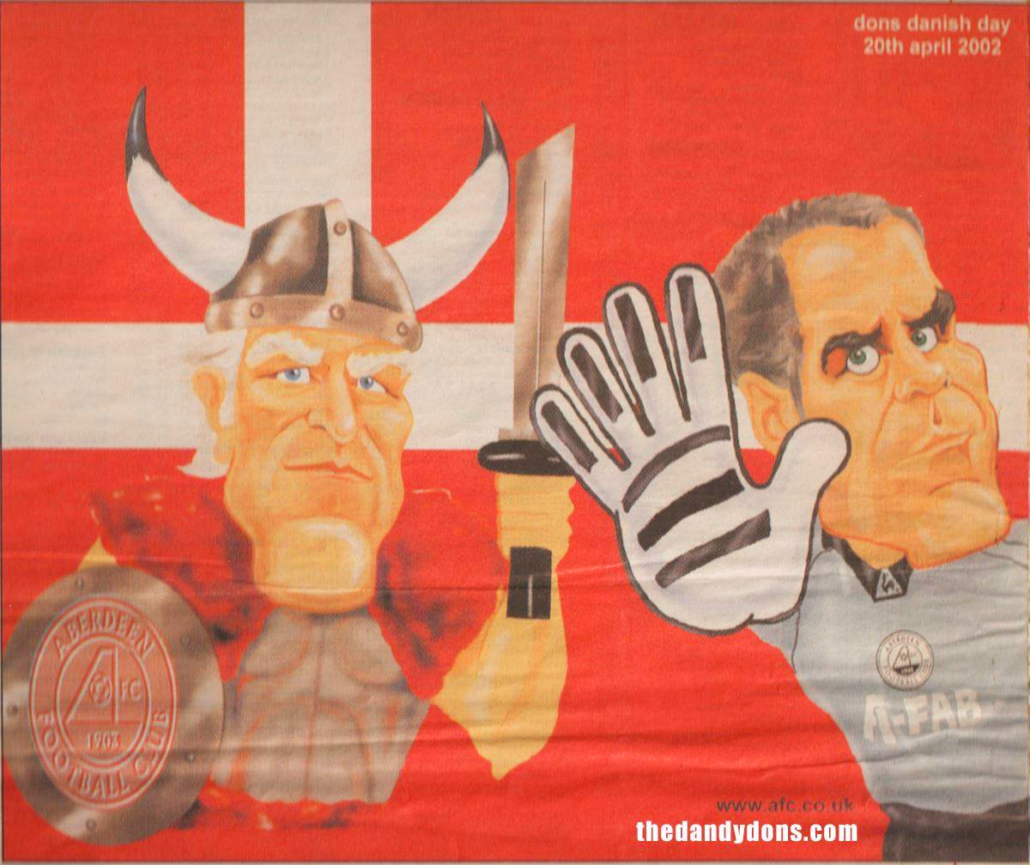 https://thedandydons.com/wp-content/uploads/2020/07/ebbe-skovdahl-aberdeen.jpg
1024
1388
Dandy
/wp-content/uploads/2020/05/dandy-logo-2.png
Dandy
2020-07-05 14:38:08
2020-07-16 17:31:11
In praise of Ebbe Skovdahl