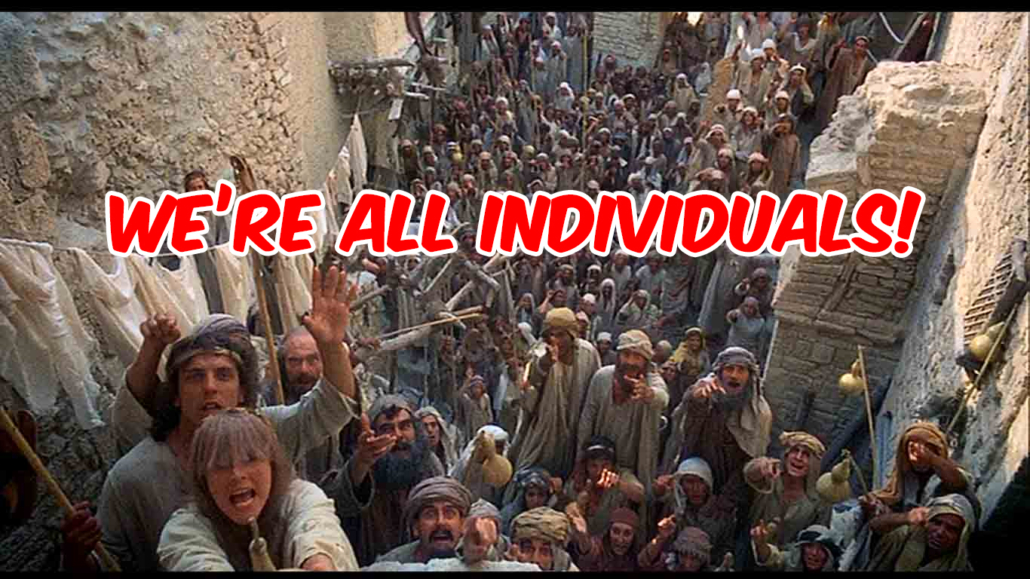 I love our collective idiocy. I love our collective coming together when all is good. I love our hypocrisy, our stupidity, our ability to change our minds at the drop of a hat, our selective memory loss, our shared hatreds, for everything we agree on, for everything that brings us together, there are a million things that can divide us in the most petty and laughable way. So enough about Xmas with the family, let's get down to fitba.
'Happy Clappers' and possibly it's opposite 'So called supporters'. I believe 'Happy Clappers' to be a unique to Afc supporters' phrase, an original, all ours, and I believe it to be about five years old. Maybe it's not, but that's how long I've known it. 'So-called supporters' has probably been around forever, but it's popping up more and more on online discussions/rants.
I asked on Twitter of the etymology of 'So-called supporters', and it was put to me, without irony and a considerable degree of anger, that it was "something happy clappers said when called happy clappers to justify them not wanting to win". Or something like that.
I suspect from my detailed academic study (Academic qualifications: 2 years at Gray's School of Art before being chucked out) that 'so-called supporter' is in fact a response to anyone with an opinion different to you.
'I remember that game in 1992, it was raining'
'IT WAS SLEET. SLEET I TELL YOU. SO CALLED SUPPORTER' etc.
Now I don't like the phrase 'Happy Clappers' for a number of reasons, one of which only became aware to me recently when a post in a non-football Facebook group brought something back to me that was so significant from my childhood, that I am ashamed to say I can barely write this sentence for laughing at the slightest memory of this shameful event.
For most of you the name Joey Deacon will mean nothing. For those of us who were in school the day after Blue Peter's very naive middle-class attempt to educate kids, would sear something so deep into a generation's psyche even now, some of you are doing the face and the hand gesture. Stoppit.
Everyone stop laughing and compose yourself. To be fair I am laughing at us, as children, and how wrong, and just how long after it is still so vivid in my memory.
Little kids can be bastards. Let's not be bastards eh. And if you are using a phrase like 'Happy Clappers' in 2020 to describe people with possibly one opinion different to you, people of whom you know nothing, nothing of the sacrifice they may need to make to get to a football match, what that football match may mean to them, what their mental health may be, because of your ingrained need to feel superior to those around you, then seriously, have a word with yourself.
But why is it, we can't disagree without getting nasty? And the 'we' in that sentence very much includes me. Presumably because we are passionate football supporters and if we are passionate about something, and someone does not agree with our deeply entrenched opinion on something, however trivial that opinion in the scheme of things, then we must hit out, and scream 'Unbelievers!' whenever we see fit.
It's just why do we go 'nuclear' in our response to someone with one opinion different to ours. Our football opinions are built on thousands of opinions that chop and change all the time. One opinion on any given thing, doesn't make our other opinions necessarily follow that line. In the words of Brian in Life of Brian 'We're all individuals'. Let's celebrate that, accept we are all different but ultimately share a certain 'One Love' in common.
Take me for example. Ten Aberdeen FC opinions. Of which there are probably ten thousand more, and more tomorrow, some of which will be the opposite. 1. I like and back McInnes 100% 2. Consider the Dick Donald Stand architectural vandalism 3. Didn't like Shinnie 4. Loved Willie Miller 5. Thought Charlie Nicholas a bad signing who largely did nothing and couldn't believe Celtic were stupid enough to give us 100 grand for him. 6. Loathed Alex Smith 7. Loved Darren Mackie 8. Love Dave Cormack 9. Hate what the club are currently doing regarding attacking the Scottish government 10. With city centre property prices going through the floor and all sorts of pieces of land becoming available all the time, with much more to come, any move to Westhill… let's just end that one there.
Does that make me a 'happy clapper'? Does that make me a 'so-called supporter'. It possibly makes me mentally imbalanced, but trust me, if you'd met me, and if you'd met the psycho step-family I lived with as a kid then…
I am no more a supporter than you, and I am no less a supporter than you. And frankly no-one is. Actually that's not true. Those who go to every game home and away, they are the 'real supporters' and should carry some sort of Red tick verification on social media. You miss a game, one game, ever, no excuses, that Red tick is off!
*Mumbles under breath* not many Red ticks during a pandemic though.
Also while we are going into the minutiae of who is, and isn't a 'real' supporter, if you have a social media page with over, I don't know, 11,530* say, then surely that (double red tick?) makes you better than… anyway, I digress.
Where does this 'top trumps' bollocks of a need to feel superior to others in the Aberdeen support come from? You need to feel superior? There's a couple of Glasgow teams' supporters to sneer at, there's the God awful Glasgow media, that Hearts supporting prick at The Guardian Ewan something, there's Douglas frigging Ross MP and his ilk, every MSM fraud journalist… anyways who am I to even question what the Aberdeen support do or think, or write on social media. We are but people, just like other people, just like other supporters, no better than those who support Motherwell or Celtic, Cove Rangers or Albion Rovers, well… apart from the two European trophies that is.
*Plus 4900 in the Facebook group, 1600 on Twitter, 400 on Insta…18,500 ish, (almost a capacity home game) albeit a few duplicates.
https://thedandydons.com/wp-content/uploads/2020/12/individuals.jpg
768
1366
Dandy
/wp-content/uploads/2020/05/dandy-logo-2.png
Dandy
2020-12-14 19:49:23
2020-12-28 21:20:08
Happy clappers and so called supporters – the disagreeable world of football supporters in all our magnificence