Derek McInnes six years on
It is now six years since Derek McInnes arrived at our dying football club (we barely had the energy in us to moan, we were so close to death). Crowds were down to their lowest in my lifetime. 5000 plus on occasion. Years of neglect and astonishingly bad decisions coming home to roost.
What did McInnes do straight away?
He insisted on starting after the split. Lovely man that he is, I doubt Craig Brown was too happy about that. Get started, get started quickly. Learn about the players in training, before the summer signings.
It was announced the top tier of the Big Dick was to be closed for certain games in about his second week. Received as something negative by the support and media at the time, and never referred to publicly. Can't help thinking the moving of the support around the stadium for smaller games dramatically revitalised the Pittodrie experience.
My guess, McInnes arrived with that suggestion. Probably at his job interview. His teams had played here. Been successful here. He knew what the problems were. That those at the club… didn't.
He began bullying the chairman to build training facilities. He wanted them for himself, for his team, his players, but he knew it's what Aberdeen FC so badly needed in the long run. He never stopped bringing them up in the media until the diggers actually began work. He had a small spell where he was promised a combined training facility with Aberdeen University.
What a surprise when that one fell through.
But he kept pushing. And now they are almost ready.
Do you think with another manager Stewartie wouldn't have started on that stadium first? 'Unfortunately due to lack of funding, the training facilities won't… but look at the shiny stadium.' Well, well, well, someone insisted the builder work on the foundations first.  Something Skovdahl was begging for twenty years ago.
In a poor season, a season of transition, we got to a cup final, and a semi-final. We are currently sitting in third (Update: we finished fourth). No one is happy about the performances, but this is what a good manager can do, when things aren't quite working.
His salary comes up from time to time, particularly from people on Twitter who's lives haven't quite panned out how they'd hoped. Just remember those crowds under Brown of a little over 5000. And a current average crowd of 13 maybe 14000. And do the maths on 25 quid a person. Takings on a cup semi final. A quarter final replay at Ibrox. 50% revenue to Afc.
Do the fucking maths. He's earned every penny. And some. We have since learned during his time at the club, the club's turnover has doubled. I wouldn't put an iota of that down to the directors, whatever they may say. The manager doubled the turnover.
So on his sixth anniversary, here's to Derek McInnes. Comfortably our best manager since Sir Alex Ferguson.
Thank you for giving us back our club. We even have the air in our lungs to moan again.
Stand Free!
All the artwork from the Dandy Dons on Derek McInnes to celebrate well ye know. As always credit to the Aberdeen FC photographers Scott Baxter and Stephen Dobson and SNS pix.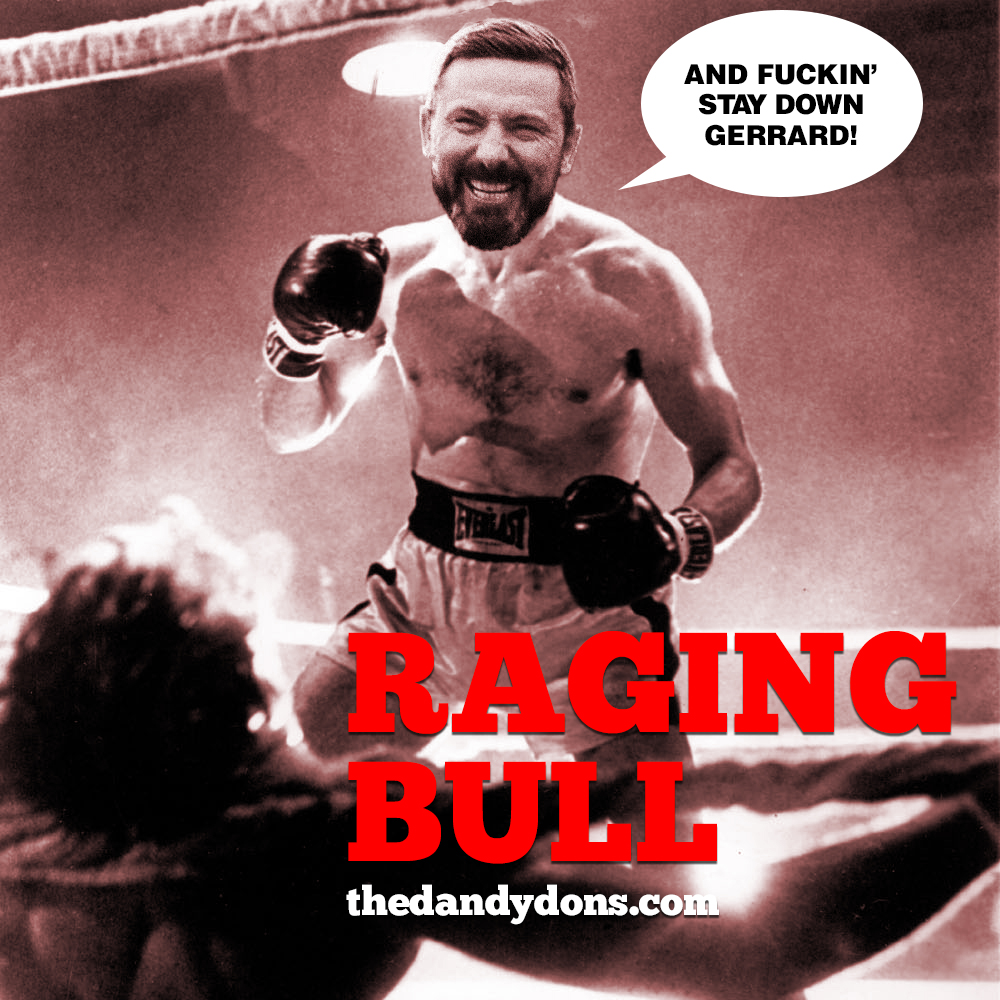 This was after the second game of his first full season!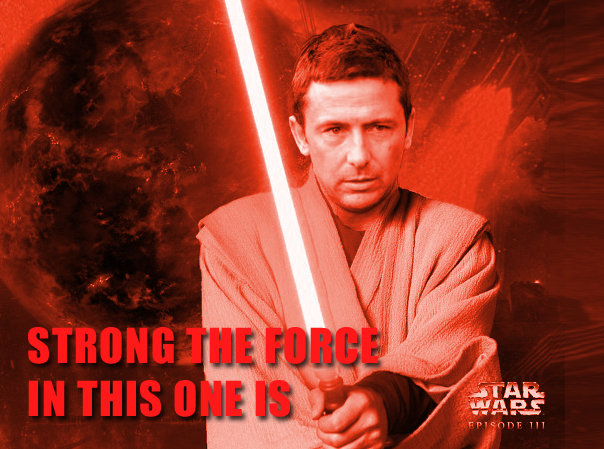 On the back of the famous Obama Hope poster by Shepard Fairey (stop sniggering) there were a few of these done, before the bastard ruined them by growing a beard!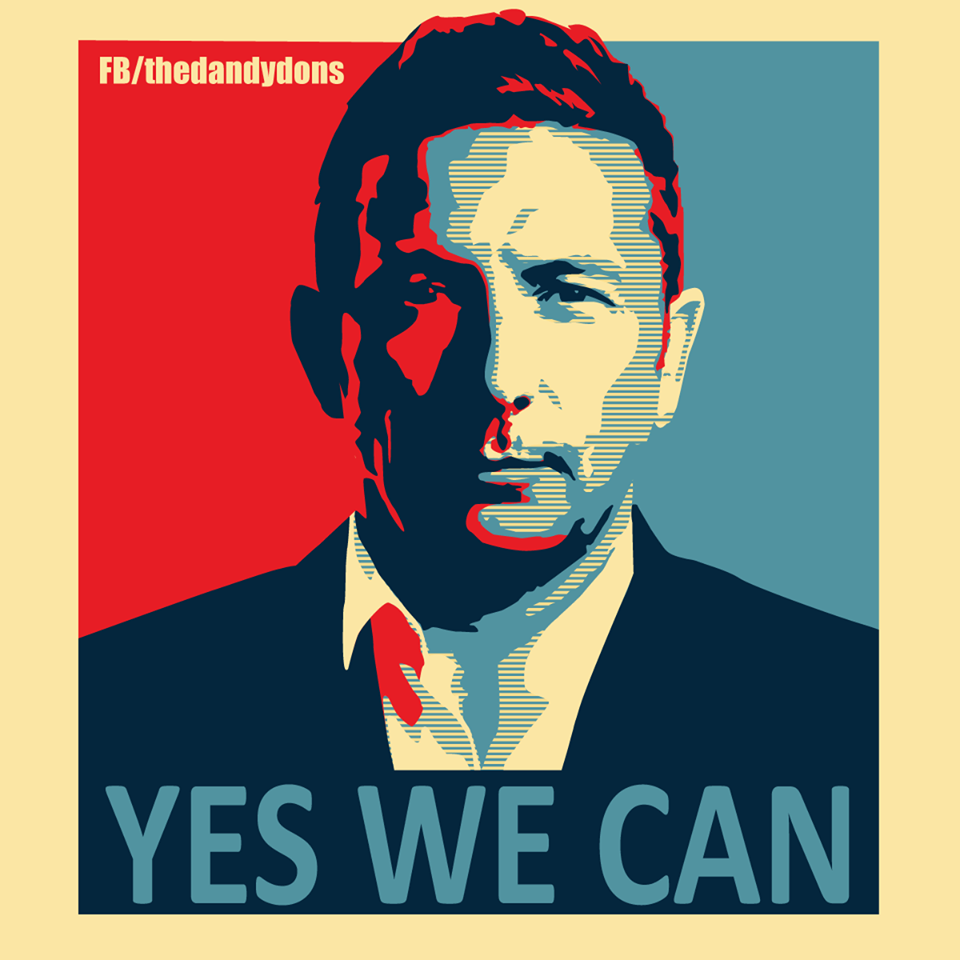 And a new version, with beard, finally… only two years after promising to do a new one if he didn't join Sunderland. (I'm sure that swung his decision)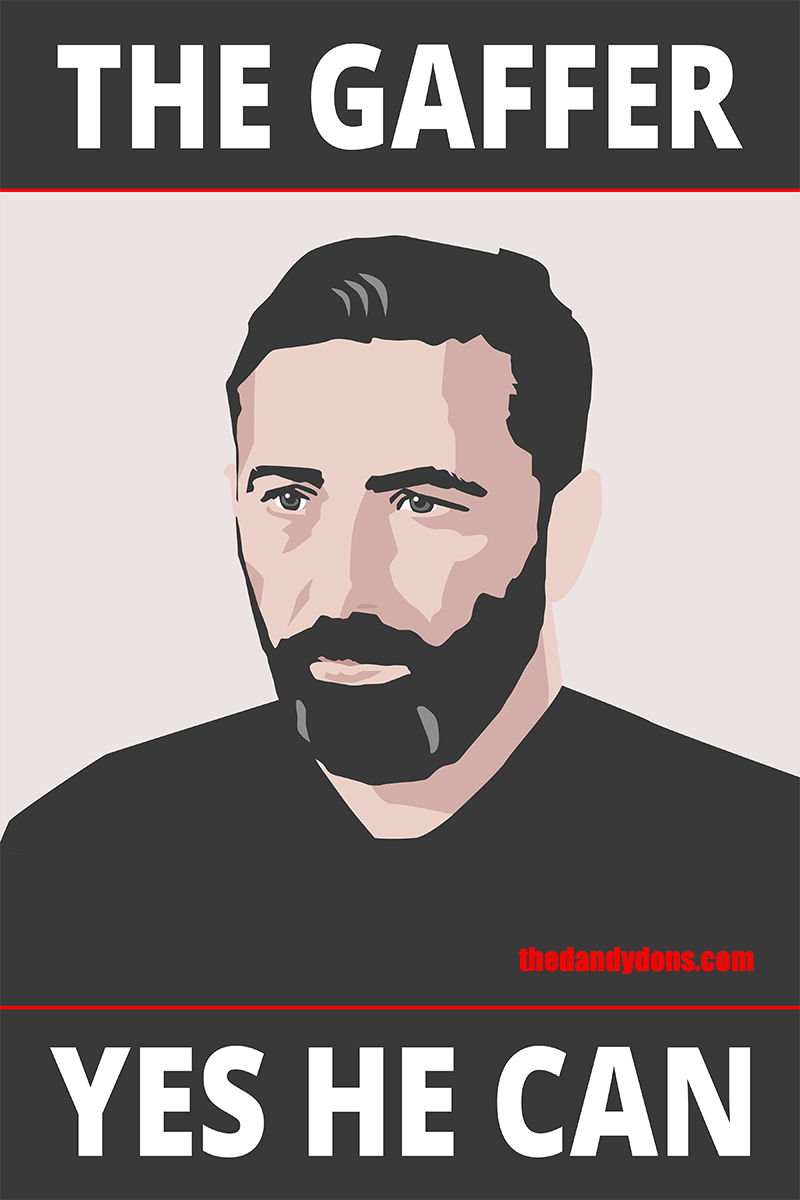 It was getting silly here. There may have been alcohol involved in the thought process. There was also the rather special coincidence of Sir Alex retiring, and us getting good again. For those of you who didn't sleep through art history lectures at Gray's School of Art like I did, Renaissance means 'rebirth'. Michelangelo was a Renaissance artist. From the Sistine Chapel. It was a cold day…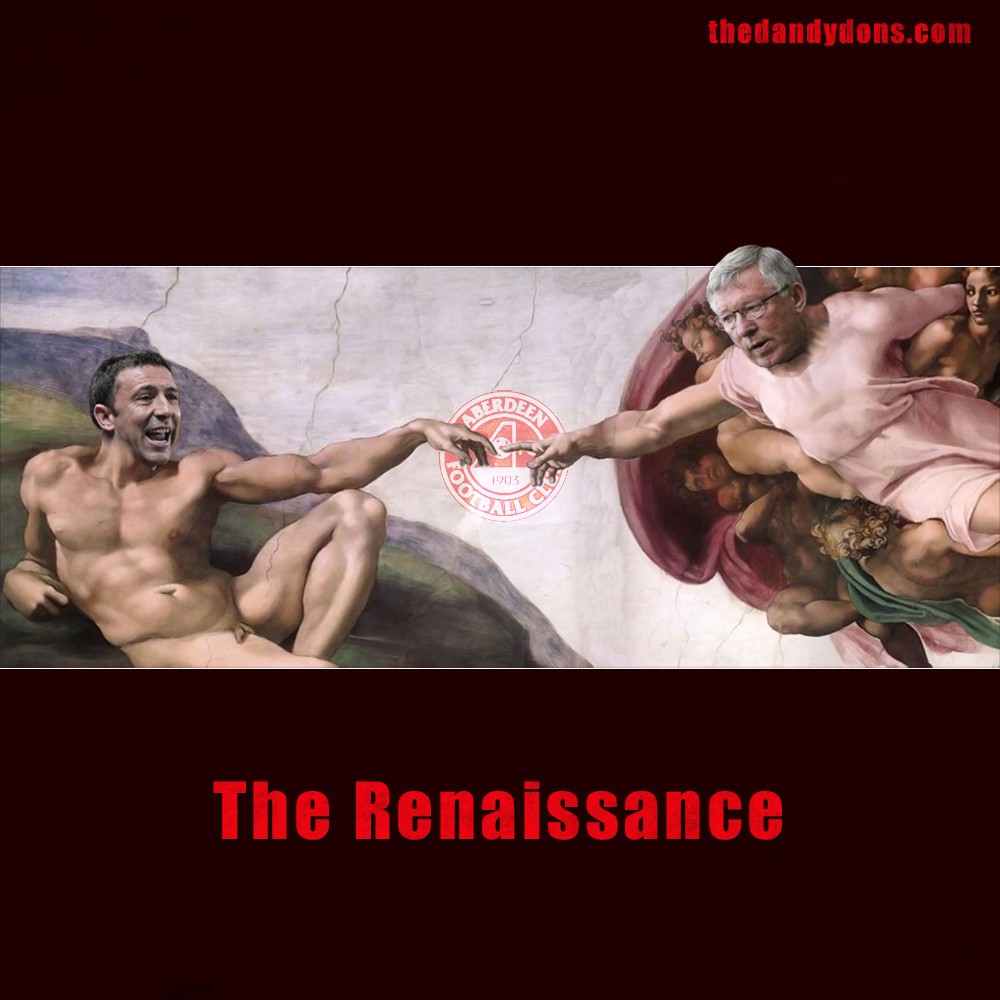 The Rijeka result and performance was sensational, the quote below was left as a comment on the original photo.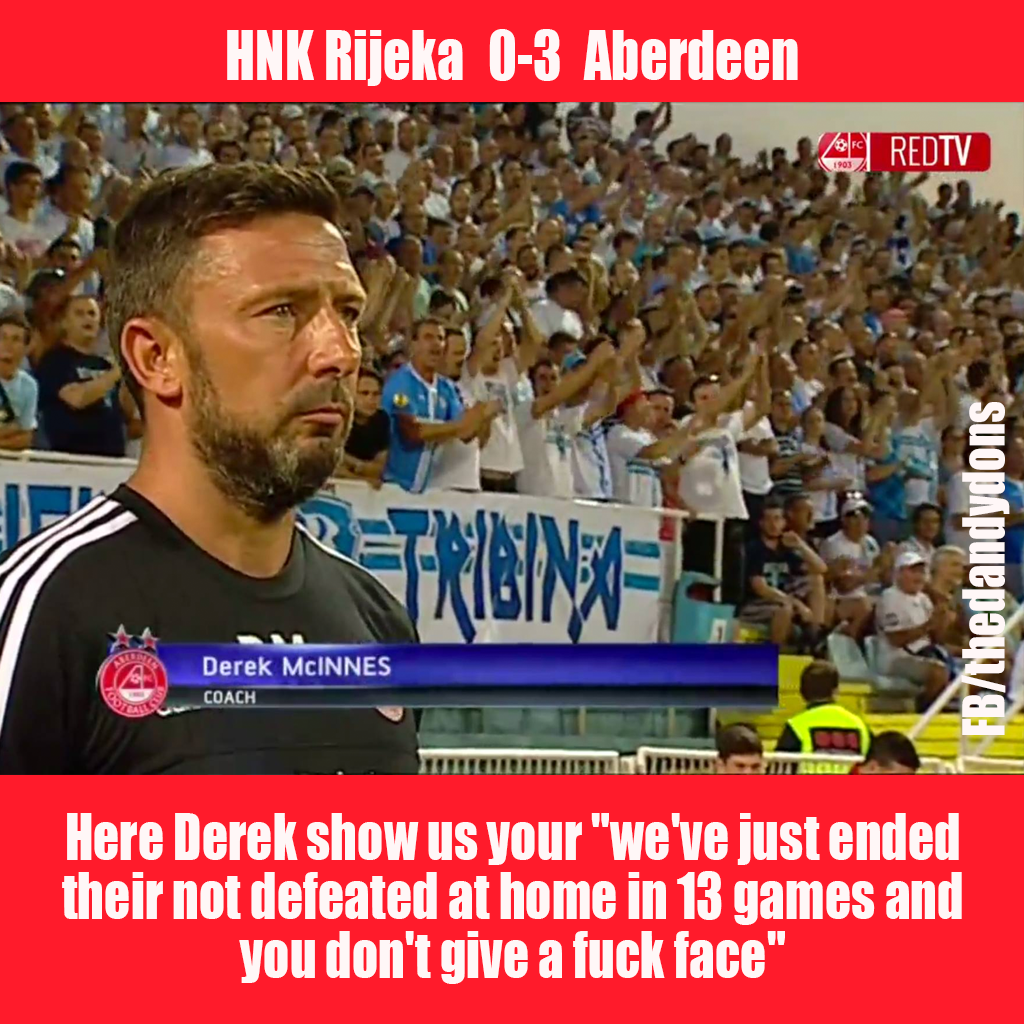 Inevitably there were occasional doubters…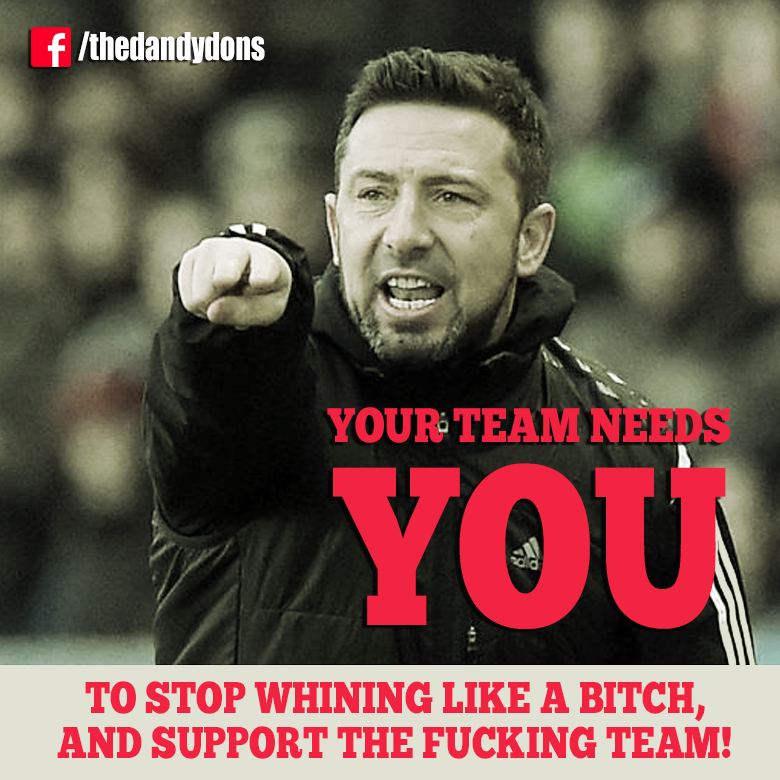 And there was silly stuff with Delia. I miss Delia.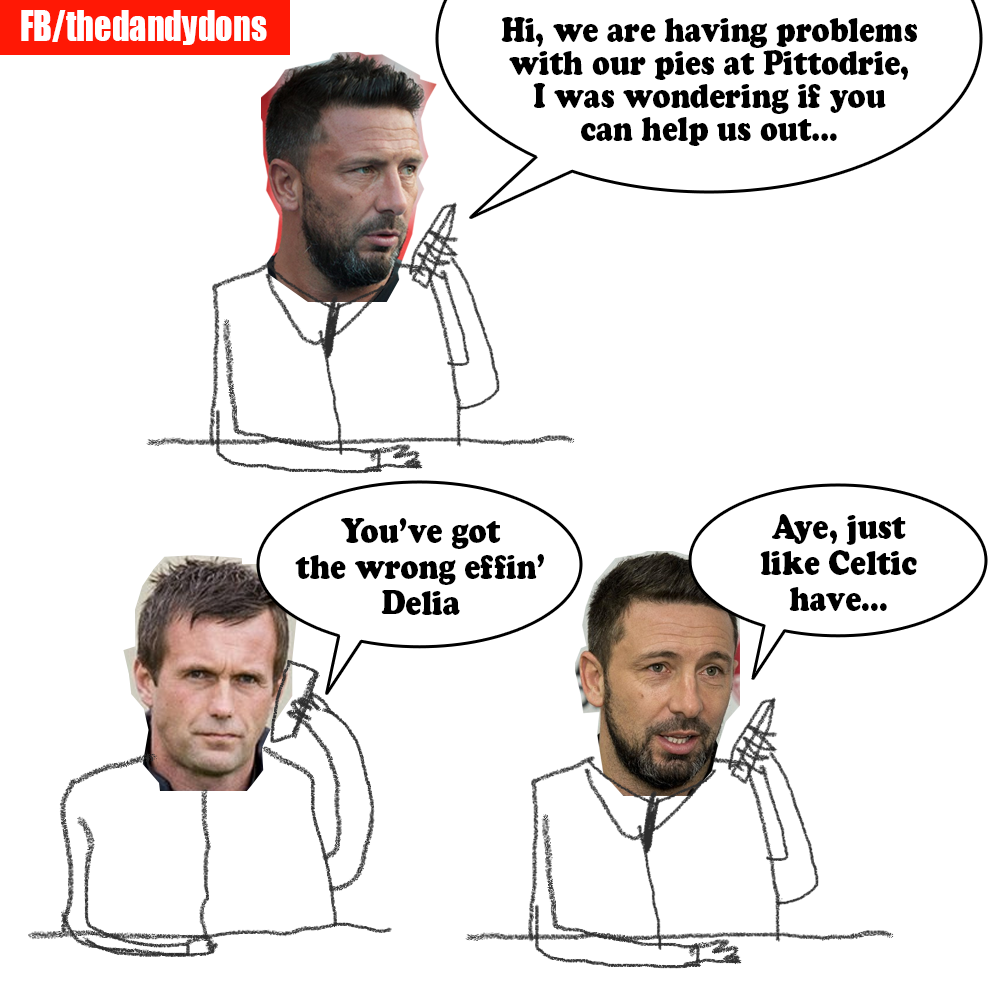 And I wasn't quite done with #Piegate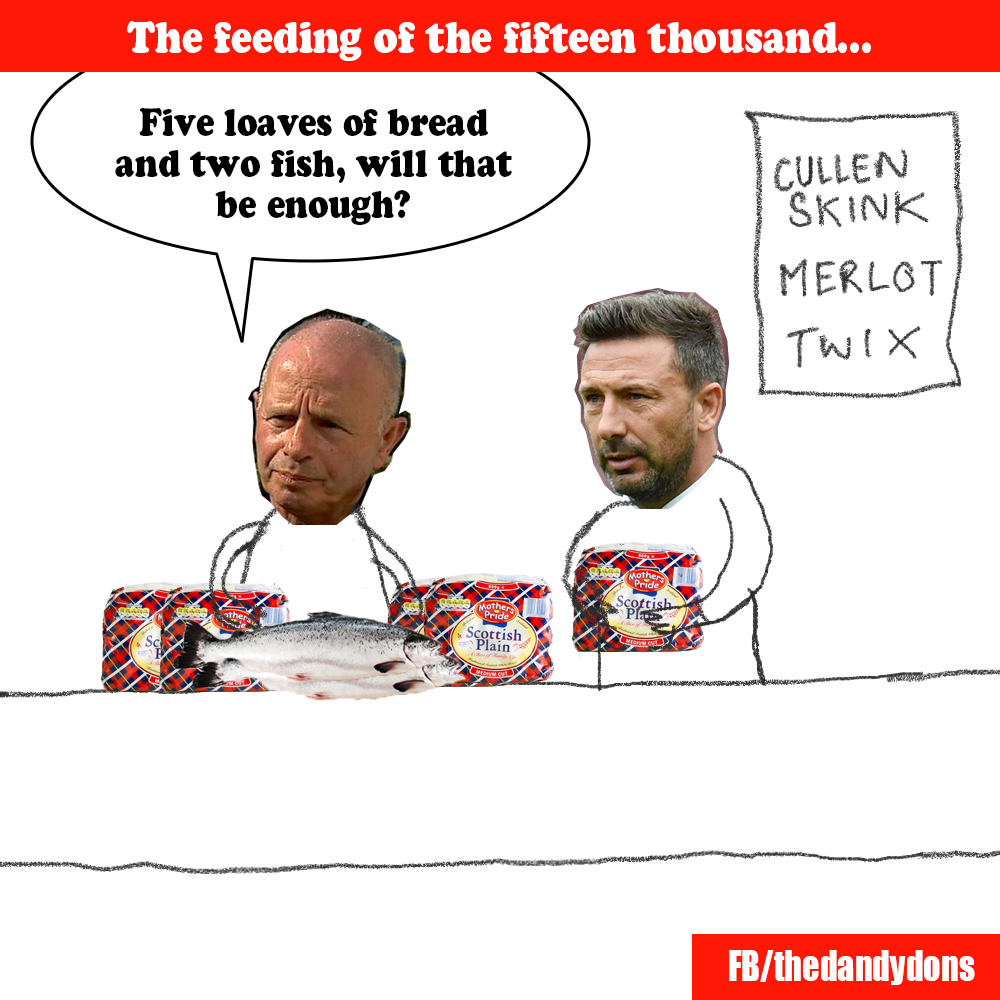 Or 'Ronnie's Roar'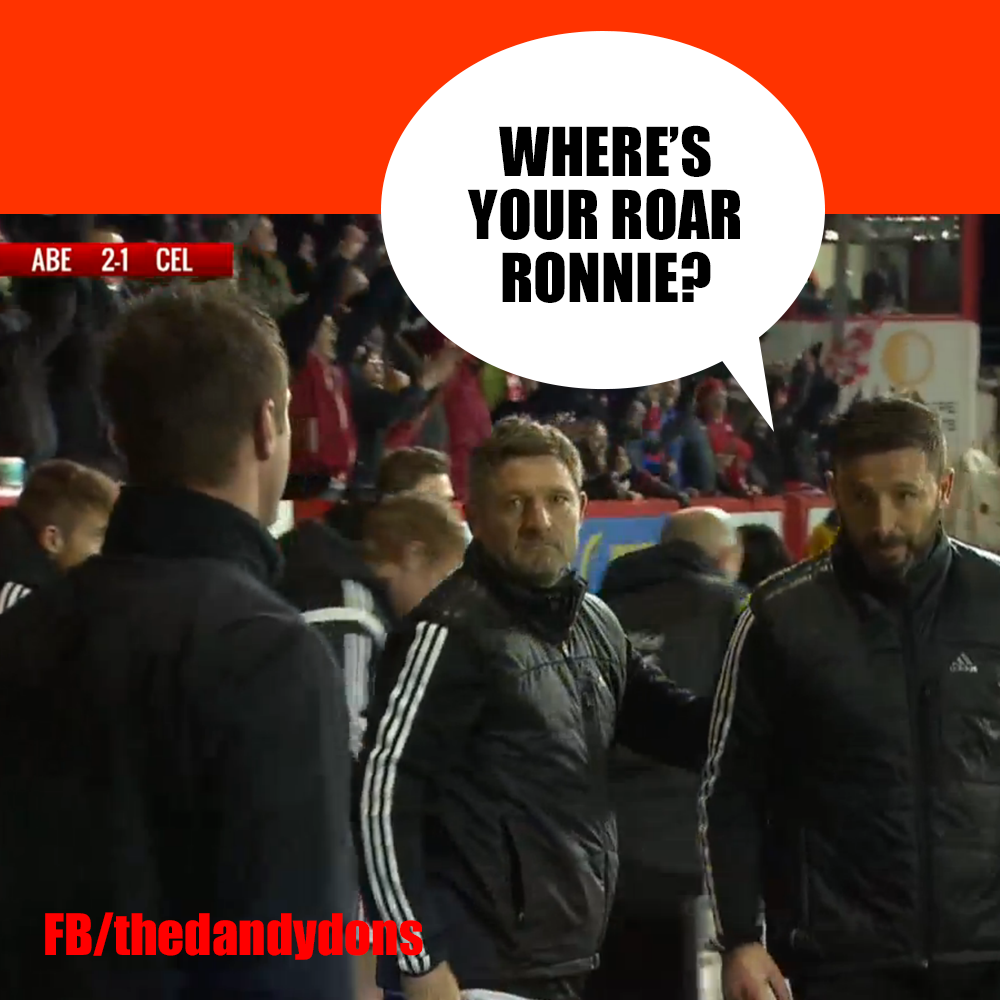 Another reminder for the doubters in the miserable prick element of the support…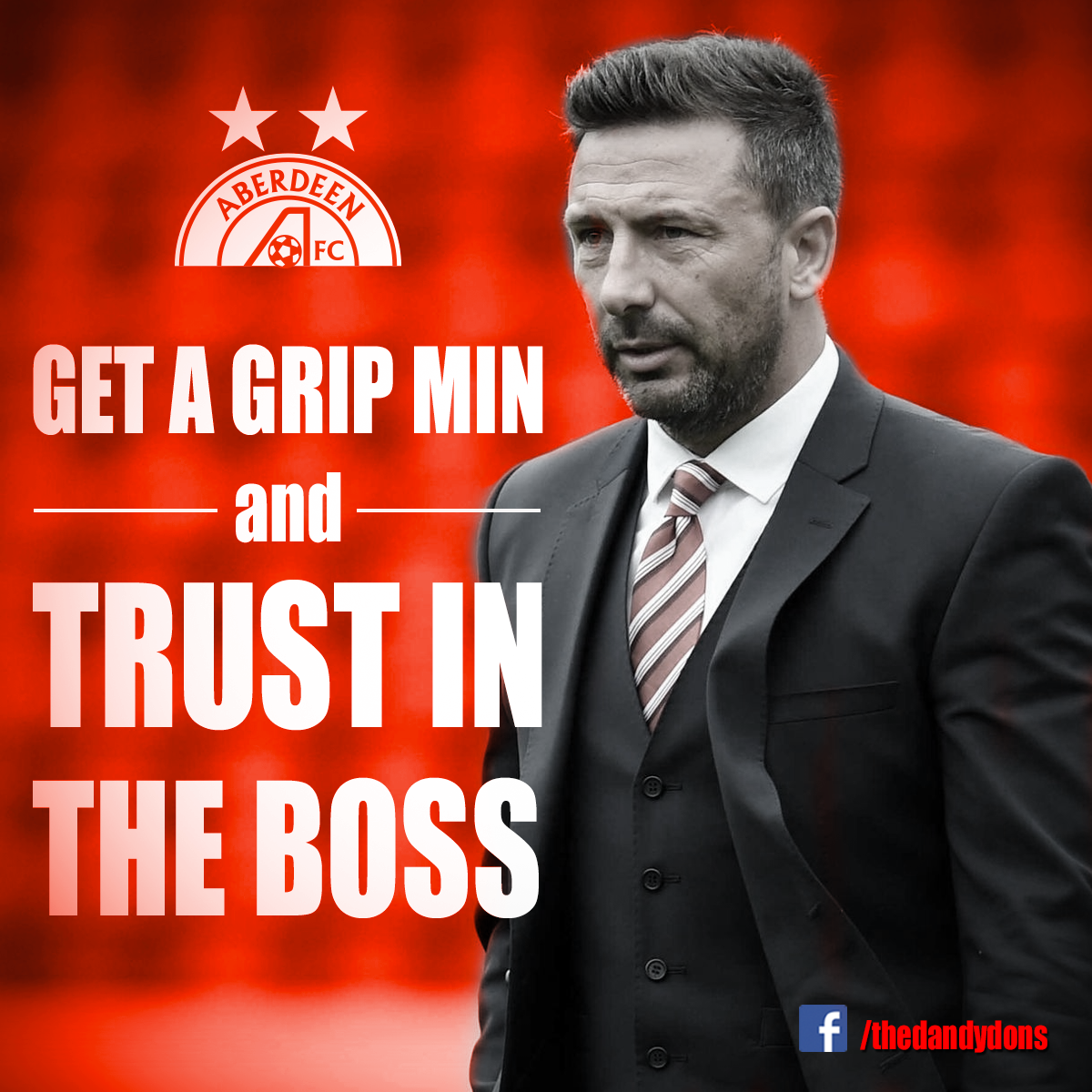 More Star Wars…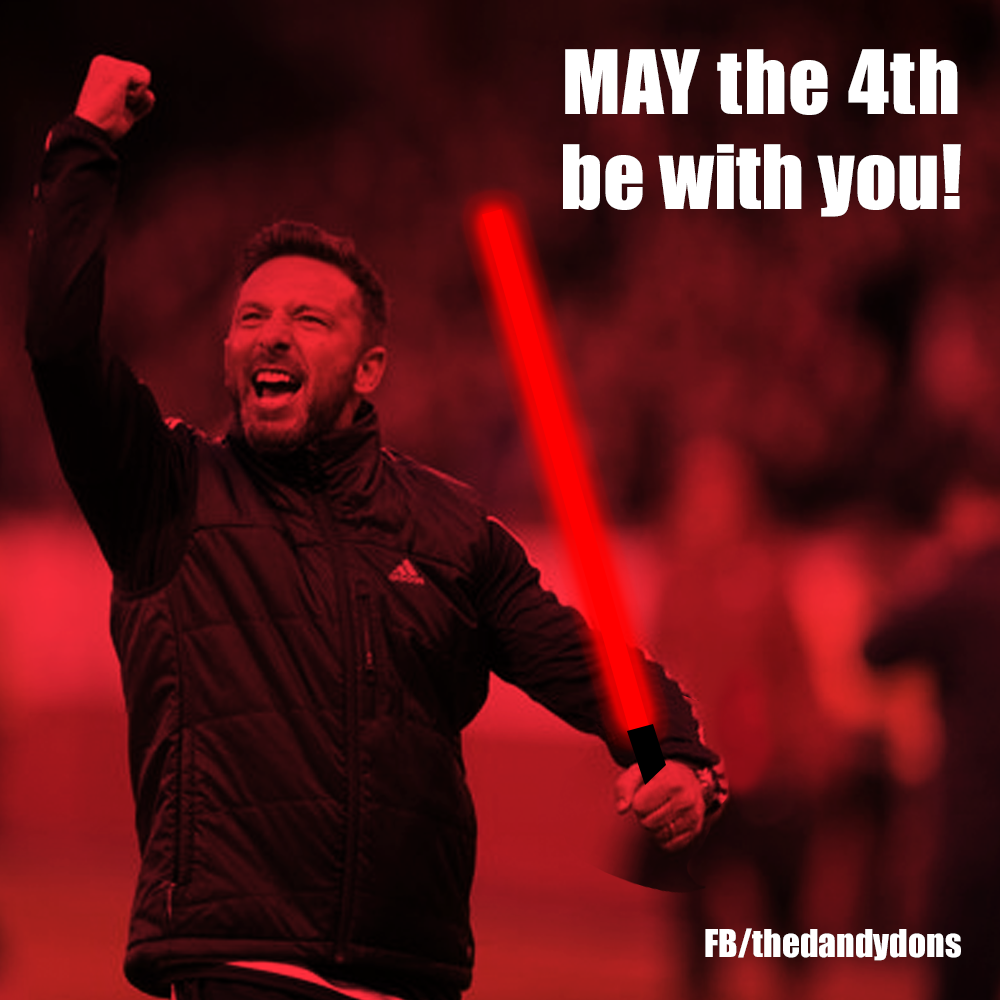 Sent to the stand at Tannadice… Dundee Utd never heard from again. Coincidence?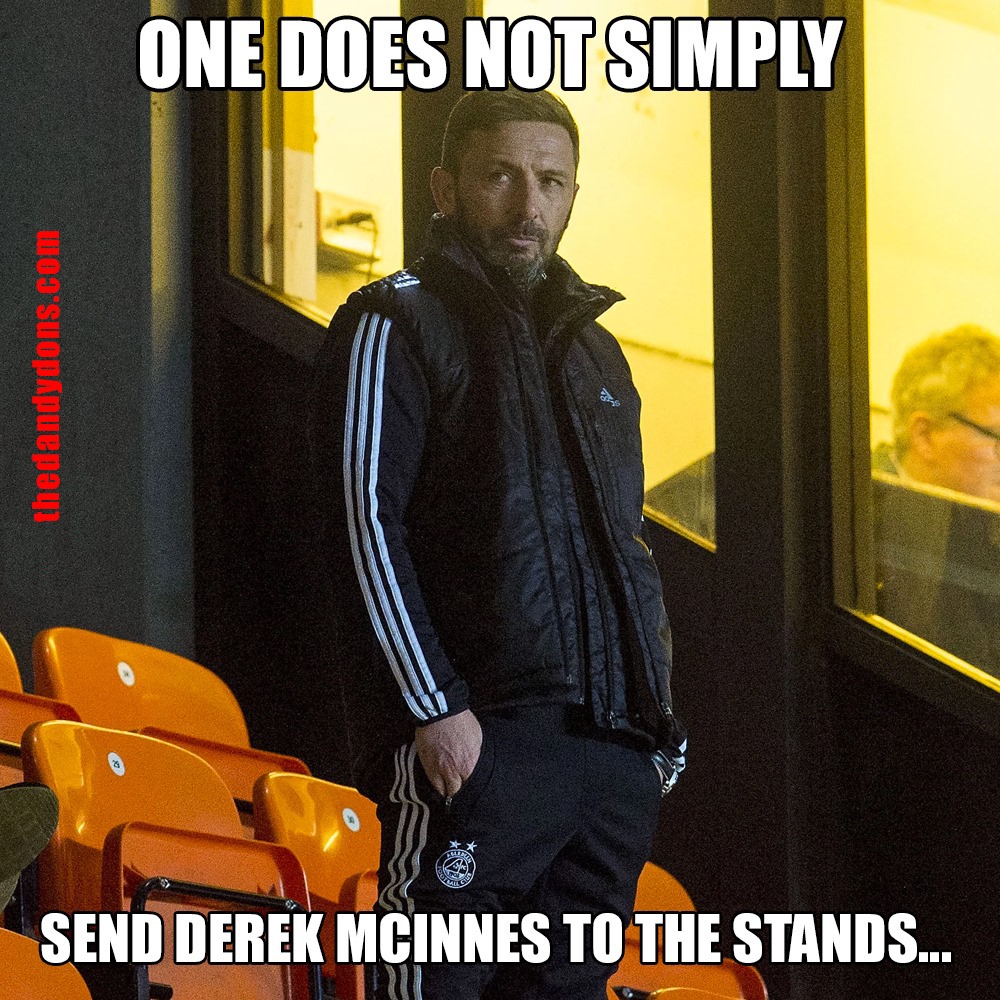 This is not funny…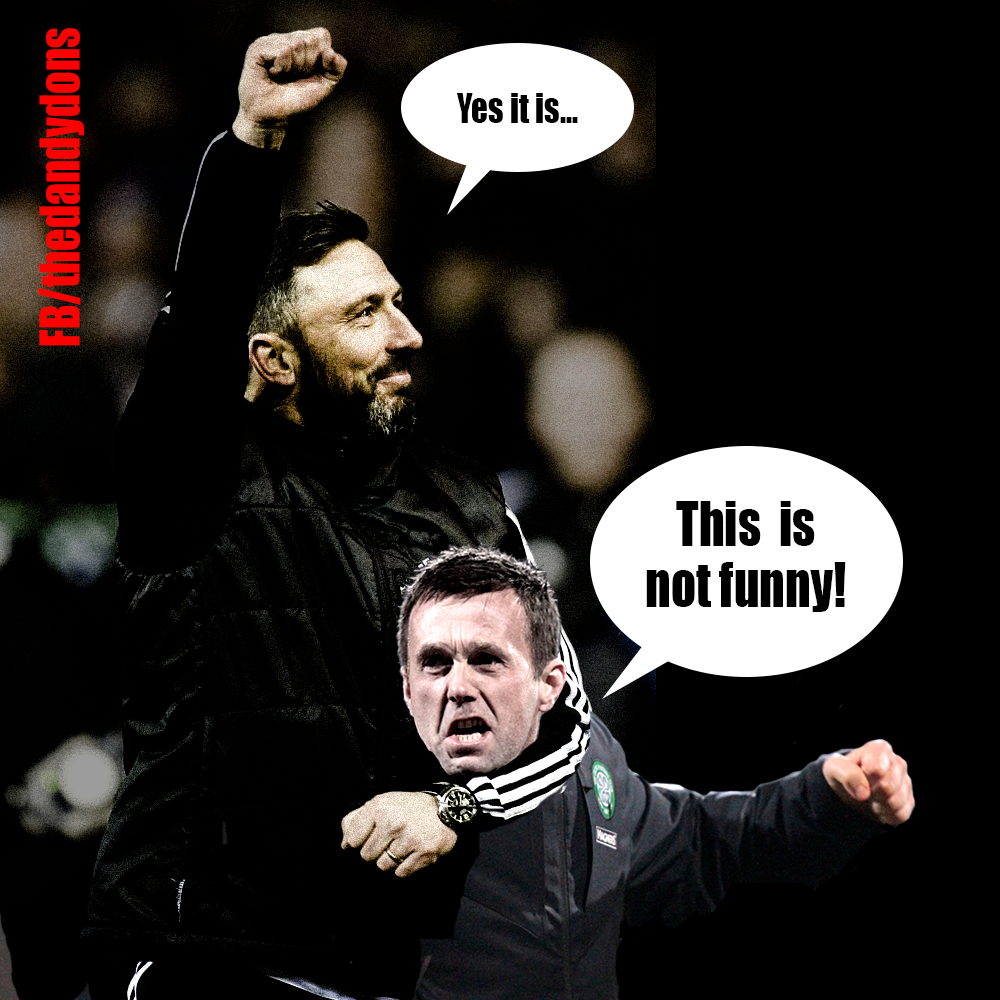 It's almost like he had a plan…